benahavis
Benahavis is a beautiful little white village only 15 minutes from Marbella. There is many expatriates taking up residency in this typical "Pueblo Andaluz" up in the mountains. It is about 500 meters above sea level and the views are just spectacular. 
Its Moorish heritage is emphasised by the existence nearby of the ruined 11th Century castle of Montemayor. Today it is known for it's fabulous Golf Courses, Restaurants, country side activities and the Country Club. Many Celebrities have chosen to enjoy this special area including Michelle Obama and Princess Diana.
 It is the perfect place for a wedding!

share this page with a friend
benahavis restaurants
Everybody loves food. It this village has the highest concentration of high class restaurants in the region and draws visitors by the thousand who come simply to savour the cuisine. There is a hospitality school that the students enjoy very much and they even have their own restaurant which is open to the public. There are about 20 restaurants in the village so you are spoilt for choice, the local specialities are the duck, spring lamb and steaks.
markets and shopping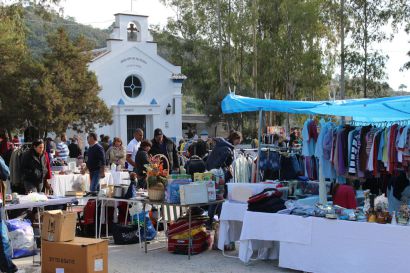 The village hosts one of the biggest second hand markets on the Costa del Sol at the bottom of the hill every Sunday. Their is another street market on a Tuesday which is great for fresh fruit and veg´. If your looking for a Supermarket you can forget it, but you will find many local shops with great local produce where you can expect only the best quality.  Fashion and accessory wise, there a few quirky little stores dotted about the narrow cobbled streets.
things to do in benahavis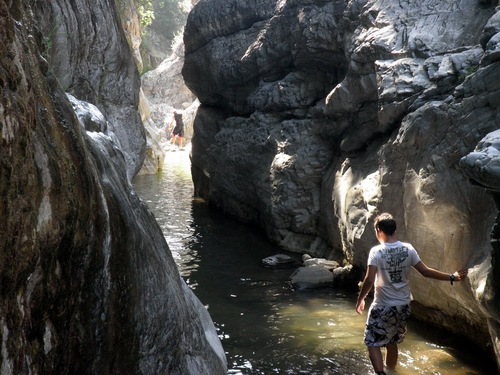 One of the top activities is canyoning, but if sports isn't your thing don't worry you will not get bored, you could even mooch through the hills and meet the more daring at the bottom of the river and enjoy a nice picnic. 
A notable feature of the village is La Aldea, British sculptor, David Marshall is the creator of this area, whose gallery is one of its main features however there are other art galleries.
history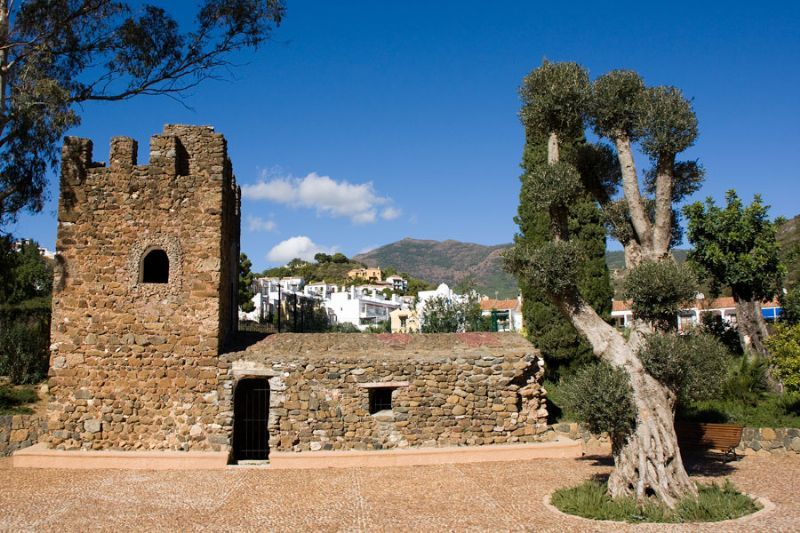 The Arabs discovered the town towards the end of the 11th century, the name derives from the Arabic "Bin al Havis", meaning "son of Havis" the prince who reigned in Montemayor Castle. Which played an important role during battles thanks to it's hundred of kilometres of seaboard visibility in clear weather, and even the African coast. The castle's strategic location drew the attention of the Catholic Monarchs,  who were determined to conquer the last Moorish outposts in Andalucía and in 1484 Mohammed Abuneza surrendered and the village was handed over to christian, Ferdinand.
how to get to there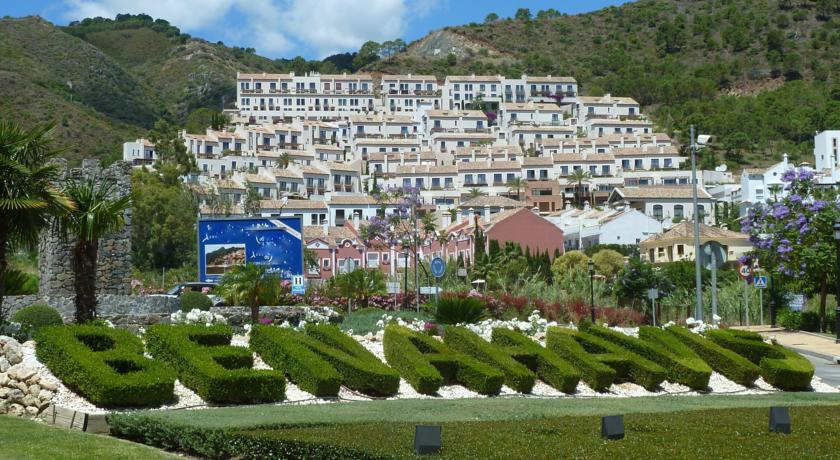 events 
Romeria - Town Feria
Halloween is always great here.
Open Air Cinema Summer Nights