| | |
| --- | --- |
| X Life Tours Marbella | |
share this page with a friend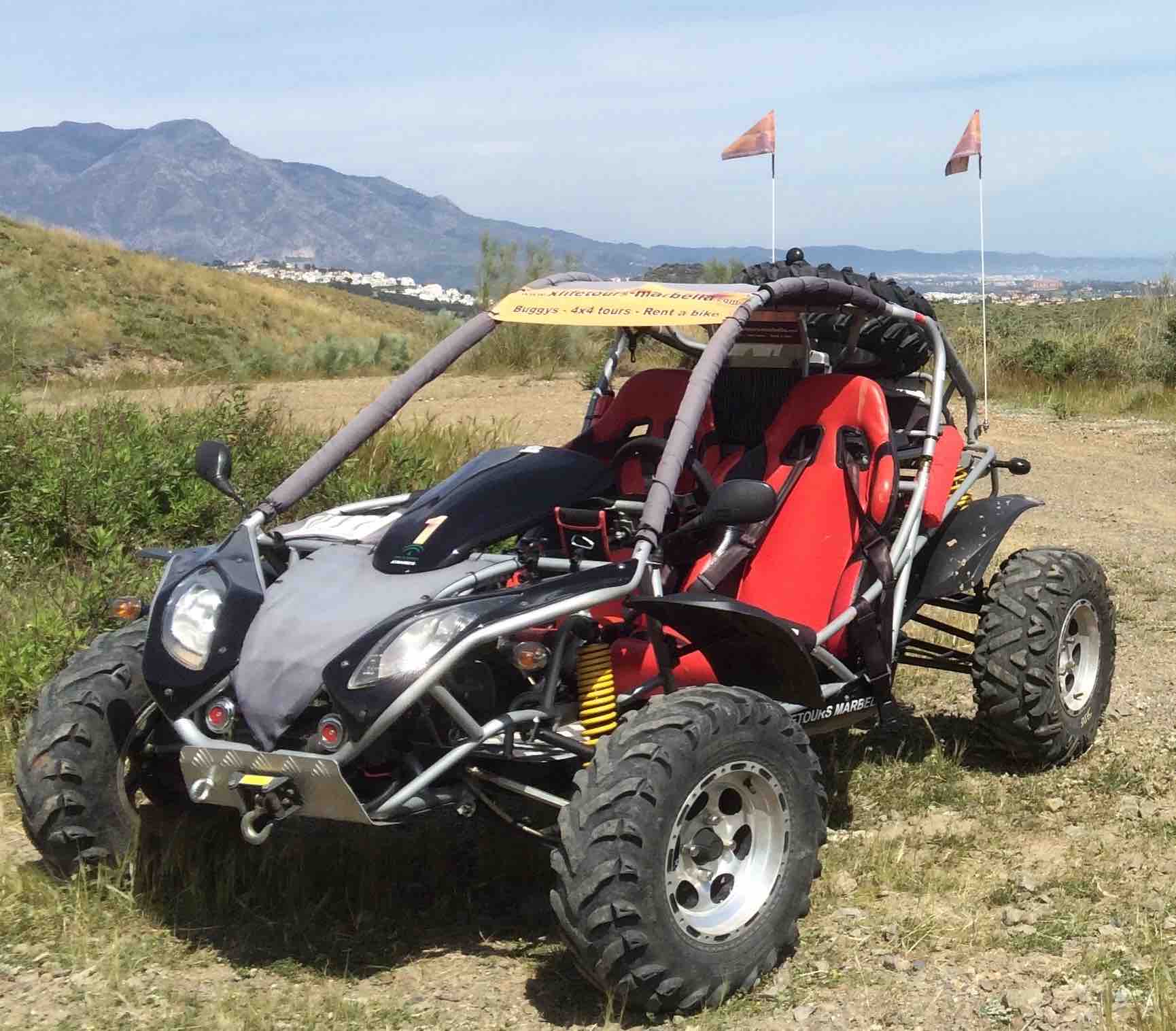 X Life Tours Marbella is your single destination for family adventures on the Costa del Sol and Morocco. Th company offers a vast assortment of exciting and inspirational tour packages for families and kids of all ages, including:
Buggy Tours 
4X4 Excursions
Horseback Riding
Mountain Bike Tours
Tarifa Kite Surf Day Tours
Day tours to: Tangier, Morocco
Overnight Adventure Tours to Morocco
Ask about X-Life's special offers for visitors of MarbellaFamilyFun.com!
For full details, click on their link at the bottom of this page. You'll find that each tour offered has a variety of intensity levels to suit your individual need.
Whether you are family that has lived on the Costa del Sol for years or are visiting for the first time, X Life Tours Marbella will introduce you to the amazing beauty of the area with its fantastic panoramic views, cool rivers and fun off-road dirt tracks and trails.
And because X Life Tours is owned and operated by experienced guides, they provide full instruction so you'll be fully prepared for a fun, safe adventure in Southern Spain. This really is fun for whole family!
If you're after an exotic adventure, ask them about their bespoke tours to Morocco - the ultimate experience that will take you to some of the official Dakar race routes and have you sleeping under the stars in the Sahara!
Probably the Most Exciting Way to Discover the Costa del Sol!
X Life Tours Marbella has a fleet of well-equipped buggys that are perfect for exploring the beautiful mountainous area of Benahavis and Estepona. You can tour lost trails in woodlands and see views from the top of the mountains that will take your breath away. The buggy tours are offered daily, all year round.
For those wanting more than a day just sitting on the beach, there is no better way to do this than in a fully automatic, road-legal two seated buggy. No previous experience needed; the only requirement is a valid driving license. 
The buggy tours offered by X Life Tours Marbella are family friendly. Helmets and goggles are provided free of charge upon request.
Guided Tours and Mountain Biking on the Costa del Sol
X Life Tours Marbella has deep knowledge of the best mountain biking trails and rides in the area. You can enjoy rides of varying lengths and intensity levels, including:
Guided Coastline Bike Tour, 2.5 hours
Monte Mayor Castle Benahavis, 2.5 hours
Castaño Santo (The Holy Chestnut Tree), 3-4 hours
Coastline Tour: This guided tour is a relaxing 2 hour 30 minute ride long the coast line of marbella, very flat, no hills just lots of pleasure with sea and beach views. Perfect for all the family old or young. A refreshing drink is included at the half way point. The tour starts at our offices and you cycle to marbella port then back to the starting point. 90 % of this tour is on cycle lanes with no traffic at all.

Castle Tour: Enjoy an amazing route by bike to the 14 century castle ruines situated 591 meters above sea level. This is a medium level bike tour open to all lovers of mountain biking. You'll see spectacular views of Gibraltar from the castle. The ride will also include a stop a local village cafe for refreshments. The nature is lovely and wild, so don't be surprised if you run into mountain goats and eagles on the tour.

The castles of Montemayor and Benahavís played a key role in the fight against the invading French in the early 19th century. These days, despite the advent of tourism to the town, it remains a typical Andalusian mountain village with a rich historical past.
Castaño Santo Tour: Otherwise known as the The Holy Chestnut Tree Tour, which is over 4 meters wide, this excursion features beautiful trails that enable you to journey through Andalucía amidst serene nature. This is quality mountain biking at its best and an unforgettable experience. But this one is not for the faint hearted and you will need a good level of fitness.
| | |
| --- | --- |
| | Buggy: The most exciting way to discover the amazing unknown beauty of the area with its fantastic panoramic views. Crossing rivers and driving on off road dirt tracks and trails. You can   enjoy an adventurous tour though the beautiful Estepona and Benahavis mountains with well trained guides.  |
| | 4X4 Tours: Nothing beats adventure in a classic Land Rover Defender. X Life Tours offers this alternative to get the whole family to experience places that normally would be inaccessible due to the challenging climb. Great destinations in both Southern Spain and Morocco. |
| | Mountain Bike Tours: X Life has deep knowledge of the local terrain and can organise a tour for any proficiency level - from beginner to advanced. You can discover hidden locations that you never knew existed before and have the convenience of a turnkey offer to pick you up and insure a fun, safe journey for the entire family. |
| | Horseback Riding: Their guides are particularly well experienced on local trail. X Life has  handpicked horses for their calm temperament, athletic ability, and willingness to please. If you like horses and nature, you will truly love this rare opportunity to get to know the Costa del Sol on horseback. |
| | Morocco Tours: Few realise that only a short distance away from the Costa del Sol is a magical and exotic destination available for adventure. X Life can introduce you to Morocco on a day trip to Tangier or a complete 6-day adventure tour. It's just across the Mediterranean Sea from Southern Spain, but this country feels like a world away! |
Guided Horseback Tours for the Whole Family
Guided horseback tours from X Life Tours Marbella are suitable for all levels and for all ages. This is truly a rare and special experience to enjoy the true Andalusian countryside in a most traditional and spectacular way. Personalized tours can be organized from 2.5 hours to full weekends with camping and BBQ included.
For shorter journeys, a one-hour trail ride can be organised to explore Benahavís and Estepona. X Life will provide you and your family with well trained horses suited to your skill level. They have handpicked horses for their calm temperament, athletic ability, and willingness to please.
This tour enables you to experience the magical encounter that occurs between horse and rider when they cease being two to merge into one. Special beginners tours for kids as well!

Discover Tarifa with X Life Tours Marbella
Get in the Land Rover Defender and see how the coast of Morocco looks from different vantage points as you take in the iconic beauty of the rock of Gibraltar. En route to Tarifa, you will discover one of the most beautiful villages of the Andalusian coast and the streets still echo from Muslim times. You'll also discover its impressive castle and enjoy a typical lunch of southern Spain.
Tarifa is known around the world to be among the very best beaches in Andalusia and the white, soft sand is guaranteed fun.
Interested in kite surfing? X Life Tours Marbella can give you an introductory course on this trip as well with lunch and kite surf lesson included!
CONTACT

Centro Comercial Biarritz 11B/12B, Monte Biarritz, 29680 Estepona

Tel: +34 673 227 595, +34 951 109 894

Email: info@xlifetours-marbella.com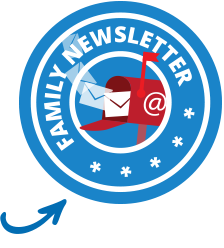 Related Pages