Wing Chun Marbella

Marbella Family Fun

>
Marbella Clubs and After School Activities
> Wing Chun Marbella
share this page with a friend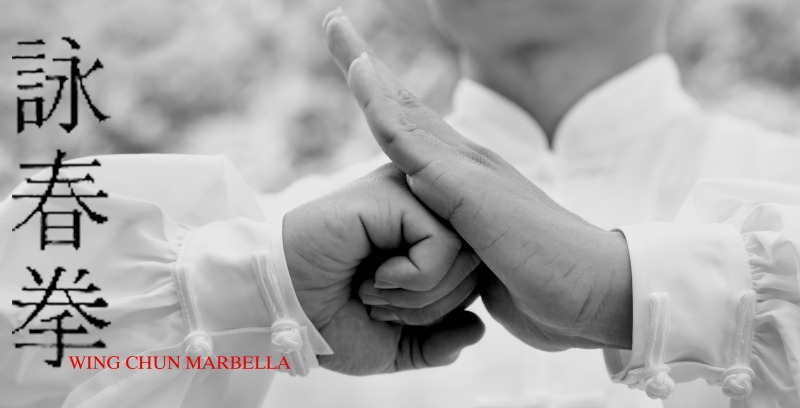 Wing Chun Marbella offers a style of Kung Fu that originates from China that is a highly effective martial art for self defence.
It teaches correct posture, structure and alignment. Well coordinated attacks with a simultaneous defence makes Wing Chun Kung Fu one of the most effective forms of self defence that anyone - young or old - can benefit from.
Students of Wing Chun learn how to deliver the correct amount of energy, whilst staying as relaxed as possible.
Wing Chun Marbella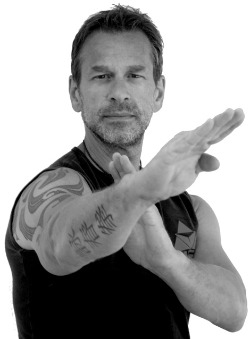 Sifu Ben originally was a practitioner of Kyokushinkai Karate (extreme full contact style) before switching to Wing Chun at the age of 27. He has been practicing and teaching in the martial art of Wing Chun for over 26 years and became a group instructor after 3 years. 
With experience in UCT (Unarmed Combat Training) in Holland at headquarters before moving to Spain, Ben Bosboom is now officialy a SIFU and Head-Instructor for UCT España.
The word "SIFU" is derived from the Chinese word meaning "an accomplished expert". Traditionally, in Chinese martial arts, the word is used as a familial term and sign of respect in the general usage.
Wing Chun Kung Fu
Sifu Ben teaches his students in his Wing Chun classes how to overcome force with turning and positioning as opposed to meeting a force head on. Wing Chun Kung Fu uses kicks, palm strikes, trapping, sweeps, punches and control techniques, which allows you to be successful in whatever conflict situation you find yourself in, by the most efficient means possible.
Wing Chun Marbella is highly recommended by families in the area and is considered to be one of the best schools to practice martial arts in Marbella.
Class Times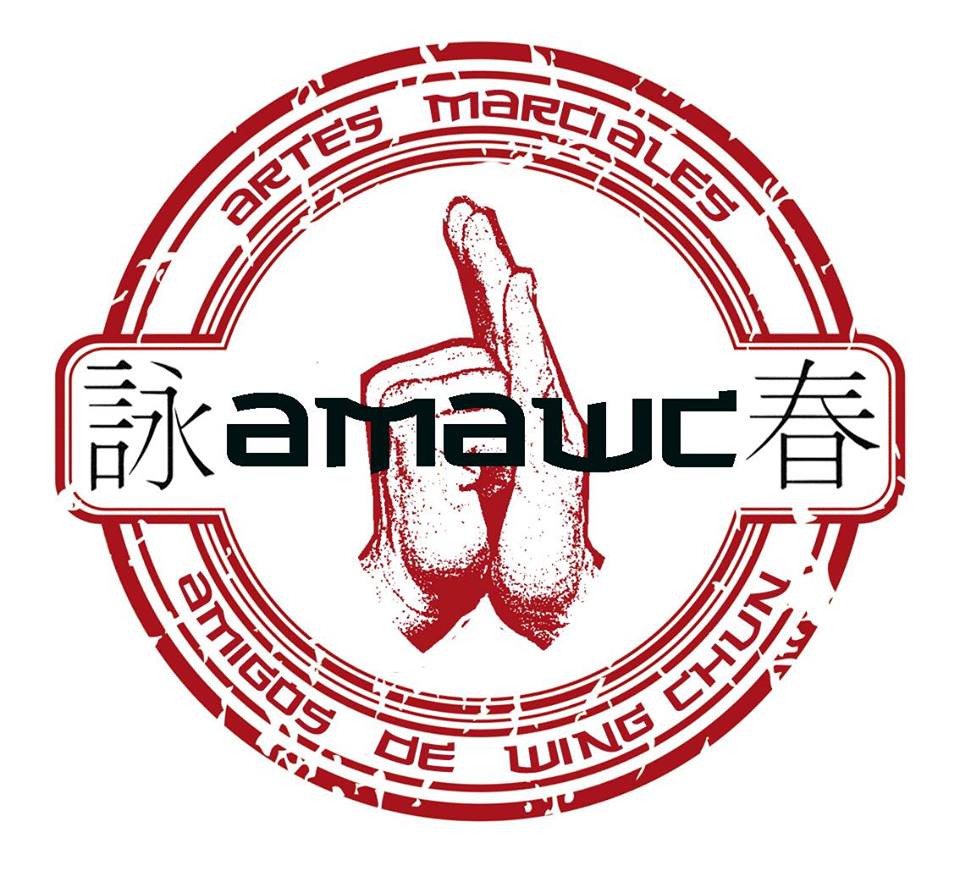 Hours: Marbella
Monday and Wednesday from 19:30-21:00
Private classes also available by appointment
For further information please contact Sifu Ben at his details, below. You can also follow him on Facebook at: Wing Chun in Marbella
CONTACT

Impact Gym (formerly Kudo Academy), Edif. Hispania, Crta. De Ojén, 1 Sótano, Marbella - Málaga, 29601 Marbella

Tel: +34 636 745 048 

Email: sifubenbosboom@gmail.com 
Feedback Regarding Wing Chun Marbella
"Highly effective"
I have tried several different forms of martial arts, but Wing Chun is by far the most effective and practical. Sifu Ben is an incredible instructor with a lot of patience, wisdom and understanding for his students...
...Wing Chun Marbella classes are kept small to give us personal attention and effective training. The dojo at Kudo Academy is a perfect environment for learning this amazing form of Kung Fu. I can highly recommend these classes to anyone.
- Marbella Dad
"Fantastic teacher. Highly recommended"
I have only had a few classes with Sifu Ben at Wing Chun Marbella, but am totally convinced that this is the best form of martial art for me. It is practical and effective and something I could totally rely on in a self defense situation...
...The beginners class in Wing Chun Marbella is not one where you will jump up and down like crazy sweating your heart out. This is not a class for you to get your workout in and go home/to work. This is a real martial arts class where you will learn effective self defence techniques, gain confidence, and find an incredible respect for wing chun and Sifu Ben.
After reading the other testimonials on this page, you get a real sense of caring, honesty, passion and interest in Sifu Ben's teaching. All of his students are very fond of him and not only enjoy his classes, but enjoy the company they are around. There is a real sense of family, which you do not find in many other clubs or groups.
Sifu Ben has all the credentials, awards and experience of a professional athlete and master. If you are looking for Costa del Sol kung fu wing chun classes or a kids martial arts course, I highly recommend Wing Chun Marbella for anyone young and old.
- Marbella Mom
"Devastatingly powerful"
I was aware of Wing Chun but had never tried it so when I found there were classes in Marbella I decided to try it out. After my first session it is fair to say I was blown away, by the art itself and the...
...warmth and welcoming nature of the group and instructor Sifu Ben. As an approach to self-improvement as well as self-defence I cannot think of a better pursuit. Not only is it fun, but fascinating, rewarding, challenging and devastatingly powerful. I am consistently amazed each time I go and leave looking forward to the next class. My only regret is that I didn't start Wing Chun sooner!
Thanks for teaching me Sifu :)
- Stuart McHardy
"Passionate teacher"
I have been training Wing Chun for the past 4 years and since then my self confidence has grown alot. It feels amazing as a small woman to be able to defend myself against such strong tough men...
...I dont have to rely on my size or strength to defeat my opponent. This Wing Chun journery is very exciting and keeps on giving new things to explore.
We have a very loving, family orientated group and the teacher is very passionate about his art which we all feed of.
- Vanisa Chanthapanya
"It really works!"

I only had my first class a few weeks ago and since then I haven't missed one session! The one fundamental reason why I love Wing Chun so much is that it applies to many other things in life...
...As a Golf Professional I understand how the body works and reacts - many things from Wing Chun apply to what I teach such as biomechanics and how to create power. Since learning from Sifu Ben I have actually used some of his ideas to the game of Golf and incredibly, it really works! I think more and more about Wing Chun everyday and how I can apply it to all aspects of my life. Many thanks Benny!"
Thanks for teaching me Sifu :)
- Richard McHardy
"I love it"
I have done many marshal arts classes over the years and thought I would give Wing Chung a try. After a few classes I was hooked. Wing Chung is a true art, challenging, but at the same time accessible for all...
...Sifu Bennie Bosboom makes each class a joy, his passion and enthusiasm for the art is infectious. Wing Chung is now major part of my life, I love it. Don't just take my word for it try it for yourself.
- Darren Richardson
"The best MA teacher"
Ben Sifu is the best MA teacher I've ever had and I've learnt from several. He really knows and loves his art and is friendly and approachable too. if you want to learn Wing Chun on the Costa del Sol, Ben is the man!
- Constantine

"Fantastic trainer"
Sifu Ben is the best MA-teacher I know. I know a lot of good Sifus. I look forward to train again with him!
- Roberto Va
"Best teacher"
Sifu Ben is the MAN. Best teacher I have had.
- Leon Michael
"Passionate, honest & humble Sifu"
A Sifu is more than a teacher, he is a guide who is passing on the tradition and philosophy of the art as a way of life, not just the techniques themselves. He is a master and a father. Sifu Ben is a humble master and a caring father...
...I have not had any other martial art teachers but I have had other teachers. When you learn from sifu ben you quickly feel that he is teaching out of passion and not because of finacial interest. Sifu Ben is very honest in his teachings and doesnt give you any false believes about the reality of fighting. He is always funny and knows how to push you to your limits in a fun and inspiring way. The students that have been atracted by Sifu are also very nice, we really have a wing chun family vibe.
- Edgar Weltens
"I am hooked"
I have only been learning Wing Chun for 1 month and thanks to the patience and excellent teaching of Sifu Ben Bosboom I am already hooked. It is great to learn and experience something with understanding, instead of just copying...
...and repetition, and Sifu is very good at teaching in this way. I am thoroughly enjoying the classes and recommend them to everyone who is interested in learning this martial art. And, in addition to the great teaching the classes have a warm and friendly atmosphere.
- Michelle Embleton
Related Pages to Wing Chun Marbella