three kings day marbella
share this page with a friend
Three Kings Day falls the same day in Marbella and the rest of the cities in Spain. Every city celebrates Three Kings Day with a parade on the 5th of January "la Cabalgata de Reyes", where they block of the streets and they commemorate the arrival of the Three Kings. It is a popular family event worth attending as the Kings cross town on big chariots and throw candies to all children near-by.
The holiday celebrates the visit of the Three Kings to worship and bring gifts to the new-born Jesus Christ. In Spain, it has traditionally become the most important day that culminates the Christmas holidays.
The Three Kings are celebrated pretty much like Christmas Santa Claus. Children write a letter to the Kings asking for their desired toys. Many cities set up locations where the kids can deposit their letter to the "Royal Mailman".
On the night of January 5th to 6th, the children clean their shoes and leave them out with a little snack for the Kings and their camels. During the night, the Kings bring them presents if they have been good during the year or a piece of coal.
On January 6th, people eat "el Róscon de Reyes", a sweet bread with a small surprise (Jesus or other figurine) in its dough. The person who "eats" the surprise becomes King for the day.
Depending on the calendar, January 7th often marks the day back to school. Because the children have had little time to enjoy their toys, many Spanish families have started also celebrating the December 25th holiday, splitting presents between the two days. Perks of living in Marbella.
For more Marbella Christmas events see our section on Marbella Christmas and New Years Specials. We are continually receiving new information on holiday events on the Costa del Sol, so please return to this page for updates or subscribe to our Newsletter to receive updates automatically on Fridays. You can also find our Marbella Christmas events updates on Twitter and Facebook.
three kings day marbella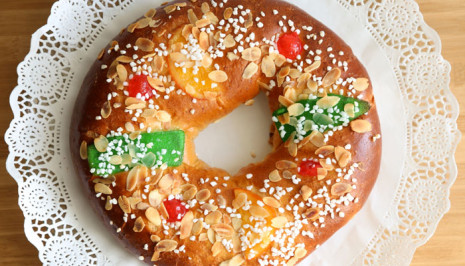 Don't forget to get a "King's Cake". They are available pretty much everywhere this time of year. It is to be eaten with family and friends on Three Kings Day.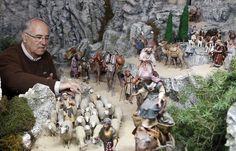 Belen de Navidad
Spanish take great pride in their Christmas nativities. The locals tend to hold competitions, presentations and markets exhibiting their best nativities which take place through out the Christmas holidays.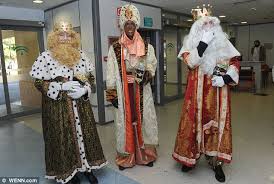 Three Kings Parade 
Every city across the Costa del Sol celebrates the three kings on the evening of the 5th when the Three Kings arrive and parade through the streets throwing candies and surprises at the kids.