Marbella Ski Club
share this page with a friend
The Marbella Ski Club is your one-stop-shop for anything to do with skiing in Sierra Nevada, the premiere ski destination in Spain. The club offers:
Ski club for kids, teens and adults throughout the season
Ski lessons and training for all ages and levels
Ski packages for small and large groups
Whether you are a family of 4 or a group of 40, this club has the English-language resources and experience to coordinate the perfect ski holiday for you. This is also a fantastic way for skiiers on the Costa del Sol to love 50 days of skiing and build 365 days of friendships with other enthusiasts.
Below you'll find complete information on packages and pricing, which you can also purchase right on this website. For any questions, contact us at info@marbellafamilyfun.com or call us at +34 609 900 685 and mention MarbellaFamilyFun.com to receive discounted family offers.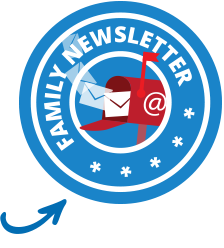 aims of the kids club programme
Motivate kids who are interested in starting or developing their skiing technique
Nurture healthy values and hobbies in our children
Promote a sense of adventure and educate children about our beloved Sierra Nevada
Encourage participation in Social and Local Competitions
Help to organize the MARBELLA SKI CLUB TROPHY
Work as a team to ensure maximum safety
Promote the Skiers Association under the Marbella brand
 

 

kids CLUB members get access to the following
Great coaches, who inspire and motivate all levels and ages
Activities, ski etiquette, educational games
Safe, social and friendly environment
Pre-qualification of members and children to maintain a harmonious environment
Innovative activities, new disciplines (Freeride) which are unique to Sierra Nevada
Access to camping and trips year-round: golf, surfing, paddle boarding, horse riding, trekking
THE KIDS CLUB SEASON PASS is packed with value!
44 Kids Club sessions, 1 December 2016 - 31 March 2017 (see Calendar below)
Appropriate for kids 4 - 18 years of age
5 hours per session (from 9:00 to 14:00) including a snack break
For BEGINNERS, INTERMEDIATE or ADVANCED

skiers

ALPINE SKIING: train your children in everything from snowplow parallel skiing
FREE RIDE - NEW!: kids learn new tricks all guided by coaches (For kids 10 to 16 years of age)
Sessions with max 8 children per skill group
Important: The Children's Membership Cards are included in the price of the pass.  
NOTE FOR PARENTS: The Marbella Ski Club is giving away 2 Adult Membership Cards with the 20 Session Pass and 1 Adult Membership Card with the 6 Session Pass. These offers are worth €400 and €200, respectively!
ski season calendar 2016/17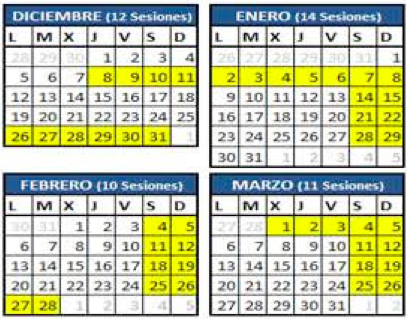 adult ski membership card
One time annual fee €200
Welcome Pack

,

 Session Open Day Ski Club & FREE RIDE
We sort out your ski passes at the Marbella Ski Club headquarters. Don't wait in the queues
Discounts ranging from 10% to 50% on your purchases or food and drink as you buy in establishments, shops and restaurants associated with our Club and our Club card. Don't forget to show your membership card!
Exclusive agreement for ATOMIC skiing gear, 40% discount on the catalogue price. 
Access to exclusive purchase of Adult Club equipment for only €300 (listed price €700) 
Priority access to places on the club trips
Weekly bulletins: travel plans, weather forecast and latest news.
Special Programme offers "Bring a Friend". (1 pass free/10 people)
Prize draw of skis at the end of the season.
ANNUAL FEE FOR PROGRAMME: €200
new club uniform (Mandatory for kids)
Competition jacket and trousers
High quality, 20,000 water column and breathability
Lined inside for warmth, suitbable for temperatures from - 20°C to 5°C. Multiple pockets, inner snowskirt, cloth for cleaning goggles, special pocket for your ski pass, pocket for MP3, etc
New exclusive design and fabric of the highest quality and comfort
Special model for girls and ladies, exclusive design
PRICE €200 children and €300 adults, jacket and trousers in both cases
Club Events planned for this season
The Marbella Ski Club offers an extensive program of events throughout the year.
SEASON PRESENTATIONS IN OCTOBER, NOVEMBER, DECEMBER
SEASON OPENING PARTY. DECEMBER
NEW YEAR'S EVE DINNER DECEMBER
FAMILY TRIPS TO ZERMATT AND LECH JANUARY AND FEBRUARY
HELI-SKIING TRIPS TO CANADA or GEORGIA MARCH
HALF-TERM CAMP FEBRUARY
MARBELLA SKI CLUB TROPHY MARCH
FAMILY CLUB RACE EVENT APRIL
END OF SEASON APRIL
APRES-SKI EVERY WEEKEND DURING THE SEASON
CONTACT
Avenida Puerta del Mar 1, Edificio Sacio 1 J-K, 29660 Marbella
have a question about skiing near marbella?
related pages to the marbella ski club