Route 66 Marbella

share this page with a friend
The "Mother Road" Route 66 Marbella welcomes you to Puerto Banus' hottest new American diner! Located on Antonio Banderas Square in Marbella, we cater for all age groups. Mums and Dads! We have a great kids menu for just 5,66 euro, the best value in Puerto Banus.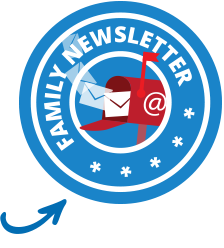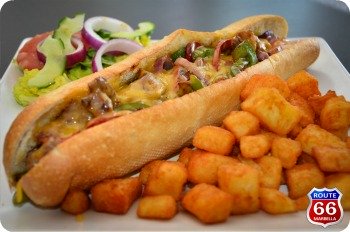 "Start your journey" with one of our fresh fruit smoothies, waffles, steak and eggs and plenty more. This family friendly Puerto Banus restaurant has all of your favorite breakfast choices that you just can't find anywhere else.
"Need some gas?" Then join us on our sunny terrace and sample our delicious selection of freshly prepared salads and sandwiches, which includes our famous Eastside chicken melt- Cajun chicken breast, with crispy American bacon, Jalapenos, melted Swiss cheese and spring onions served in a lightly toasted chapata .....mmmmm.
"Time to fill up?" Try the Gas Pump, one of our many cocktails that should get your night off to a good start. Prefer wine? Then come on into our wine cellar and choose your own bottle from our elegant selection of Spanish and new world wines, not to mention the soft pink bubbles of our house champagne, Salmon Billecarte.
Enjoy live sports and even sport celebrity spotting at Route 66 Marbella!
Route 66 Marbella American diner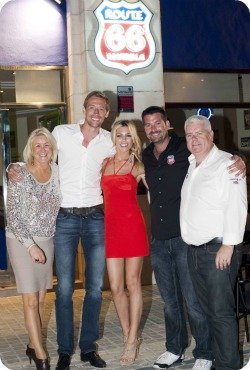 Where's the beef? Surf n Turf, T-Bone, steaks, BBQ Ribs, flame grilled burgers and our great selection of starters, awaits you on our main menu. Dont eat meat? Dont worry we have you covered. Freshly prepared vegetable spring rolls, West Coast Salmon fillet and our special 66 Pasta amongst other dishes will tantalize your taste buds.
"Its the end of the road" but don't leave without trying our amazing selection of home baked desserts. Snickers cheesecake, peanut butter pie, choc brownie... There are too many to list, so come down and see for yourself.
Dom and his great team at this Puerto Banus restaurant will make your journey a memorable experience. What are you waiting for? Come on down and "get your kicks on Route 66"!
Try this truly amazing American diner in Marbella, you won't be disappointed. Eating out in Puerto Banus has never been so much fun!
Guess who this celebrity is? (answer at bottom)
---
Location: 17/29 Calle Jesus, Plaza Antonio Banderas, Puerto Banus, 29660 Marbella
Tel: +34 951 136 333
Email: info@route66marbella.com
Hours: Open breakfast, Lunch and Diner everyday from 10:00am-12:00am (midnight).
Prices: Range from 10 - 30 euro
Website: www.route66marbella.com
Facebook: Route 66 Marbella
---
Son: "Varied selection"
I went there for breakfast and they had a pretty good selection to choose from. They had a lot of food and the sandwiches looked good. I like the American theme. I saw the rest of the menu and they have sandwiches, ribs, pasta, salads..
...Sadly, they didn't have any pancakes which i think all American restaurants need to have, but they got waffles!
---
Mom: "Child friendly and nice staff"
I am American and breakfast is really important to us, so I am always on the lookout for hearty American fare and Route 66 has it. Bacon and eggs, home potatoes...and where else in Marbella can you find waffles?...
...We had a nice breakfast there the other day. It was a sunny day and pretty warm already, so it was nice to be a little in the shade. You will really appreciate this in the peak of summer! I highly recommend you sit outdoors if the weather allows it (although I love American style high booths indoors too!), particularly if you have smaller children. Route 66 is located right on Antonio Banderas square so it's perfect for kids to run around in, splash their hands in the fountain and you can sit and chill with a drink or have a relaxed meal.
Route 66 is really perfect for kids. They have a place for them to run around, kids will love the varied menu with all of their favorites and even have high chairs for babies. My kids are older, but realized the fruit salad I ordered for myself would be perfect for small kids, because all of the fruit was cut up in small bite-sized pieces. Easy to pop into a fidgety toddler's mouth.
Route 66 Marbella is a new restaurant and I think they will do really well. They are conveniently located in Puerto Banus, have a great menu for kids and offer live sports at their bar, so if dads want to escape and watch a bit of sports with like minded buddies, this is the place. They have a full bar with a nice selection of Spanish wines. They're open till midnight, so you may just want to leave the kids at home!
Be sure to save room for dessert. The cakes they have are excellent!
---
Route 66 Marbella kids menu
Route 66 has a fantastic child menu with all of your kids favorites. Route 33 is on for the kids. Choose a main dish and have the dessert and a drink for only 5.66 euro!
Macaroni cheese: Mama's special recipe loaded with cheese.
Pork sausages and chips: Amarillo bangers and your choice of 66 fries
Chicken nuggest and chips: St. Louis chicken dippers served with your choice of 66 fries
Hot dog and chips: Main streets favorite food.
Waffle with schoop of ice cream drizzled with chocolate sauce: America's favorite dessert.
---
Answer: English footballer Peter Crouch!
---
Return to top
Return to Marbella Restaurants
Write your own review about Route 66 Marbella