OpenCor Marbella
share this page with a friend
OpenCor is a convenience store open 18 hours a day 365 days in the year. You were there? Please send us your evaluation and grade. We would love to hear from your family!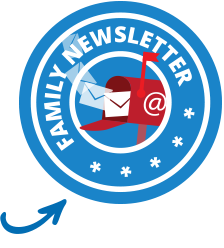 This is El Corte Ingles' answer to convenience shopping. It is ideal for last-minute or gift purchases. It offers a fast, convenient and quality way to buy food, press, toys... in all neighborhoods.

Marbella stores:
ALOHA. From 07:00am to 01:00am.
Centro Comercial Alhoa. Nueva Andalucía
Tel.: +34 952 907 357
ANDASOL. From 07:00am to 01:00am.
Centro Comercial Andasol.
Tel.: +34 952 833 048
AVENIDA ARIAS. From 08:00am to 02:00am.
Avda. Arias de Velasco, 2.
Tel.: +34 952 764422
LAS CHAPAS. From 07:00am to 01:00am.
C/Hacienda Las Chapas, s/n.
Tel.: +34 952 839 980
MARBELLA. from 08:00am to 02:00am.
Avda. Ramón y Cajal. Urb. Marbella Center
Tel.: +34 952 901 195
NUEVA ANDALUCÍA. From 07:00am to 01:00am.
Centro Comercial Odeón. Nueva Andalucía .
Tel.: +34 952 905 132
PINOGOLF. From 07:00am to 01:00am.
Coto de los Dolores, s/n. Urb. Pinogolf (Elviria)
Tel.: +34 952 839 965
PUERTA MARBELLA. From 07:00am to 01:00am.
Urb. Río Verde. Centro Comercial Puerta de Banús.
Tel.: +34 952 906 537
SAN PEDRO DE ALCÁNTARA. From 08:00am to 02:00am.
Plza. de la Iglesia. Edificio Robledano.
Tel.: +34 952 799 522

Website: www.opencor.es
Email customer service: servicio_clientes@elcorteingles.es
General telephone: +34 901 122 122

MarbellaFamilyFun grade: 9.0
---
Son's evaluation: Grade:
---
Daughter's evaluation: This is a shop with lots of stuff in it even though it is small you can find everything you need: food, sweets, collectable stuff, toys etc. Grade: 8.0
---
Mom's evaluation: It is a great convenience store that you can find all over the coast. Things are a bit more pricey here than anywhere else, but it is what it is...convenient. And you pay for that.

The selection is always quite surprising as you can find anything from a sandwich to a gift watch. My kids love this place for its size and little toy section. I often find trading cards here that I can´t find anywhere else. One time I looked everywhere for the lastest fad Wii Fit and the only place I could find it was Opencor because it was sold out everywhere else.

The quality is always good and the standard of cleanliness is quite high. If you´re on the run and don´t have much time, stop into an Opencor as you have a good chance finding whatever it is that you need.

The best thing about it though is the hours. In Spain everything is closed on a Sunday (except in summer) and it´s great to know that if you have an emergency you can always go to Opencor. Or if you are here on holiday and need to get some basic foodstuff, this is a good place to go to stock up for the next day or two. Grade: 10
---
Dad's evaluation: This is a real convenient store. You can find all the basics at almost any time of the day. Kids love it as there are many toys and fun stuff. Grade: 9.0


Robert´s family (Kyiv, Ukraine) grade: 10
---
Dad: Woke up early on a Sunday morning after a late arrival. Nothing was open but was glad to stumble on to OpenCor in Puerto Banus. Much better stocked than I expected. Fresh fruits, vegetables and a bakery. Also have a good supply of hardware needed for television and gaming connections. Definitely can recommend this for early morning/late night shopping needs! Grade: 10

---
Back to top
Write your own review about Opencor
Return to Marbella Shopping
Apr 06, 19 08:07 AM

The Marbella Football Academy - a high-performance Football Camp in Marbella enabling kids from 4 to 16 years of age to develop and excel in football.

Mar 26, 19 02:11 PM

Just a quick tip if your needing a NIE Number in Marbella... I was very happy with my self, read all the websites about getting your own NIE Number in

Mar 26, 19 02:09 PM

I am an enthusiastic and experienced teacher. I taught Biology/Science/Maths in Ireland from 2005 and gained my PGCE in University College Dublin in 2012.