Oddmund Berger - Everyone Communicates - Few Connect!
by Oddmund Berger
(Marbella)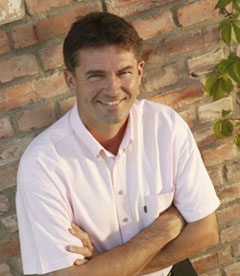 Oddmund Berger
We are happy to announce that we are holding our 5th seminar with Oddmund Berger on March 12, 2011 and we would like to welcome you, your friends, family and colleagues to join us!


The topic this time will be:
"Everyone Communicates - Few Connect!"
Oddmund Berger will be talking about the importance of communication, and how the right way of communicating will help you connect with people on a sub-conscious level, not only on an intellectual level.
Communication is a skill that we can not avoid using throughout our whole life, so why not make the most out of it? If we want to be
better liked and more appreciated by other people
. If we want to
succeed in any area
privately as well as professionally - if you want to
find your life partner (or keep the one you have)
, win more friends and
influence people
in any way - our ability to communicate our ideas, our products, our services, and our "person" is a key to having the success we want.
Time:
Saturday 12 March 2011 at 13.00 – 16.00. Seminar is set in an informal atmosphere. Eat tapas, and socialize with Oddmund and other participants afterwards, from 16.00 to approximately 18.00.
Language:
The seminar will be taught in English.
Registration:
Payment to Mona by 5 March
2011 latest. Only 40 places
Entrance:
40 euros (includes coffee/tea and tapas)
Location:
Family Siesta
- Diseminado 78 El Chaparral, Fuengirola. Contact Mona for directions and more information
Email:
mona@familysiesta.no, or
Tel:
+34 619 809 611.
Click here
for more information about the seminar.
Read more about
Oddmund Berger
and his
services & study programs
ABOUT ODDMUND BERGER
Oddmund Berger is an International Consultant, coach and teacher. With 23 years of study in the field of human potential, Berger is a leader in the area of transformational personal and career development. He holds a Master?s Degree in International Marketing and Management and his past experience includes 7 years with IBM, where he held positions in sales and management consulting working with medium to large corporations. He also served 5 years as Executive Vice President, International Sales Director and member of the Board of Directors for Bennet BTI Nordic where he was responsible for billions in sales to international corporations.
Self employed since 1999, Berger built a distribution network within the health and wellness industry with sales in the millions spanning 16 countries. He was named European Distributor of the Year in 2004/2005 for excellent leadership and results.
Berger is the cofounder and owner of LifeSuccess Nordic and now coaches individuals, executives and athletes on improving their performance and achieving their optimum professional and personal growth potential.