Family Siesta Country Resort
share this page with a friend
Family Siesta is a private country resort in Mijas on the Costa del Sol consisting of four apartments of different size which house a total of 26 people.
You were there? Please send us your review and grade. We would love to hear from your family!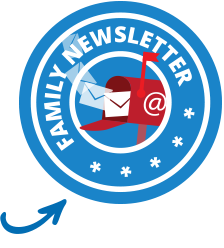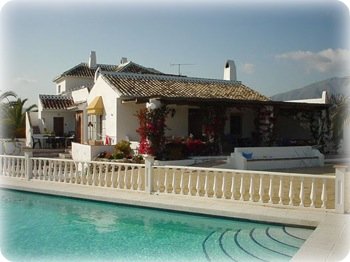 Each apartment has a large, private terrace with a view over the Mediterranean Sea. The nearest city is Fuengirola and the mountain village of Mijas. There is a large swimming pool, sun terrace and playground for the children. The resort is located in quiet surroundings with only a short walk to a cafeteria/bar, restaurant, and shopping. The beach and a boardwalk are 4km away, while Marbella is located 25-30 minutes away. Golf courses, aquaparks, zoos and shopping are only a short drive away.

Location: Diseminado 78 El Chaparral, 29649 Mijas Costa, (Malaga), Spain.
Price: Range from €450 - €650 per week depending on home and season.
Tel: +34 951 702 994, or +34 619 809 611
Website: www.familysiesta.com


Cathy´s Family (Reading, England) grade: 10
---
Mom: Family Siesta - We had a wonderful family holiday here. The pool is lovely & we were able to have a good mix of relaxing and fun. Lots of space for kids to run around & we loved the BBQ area. Mona & Gerry are very friendly & welcoming & ensured we had everything we need. Grade: 10
---
Andy´s Family (Norway) grade: 10

---
Child (7 yrs): Excellent place to be, kids to play with, and I especially love the pool (September 2009) Grade: 10
---
Dad: A very nice place to stay and relax. Far away from all the noise and the crowded places in Fuengirola, but still close enough for you to go visit there. The apartments are all big and perfect for either a family or a couple traveling alone. The pool is Godsent on hot days in the summer. I can't wait to go back! Grade: 10
---
åse´s Family (Norway) grade: 10

---
Mom: Hei!Nå er vel jeg kanskje litt innhabil, men jeg velger å skrive noen ord allikevel. Vi startet her i 2002, og hva dere to har fått ut av denne plassen er helt fantastisk. Dere har jobbet mer enn 8 timers dag, stilt opp for våre gjester, dere er kjempe flinke. Så kjære, gamle eller nye gjester, besøk oss, dere vil garantert få en ferie med total avslapping, langt fra slåssing om solsenger og blinkene lys, men en nydelig utsikt til byen Fuengirola på kvelden, og den hvite by i Mijas fjellene på dagtid. God ferie!
---
Hi! We started holidaying at Family Siesta in 2002, and what Mona and Jerry has created is amazing! You guys have worked more than 8 hour days, and still been there for your guests. You have done a great job. So to everyone, new or old guests - visit Family Siesta. You will garanteed have a holiday filled with relaxation, far from fighting over sunbeds and blinking neon lights. Only quiet surroundings and a beautiful view of Fuengirola at nigh, and the white town of Mijas during the day. Have a great holiday! Grade: 10
---
Lisa´s Family (Lincoln, UK) grade: 10

---
Child (7 yrs): We loved the pool and felt we could run free as there isnt alot of traffic Grade: 10

---
Child (5 yrs): I liked it there as we had a pool and we were near a cinema too Grade: 10
---
Mom: A really lovely location, so quiet yet so close to the shops and Fuengirola town centre Grade: 10
---
Dad: Fantastic place. We had a great holiday! Kids were very safe there! Grade: 10
---
Back to top of Family Siesta Country Resort
Return to Marbella Accommodation