Neli Gs Cafe Bar

share this page with a friend
Neli Gs Cafe offers hand prepared, wholesome dishes for breakfast, lunch or dinner at affordable prices that the whole family will love.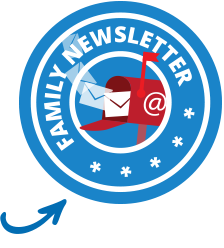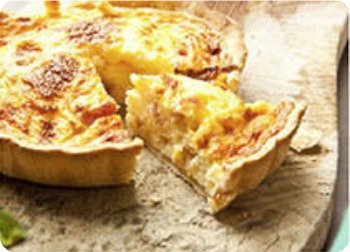 Located in Benavista, Estepona, this family friendly cafe is a place where passion is creating the most delicious food - always served with a friendly smile!
Neli Gs Cafe is a family friendly Marbella restaurant that strives to create an experience that is enjoyable for the whole family. Whilst Mum & Dad are enjoying some fine food and drink, your little ones can have great fun playing with the toys in our kids corner. There is the most tempting range of yummy goodies to put a smile on their faces too! Eating out in Marbella has never been so much fun.
Great place to meet for business. Free wifi! Take away available too.
Neli Gs Cafe Bar
Pop into the cafe for a quick bite, long lunch, leisurely dinner or take away. Neli Gs is one of those relaxed special places that take pride in their food and are flexible paying special attention to each and every customer.
Breakfast includes favorites such as eggs benedict, full English breakfast and meusli with yogurt and fruit compote. The lunch menu ranges from fresh sandwiches, paninis and sharing boards (that you won't want to share). Soups, burgers and salads are also on offer as well as the most amazingly delicious desserts such as Mar's bar crispy cake, rocky road and toasted teacakes. Of course, a full children's menu is available with kid favorites like chicken nuggets and chips, baked beans on toast and spaghetti bolognese (or butter and cheese!).
Neli Gs Cafe & Bar for business
Neli Gs Cafe understands the importance of being able to connect to WIFI when you're on the road. Whether you're in between meetings, wanting to discuss matters away from the office or just in need of a change of scene you are always provided with the perfect setting.
---
Location: Las Palmeras de Benavista 4, CN340, km 167, Estepona, 29680. Click here for a map.
Tel: +34 951 27 90 56
Email: yummy@neligs.com
Hours: Monday to Friday 8:00am to 6:00pm. Saturday and Sunday 9:00am to 6:00pm.
Prices: Range from 10 - 30 euro
Website: www.neligs.com
Facebook: Neli G's
---
Daughter: "Yummy breakfast"
Breakfast is my favorite meal of the day and Neli G's had so much to choose from. It was hard to decide, because I wanted both the pancakes and the meusli!
...I decided to have the meusli with yogurt and fruit compote and it felt like I was eating dessert. It was so yummy! I can't wait to come back for lunch.
---
Mom: "Pleasant atmosphere"
One of the first things I felt when I walked into Neli Gs is the pleasant atmosphere, relaxed ambience and the warm welcome smiles. I think this is a place I could get used to!
...The menu had a wonderful selection for breakfast that my kids absolutely adore, like American pancakes, eggs benedict and bacon buttys. There aren't that many places in Marbella that offer such a wide selection of English style breakfasts, so Neli Gs was a pleasant surprise. This is an English cafe in Marbella that we will be telling our friends about.
We came for breakfast, but my daughter had her eye on the milkshake menu, which includes Mars bars, Snickers, kit kats, oreos and so many other add ins. She can't wait to come back for lunch!
---
Jo Del Family (Marbella)

Jo Del: "Great staff at Neli G's"
I am a mom of two teenagers and they adore Neli G's. The staff are so friendly and the food and breakfasts are fabulous. They also have wifi so my milkshake swigging teenage grumps can be happy as I sip a coffee and nibble cake - great! (November 2013)
---
Private parties
Let Neli G's host your next birthday party or family/ social gathering! They can design a menu to suit all tastes and budgets. Call or email us with requirements yummy@neligs.com.
This is one Marbella restaurant that you don't want to miss. It is worth the extra 10 minute drive from Puerto Banus.
---
Return to top
Return toMarbella Restaurants
Write your own review about Neli Gs Cafe