| | |
| --- | --- |
| Marbella Rugby Club | |
share this page with a friend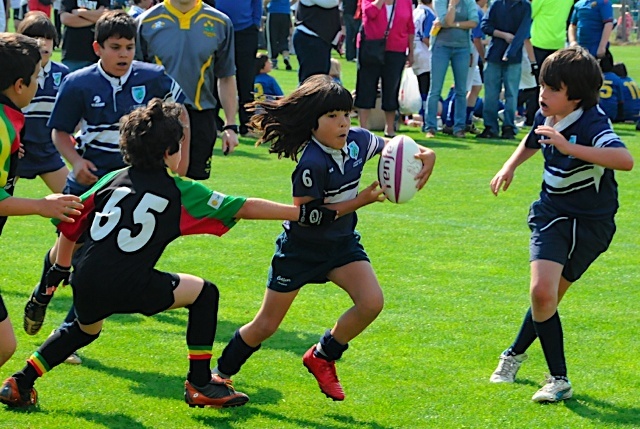 The Marbella Rugby Club was the brainchild of Roberto Osborne Maestre, a former player for R.A.C.A. Sevilla and lover of rugby. It all started with an initiative to enlist experienced rugby players, rugby fans and anyone with an interest in the game here in Marbella. He used various means to reach out to potential players in order to get the project off the ground.
The first meeting took place in the Club's old home and was attended by a surprising number of people. In fact, so many had become involved that after a few weeks things began to take shape and Marbella Rugby Club started to host matches of Touch Rugby.
Events started to snowball from there and by November 1988, the team faced R.A.C.A. Sevilla in its first competitive match at the infamous Chapina Stadium, which has since disappeared. This match was a baptism of fire for many of the inexperienced players that made up the Club's 20-man squad. That now legendary game was played in Marbella's blue & white kit which Roberto Osborne paid for himself. Since that memorable match, blue & white have since become Marbella Rugby Club's official colours.
Since that time much has happened, but nobody expected the initiative of one rugby lover to have come so far. During the last twenty years, the Club has left its birthplace and home in Sotogrande and moved to its current grounds in Marbella, which have been developed since 1993.
The team's record shows that it has become one of the best clubs in Spain for developing young, talented players. The next phase of development for the team is to complement its first-class youth establishment with a Senior team that aspires to reach the highest levels of rugby in Spain.

Marbella Rugby Club Teams 2015-16
Registration will take place at the Club grounds on Saturday, September 12th at 11:00.
The U14, U12, U10, U8 & U6 age groups will start their 2015/16 season and the costs for this season are as follows:
Family membership, €120
Senior Licence, €195
U22 Licence, €180
U20 Licence, €140
U18 Licence, €145
U16 Licence, €135
U14 Licence, €125
U12 & U10 Licence, €115
U8 & U6 Licence, €60 
Each player must be accompanied by a parent to come to the office to pay the annual fees and sign the licence form before playing in any match for the club. 
Payment can also be made by bank transfer to the following account:
Cajamar - 3058 0844 05 2720001468
IBAN: ES42 3058 0844 05 2720001468
BIC/SWIFT: CCRIES2A
Rugby Schedule
The schedule of matches is still in progress. We will post it as soon as it is available and post an announcement to the MarbellaFamilyFun.com Facebook and Twitter sites.
Club Founders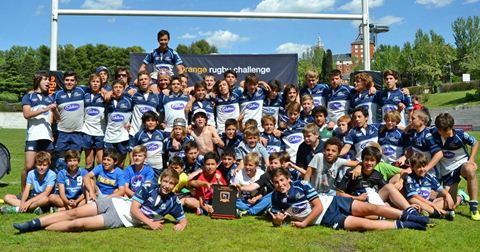 The Club was officially founded in front of a Notary on the 5th January 1989.
Roberto Osborne, Pedro Alcalde, Alejandro Briozzo, José Vivas & Javier Arrillaga were all present. The first AGM was held on the 23rd March of that year, during which the first Board of Directors was elected, with Roberto Obsorne as the man who had envisioned the Club & founded it, became its initial President.

President: Roberto Osborne Maestre
Vicepresident: Pedro Alcalde Rodríguez
Secretary: Alejandro Briozzo Martognoni
Treasurer: José Vivas Martínez
1st Voice: Daniel Sheratte
2nd Voice: Enrique López Milanessi
3rd Voice: Javier Arrillaga Martínez
4th Voice: Rubén Pérez Cano
Related links to this page