Marbella Overnight Camp - Fuerte Nagueles
share this page with a friend
The best value in a Marbella overnight camp in summer is the one offered by the local government called the Delegacion de Deportes which will take place this year at the campsite Fuerte Naguele.
You attended the camp? Please send us your evaluation and grade. We would love to hear from your family!
This Spanish language summer overnight camp holds four sessions Monday through Friday from July to end of August in a beautiful campsite in the mountains of Marbella just 10 minutes from Puerto Banus. The camp runs 5 days and offers many different activities. To apply to this Marbella summer camp you'll need to call to reserve a space first then go to the offices either in Marbella, San Pedro, Las Chapas or Fuerte de Nagueles.
Includes: Activities and material, excursions, bus transportation, entrance to parks and museums, accident insurance, medical care at a private Marbella clinic (if necessary), t-shirt, diploma, food. One monitor is in charge of 15 children. 
Age: 6 - 14 yrs 
Sample Activities: 
Day 1: Archery, rappel, rock climging, zip line, horseback riding. 
Day 2: Mini-golf, cave exploration, silk screen printing, hiking. 
Day 3: Batuka, aquagym, aerobics, percussion. 
Day 4: Football (soccer), basketball, beach volleyball, hockey. 
Day 5: Excursion to Funny Beach - go-karting, beach volleyball, beach football (soccer), aerobiton. 
Day 6: Swimming, badminton, cross, juggling. 
Day 7: Gymkana, waterpolo, table tennis, karaoke. 
Day 8: Street games, petanque, bowling, jump rope. 
Day 9: Excursion to Turtle Lake - canoeing, rappel, orientation, games. 
Day 10: Creative workshops, painting, bracelet making, knot making. 
Telephone: 952 761 185; 952 821 400. Spanish speaking only, so try and get a translator if you can or may try your luck and see if there is an English speaker who answers the phone 
Marbella address: Delegacion de Deportes, c/Caballeros s/n 
San Pedro address: Palacio de los Deportes 
Las Chapas address: Tenencia de Alcaldia 
Website: www.albergue-nagueles.com 
Read more about camps by signing up to 
the Marbella Family Newsletter
MarbellaFamilyFun grade: 
Son's evaluation: Grade: 
Daughter's evaluation: Grade: 
Mom's evaluation: Grade: 
Dad's evaluation: Grade:
Back to top of Marbella Overnight Camp - Fuerte Nagueles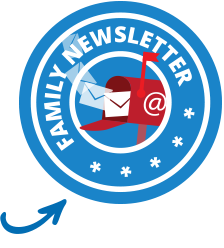 Jun 11, 18 12:28 PM

The Marbella Football Academy - a high-performance Football Camp in Marbella enabling kids from 4 to 16 years of age to develop and excel in football.

Jun 11, 18 11:26 AM

Broadway Bootcamp Marbella provides kids with the triple threat Broadway experience acting, singing, and dancing

Jun 11, 18 09:57 AM

Marbella camps are fun and a great way to keep the kids busy. Check out our listings for summer and holiday camps on the Costa del Sol