Los Sardinales
share this page with a friend
Los Sardinales is a great restaurant by the Los Alicates beach, just 10 minutes away from central Marbella. You were there? Please send us your review and grade. We would love to hear from your family!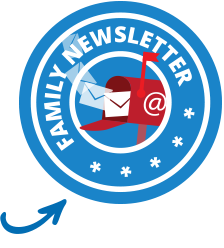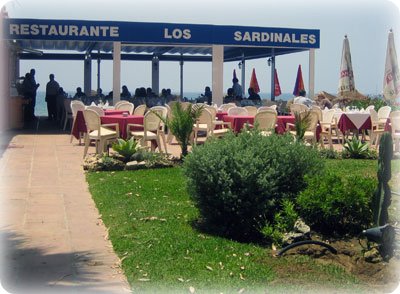 This is a great place to have some traditional Spanish food in a sunny and friendly setting right by the beach. It is best to make a reservation if you want to eat on the terrace during sunny week-ends.

Location: Crta. de Cádiz direction Málaga, Km. 188, exit 'Urb. Alicate'.
Tel: +34 95 283 70 12
Website: www.lossardinales.com
MarbellaFamilyFun grade: 8.5
---
Son's evaluation: It serves amazing Spanish food. It is located on the shore of the beach where kids can play. My favourite part is playing on the seashore with my sister. But the bad part is when the food comes and you are all sandy or having splinters in your feet. Grade: 8
---
Daughter's evaluation: A really good restaurant with delicious Spanish food. It is right next to the beach so while you are waiting for the food... Go and have fun in the sand! Grade: 7
---
Mom's evaluation: Los Sardinales is a typical Spanish seafood restaurant along the beach. They have a nice open terrace and there are lounge chairs for rent so you can make a day out of it eating and hanging out on the water. Even if you don't plan on staying for the beach, be sure to bring a towel and some beach gear (balls, bucket and spade) for your child will surely be tempted to play in the sand and dip his toes (even whole body) in the water while you're waiting for your food to arrive. Yes, this goes for winter time too. When your children come back a sandy mess to eat their food you'll be glad you brought the towel.

If you have small children make sure to reserve a table in advance closest to the water so you can keep an eye on them. Otherwise, you'll be spending your meal standing up and down making sure the kids don't get too close to the water.

Although there are child-friendly choices on the menu such as chicken or meat, keep in mind that this is a seafood restaurant and you should take advantage of the fresh available fish they have to offer. Even if your child is squeamish about seafood start with one of the deep fried appetizers such as fried calamari or boquerones - fried anchovies- (they're nothing like the canned ones we know in the US). They are so deeply fried that they're practically like french fries and aren't so fishy in taste. The anchovies are to be eaten whole, with the exception of the tail. The bones are so small that you don't even feel them and are actually very healthy for you. My kids, although, like to have contests with them and see who is best at leaving the best boned anchovy.

Many kids here like the paella, a traditional Spanish dish made of rice and meat or seafood. There are several to choose from and they all offer a well rounded "all-in-one" meal that includes a meat/fish, vegetable, and rice. Grade: 10

Dad's evaluation:
Los sardinales is one of my favourites on a sunny Sunday for the food, the setting and the value. Try the gambas al pil-pil, the coquinas or the black ink paella - some of the best along the coast. The beach is not crowded at all, so adults can stay at the table and watch the children while they play in the sand. Grade: 9


Vincent's Family (San Pedro de Alcantara)
---
Vincent: We have been going to Los Sardinales for the past 17 or 18 years. We actually went to their inauguration and the quality of both service and food is extraordinary.

Try the vegetable parilla or the fish soup, absolutely outstanding.

What we like about the restaurant is that they have maintained practically the same staff from the very beginning. In times when jobs in Spain are insecure, Los Sardinales offer their staff stable working conditions. Also, whenever we eat at Los Sardinales, we practically always pay 25 euro per person, no matter how much we eat and drink, and this has been like this for years. For us, Los Sardinales is one of the nicest and friendliest beach side restaurants in Marbella, certainly some thing the reader of these lines should check out. (admin@andalucia-ecologica.com)
---
Back to top of Los Sardinales
Return to Marbella restaurants page
Apr 06, 19 08:07 AM

The Marbella Football Academy - a high-performance Football Camp in Marbella enabling kids from 4 to 16 years of age to develop and excel in football.

Mar 26, 19 02:11 PM

Just a quick tip if your needing a NIE Number in Marbella... I was very happy with my self, read all the websites about getting your own NIE Number in

Mar 26, 19 02:09 PM

I am an enthusiastic and experienced teacher. I taught Biology/Science/Maths in Ireland from 2005 and gained my PGCE in University College Dublin in 2012.