| | |
| --- | --- |
| Healthcare Solutions Europe | |
share this page with a friend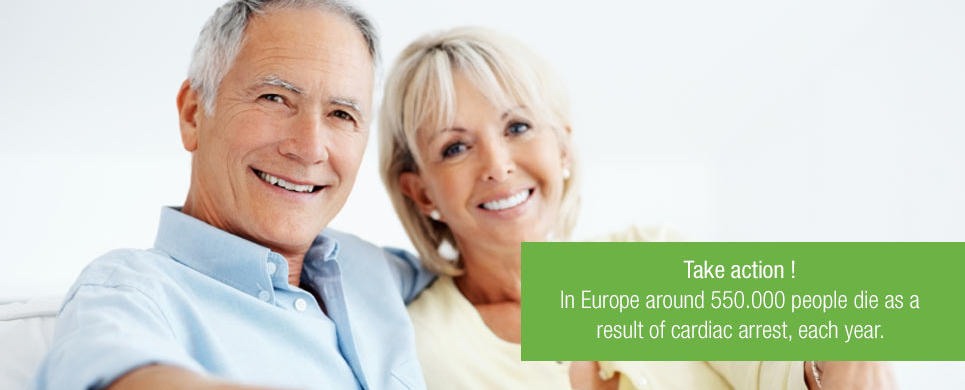 Healthcare Solutions Europe is a Costa del Sol based company which delivers a low-cost, highly effective medical device which can save the lives of your family members without any formal training. An in-home defibrillator costs about the same amount of money as a name-brand refrigerator yet it can make the difference between life and death in time of need.
This is the i-PAD which can save your life! Ask about the special offer for visitors of MarbellaFamilyFun.com
The i-PAD defibrillators have been expressly designed for use in a home or business and are manufactured by CU Medical Inc., a recognised worldwide leader in the production of high-quality medical devices.
Heart attacks can affect children as well as adults
Living or vacationing in a warm holiday environment with more than 300 sunny days a year means everyone - adults and children alike - is out of doors more often than average. While we don't have to worry about the perils of icy rain or snow in Marbella, we do need to recognise other dangers that we may take for granted.
Kids are frequently poolside or seaside in unfamiliar surroundings. It only takes a split second for an unsuspecting child to fall into a pool or be swept away by the current. Having ready access to a portable defibrillators means that if you ever face this condition at home you will be able to quickly utilise the technology to help resuscitate a child who could be seconds from death. 
Why wait for an ambulance when you can start a life-saving procedure immediately?
An easy-to-use, low-cost i-PAD which can save a life
When someone has a cardiac arrest, medical experts advise using a defibrillator as soon as possible. This technology used to be so expensive that only emergency medical facilities could afford them, however, now it you can get a complete unit for your home, car or business for as low as €1,500. 

CU-Medical i-PAD CU-SP1

Automatically analyses the patient
Multi-lingual prompts tell you what to do
Suitable for adults & children

Five-year battery life

Carrying case included
| | |
| --- | --- |
| | When an attack strikes, seconds count: in Europe, around 550,000 people die from sudden cardiac arrest each year. The chances of surviving a cardiac arrest averages only 10%...But the vast majority can be rescued with a defibrillator. |
| | Light, powerful and fast: defibrillator technology is so advanced now that you can have a simple, yet powerful, solution available at all times, perfect for the home, your car, business or any public space. |
| | A local team in Marbella: while you can purchase defibrillator on the internet, with Healthcare Solutions Europe you have a local team who is ready to provide you with any support needed to insure that you have 100% confidence in using your device. |
What you probably don't know about Spanish legislation
Although you may have lived on the Costa del Sol for years, or even have had a business here, you may not be aware that the Spanish Government has already issued several guidelines regarding the requirements for defibrillators in public places and the workplace. In the not too distant future it is likely to become mandatory in any location where there is a potential risk to the general public or to company employees.
Healthcare Solutions Europe is based on the Costa del Sol

The company has recognised that there is a strong need for protecting families in the home, workplace, sports clubs, restaurants, or other places where a heart attack can strike an unsuspecting victim. Given that the Costa del Sol attracts a large number of people who are not accustomed to spikes in physical activity in the hot weather, this type of device is particularly important. 
Having a portable, easy-to-use defibrillator at your home or business can mean the difference between life and death. Why wait for the ambulance to arrive when the technology is available today at prices that are accessible to all?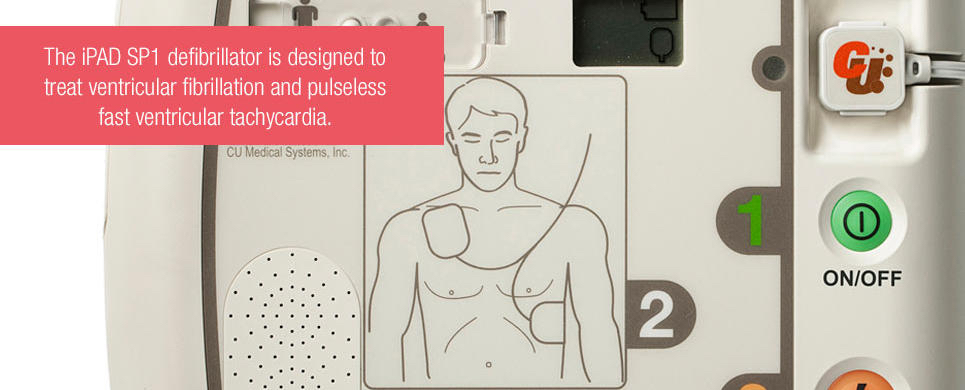 This company offers:
A range of automated defibrillator products that can be used without any formal training
Packaged solutions that are designed for home or business use
Local representation here on the Costa del Sol
For more information on how you can gain peace of mind by having an automated defibrillator in your home, contact the company at their details below. 
Ask about the special offer for visitors of MarbellaFamilyFun.com
Other pages related to this one