| | |
| --- | --- |
| Hard Rock Cafe Marbella | |
share this page with a friend
Hard Rock Cafe Marbella really rocks when it comes to great family-friendly dining for a lunch, a night on the town or an awesome birthday venue. Here you'll find fun for kids and teens of all ages in a fun and friendly environment where you can enjoy delicious burgers, buffalo wings, salads and dozens of classic American-styled fare. It's great food that parents can enjoy and that kids will love too.
The restaurant is located in one of Marbella's hippest destinations - Puerto Banus. So you can make a day of your visit and check out the famous marina, play in the amusement centre next door or even catch an English-language movie at the nearby Cines Goya. The minute you walk in you'll be transported to that iconic musical experience that only Hard Rock Cafe can deliver; one filled with countless musical memorabilia connected with some of the most popular performers in history. 
And don't forget to visit the Rock Shop to pick up an authentic shirt from Marbella!
All New Vegetarian Menu!
This place isn't only about amazing burgers and steaks. Check out their all-new Vegetarian Menu including delicious Beet Root & Kale Salads, Quinoa Burgers, Black Bean Wraps and Beet Orange Ginger Juice! You can download the complete menu here: Hard Rock Vegetarian Menu
Hard Rock Cafe Birthday Parties make your kids feel like ROXTARS!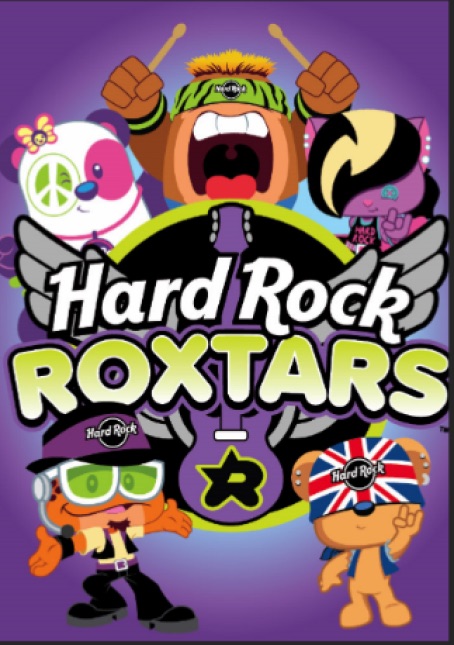 What kid doesn't dream of being a rock star? Well now is your chance to get them on-stage for a music-filled birthday party with an official Hard Rock ROXTARS Birthday!
No need to worry about coordinating all the details - let the team at Hard Rock plan your next dream birthday party. Not only will you get great food the kids will love, but they'll also coordinate all the entertainment you want to make the party something they remember for years to come. 
And with the authentic stage set-up, where real live acts play regularly, your kids can also experience what its like to perform on-stage!
Free brownie and present for the Birthday Boy or Girl when you mention MarbellaFamilyFun.com

The menu truly offers something for everyone at prices that are surprisingly affordable.
If you're looking for a new and unique place to host your next kids or teens birthday party, this is a fantastic option. The restaurant offers special pricing for parties and the spacious layout of the interior and exterior spaces can deliver a festive environment for any age.

Great location for a festive birthday party: Hard Rock Cafe has designed its interior space to create a unique experience that is fun, friendly and inviting. Ask about the 'ROXSTARS PARTY' where kids, teens and adults can experience what it's like to be a guitar hero on-stage, front and centre.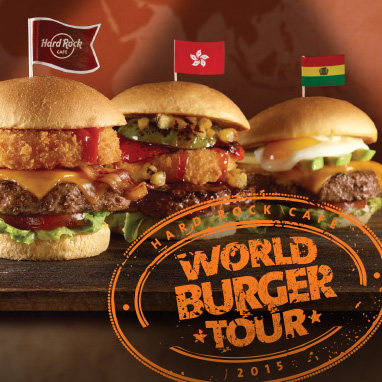 Food that is to die for: there's no doubt that Hard Rock is famous around the world for their outstanding American-styled burgers. The brand has been delivering mouth-watering meals for nearly 45 years and you'll find that nobody leaves hungry from this restaurant - especially kids.
Free Parking: get 2 hours of free parking at the Marina Banus Commercial Centre (open every day, 24 hours a day) when you come into Hard Rock Cafe. This makes it super easy to zip in for quick bite or even to stay for an afternoon or evening in Puerto Banus. Conditions apply, check with the restaurant for details.
Kids Day every Sunday: bring the kids along on Sunday and you'll get a special treat - free entertainment from from 2pm to 4pm including face painting, balloons and more. A great way to spend the afternoon in Puerto Banus while the kids enjoy the full benefit of focused entertainment!
Regular musical events scheduled throughout the year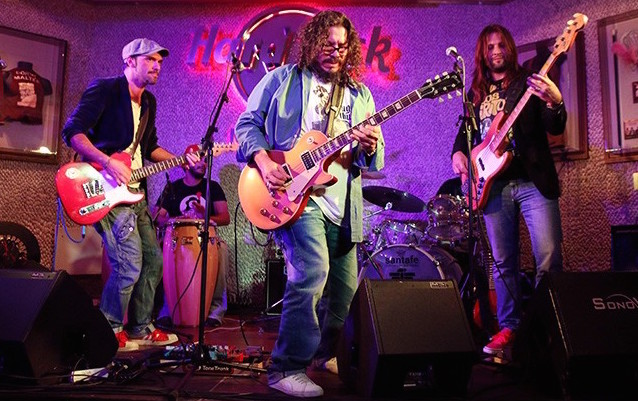 This is the place that others continuously try to copy because it is the global benchmark in combing rock music and great food. As you also may have learned, nothing tops the legendary combination of music, food and fun that you'll find here. And that's why you'll also find a continuous assortment of fabulous musicians hosting regular events at this Puerto Banus venue.
So in addition to outstanding food, you also get great entertainment at prices that are surprisingly affordable. Top that off with the fact that the restaurant is located in a place where you have a vast assortment of things to do and you'll find that this is a sure-thing when it comes to fun in the sun in Marbella!
Free brownie and present for the Birthday Boy or Girl when you mention MarbellaFamilyFun.com
Related links to Hard Rock Cafe Marbella