| | |
| --- | --- |
| G2Move Segways, Bikes & Buggies | |
share this page with a friend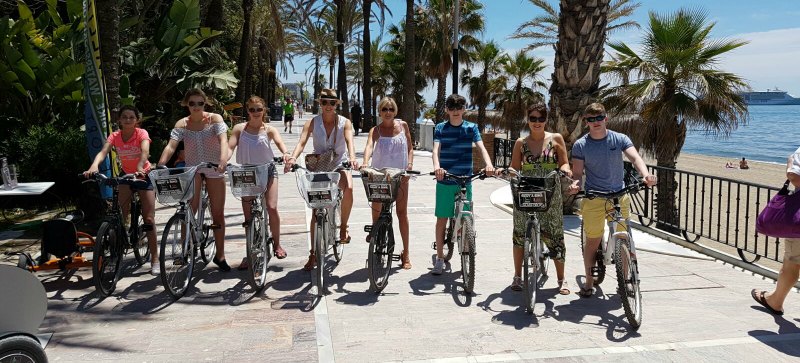 I Bike Marbella - G2Move Marbella Segway Tours offers the absolute coolest way for you and your friends to discover the Golden Mile between Marbella and Puerto Banús.
The company offers an assortment of top-quality authentic Segways, bikes and buggies so you can decide which vehicle is better for you.
I Bike Marbella – G2Move Marbella Segway Tours is owned by two Italian brothers and focused on delivering safe, high-quality and fun adventures for people of every age range in the Costa del Sol.
Their stores are located in perfect spots around town:
I Bike Marbella SHOP right in the beating heart of Puerto Banús, close to the shopping centres El Corte Inglés and Marina Banús;
G2Move Marbella Segway Tours in the garden of the hotel Gran Meliá Don Pepe, along the promenade and close to the well-known café Cappuccino;
G2Move Puerto Banús in the Grand Hotel Guadalpin Banús, close to the famous Mistral Beach.
You can find the exact addresses in the contact section, below.
The I Bike Marbella SHOP and the location in Marbella are open all-year-round to help tourists discovering every hidden corner of the Golden Mile with their Segway guided tours: professional guides will bring travellers throughout the most famous and luxury hotels, pool clubs, ruins of a Roman villa of the II century, amazing sunsets, private villas and more!

The offers of Segway tours start from the shortest ride of 20 minutes up 2 hours to explore the whole Golden Mile with this new and funny vehicle.

However if you prefer moving alone with your family or friends, bikes are the solution: forget about traffic, parking queues and enjoy the freedom of riding bikes along the promenade! There is nothing better than getting into a bar or restaurant right on the beach and park the bikes just a couple of meters far from the entrance!
In our shops you can find all the equipment you need: bikes of all sizes (also the tandem is available!), locks, baskets, helmets and baby seats for the little ones.
And for the youngest (but not only!), I Bike Marbella SHOP and G2Move have a wide range of buggies, both single and double!
… so what are you waiting for? Come by and start enjoying with us!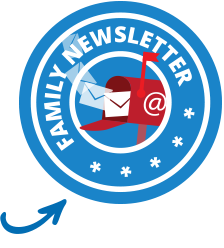 G2Move Mountain Biking or Electric Bikes for Fantastic Tours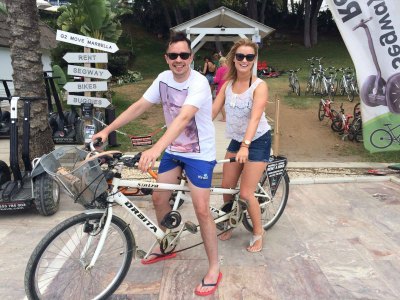 G2 offers both guided tours or mountain bike hires so you can enjoy riding at your own pace. Consider renting a tandem with your wife, girlfriend or kids! There are so many beautiful beachside bike paths in Marbella, Puerto Banus and Estepona that it would take months to see them all.
Interested in electric bikes? The company also offers them with a range up to 80 km depending on the type of road. An electric bicycle is a great solution to enable you to "pedal" tirelessly as you get to know the city from an up-close perspective.
They offer a variety of packages to specific locations and of varying degrees of difficulty including:
Otters Pond: 1.5 hours, 22km
Castle Nicio: 2 hours, 32km
Mirador: 2.5 hours, 20km
Casares: 2.5 hours, 40km 
Altabacales: 3.5 hours, 45km
Bikes & Segway Tours for Kids of all Ages in Marbella!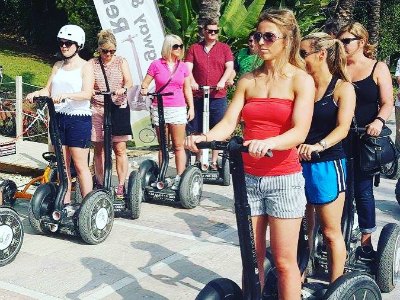 Whether you have never been on a Segway or you are an experienced driver, the team at G2 will get you comfortable and up to speed in no time. People are often surprised at how easy it is to learn to drive a self-balancing Segway - even for kids as young as 10 years of age.
G2 can organises birthday parties and events for kids that they'll never forget. 
In addition to receiving the latest technology available on the market, you will also be provided with all the needed safety equipment including helmets and vests. The team is extremely thorough, patient and customer oriented so you can rest assured that you will have an incredible day discovering the city.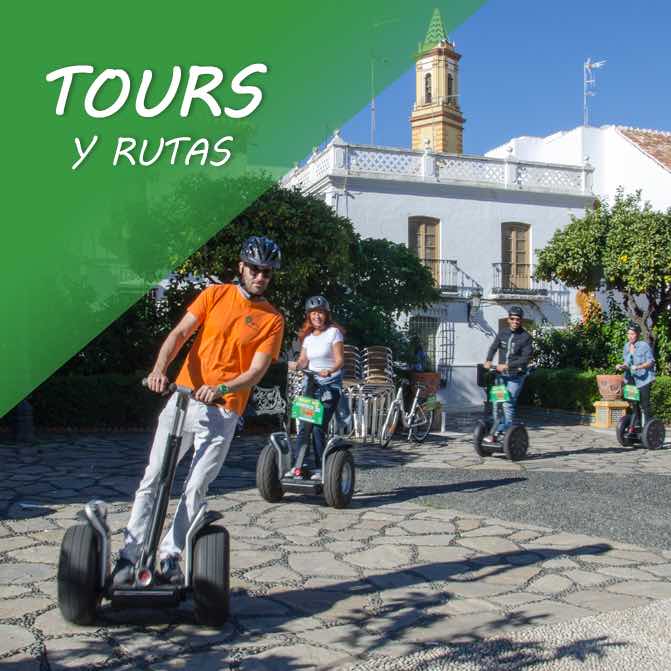 City Tours: without any doubt, Segways are the best way to experience the beauties of the Golden Mile. On top of that G2Move guides are well prepared, professional and in a couple of minutes will teach all of you how to ride a Segway.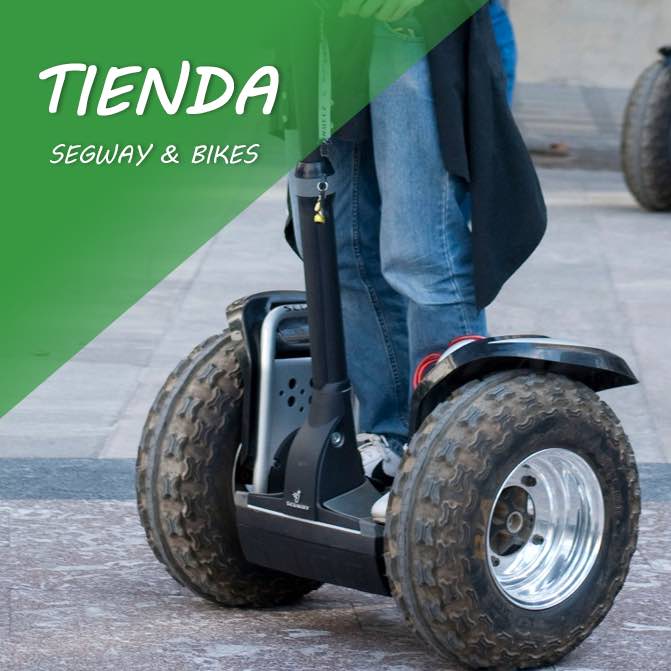 Official Segway Dealer: G2Move is the only official authorised retailer of Andalucía so, if are thinking about buying a Segway, get in contact with us. The brand offers a unique technology designed to go everywhere. The balancing technology offered by Segway is recognised in the industry as the gold standard and the brand has more experience than anyone's in this sector, and this is particularly important for riders.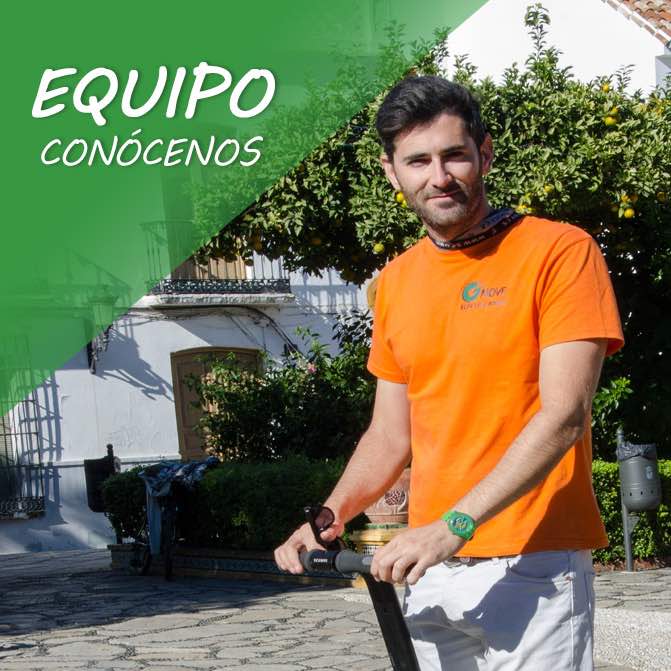 G2 Team: One of the clear differentiators of this company is there well-trained, multilingual staff. Whether it is your first time on a Segway or your 100th, the guides are experts at what they do. Your trip will start with a clear brief on where you will be going, what you will be seeing and how to be prepared for any situation. 
Advertising: If your attention is always captured by Segways along the street, the one potential clients too. So don't lose the occasion to advertise your brand in this innovative, dynamic and engaging way. G2Move will sort out all the details to make sure your brand literally stands out from the crowd.
AMONG THE most fun WAYS FOR FAMILIES AND FRIENDS TO EXPERIENCE THE GOLDEN MILE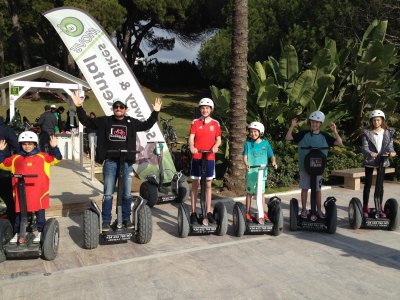 With the team of G2Move, you will ensure a great memory, thanks to their several years of experience and a long list of satisfied clients. You can also find them on TripAdvisor (G2Move Segway Tours and Bikes, G2Move Puerto Banús Segway Tours & Bikes) where you can read over 100 reviews about their unique and high-quality services.
I Bike Marbella – G2Move Marbella Segway Tours
Calle Ramon Areces – Plaza Marina Banús, local 27 – 29660 Puerto Banús
G2Move Marbella Segway Tours & Bikes – Gran Meliá Don Pepe
Calle José Meliá, 12 -29602 Marbella
G2Move Marbella Segway Tours & Bikes – Gran Hotel Guadalpin Banús
Calle Edgar Neville, sn – Gran Hotel Guadalpin Banús – 29660 Puerto Banús
have a question or comment about g2?
Related Pages