Flat Six Cafe
share this page with a friend
UNFORTUNATELY FLAT SIX IS TEMPORARILY CLOSED. Flat Six Cafe is a fantastic new cafe in Marbella where you can enjoy delicious food, great tapas, live sports and the best coffee in a comfortable atmosphere with good friends.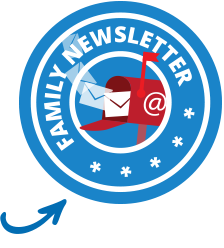 Located in the Nueva Campana in Marbella, Flat Six Cafe is open seven days a week for breakfast, lunch, dinner, coffee or drinks. Eating out in Marbella has never been so entertaining with a wide range of Spanish and international favorites such as a full English breakfast, rabo de toro (ox tail), couscous, Spanish tapas and so much more. This family friendly Marbella restaurant has something for everyone including a full children's menu.
Happy hour After Work at Flat Six cannot be beat from Tuesday to Thursdsay 7:30pm to 9:30pm with all drinks only 4 euro and tapas running from only 1 euro to 2 euro. Daily lunch menus are only 9.90 euro and include a main meal, drink and coffee. This is just one of those Marbella restaurants you gotta try!
Take away available too as well as free WIFI! Coming soon...Spanish conversational classes. Contact spanishlessons.marbella@gmail.com for more details.
Flat Six Cafe Marbella
Flat Six Cafe is the ideal place to bring the kids where you can find their favorites with over 25 different sandwiches to choose from, smoothies and freshly squeezed juices, muffins, salads wraps, pasta, woks, tapas and an amazing selection of desserts. The kids menu for only 6 euro includes a main dish and drink.
Both kids and parents will enjoy the race car theme and can even have a go on the Formula 1 simulator. Flat Six Cafe is also a fantastic venue to watch all of your favorite sports live with six televisions strategically placed throughout the restaurant both indoors and out. The atmosphere is electric during these live emissions with sports fans coming together in one friendly place to enjoy sports, dinner or even just a few tapas and a drink.
---
Location: Avenida Gustavo Adolfo Bécquer 44, Marbella
Tel: +34 952 92 98 99
Email: pitlane@flatsixcafe.com
Hours: Mon - Thursday: 8:00 am - 10:00 pm, Friday: 8:00am to midnight, Sat - Sun: 9:30 am - midnight. Open until midnight during mid week football matches.
Prices: Range from 2 - 20 euro
Facebook: Flat Six Cafe
---
Dad: "One of my favorite places"
"Flat 6 is a very friendly bar located at the entrance of the poligono of La Campana. It opened around October 2012, so is relatively new. It is modern and well kept inside, and has a nice, sunny terrace facing the Nueva Andalucia church...
...The wifi connection is very good and everybody there is very accommodating.
Amazingly so given its location, it boasts one of the best capuccinos in Marbella. Vanessa really takes pride in her coffee!
They also have various TV screens where they show Formula 1 races and football games. On match days the place is packed and you often need to reserve a table. A great place to be with friends and to feel the local atmosphere. It has become one of my favorite hangouts.
---
Mom: "Amazing coffee"
"Flat Six has the most incredible coffee I have ever had. I would go as far to say that I have never had coffee like this in my life. I am told that the staff has been by experts in coffee making, so this may have something to do with it...
...Flat Six is one of those hidden gems that you won't find in tour guides. It is a relatively new place and deserves a spot on Marbella Family Fun for it is not only a real child friendly restaurant, but it's also a great place to get together to watch football matches, tennis tournaments, Formula 1 racing and just about any other major sport event. The staff is super friendly and the locals create a fantastic energy in the air.
Flat Six is a casual cafe where you can either pop in just for a coffee, have a full blown dinner, tapas or hang around for after work drinks. It is located on the edge of the Poligono Industrial (industrial estate), so it's off the beaten path, but well worth the visit. I hear that the Marbella mayor is a regular here too!
---
Patrick (Marbella)

Patrick: "Great food!"
We have been a few times to Flat Six and the food is very good! The hamburgers are made from 100% Galician beef and are really tasty.(Blue cheese is what I had!) They are huge and are definately a challenge to finish one!...
...If you fancy a relaxing Sunday morning breakfast in the sun this is the place to go and has plenty of space for children to play too. You need to reserve, however, if there is a Spanish football match on as it gets very busy!!!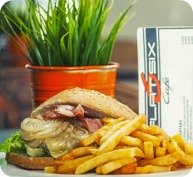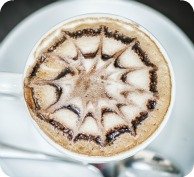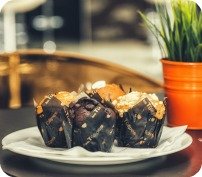 ---
Return to top
Return to Marbella Restaurants
Write your own review about Flat Six Cafe