Family of Sound Coin
share this page with a friend
Family of Sound Coin offers performing arts classes for children under 16 years of age in Coin and Alhaurin el Grande area on the Costa del Sol about 40 minutes from Marbella.
You were there? Please send us your review and grade. We would love to hear from your family!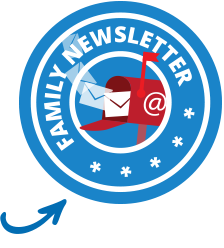 This performing arts class is led by Tracy Banks an ex-West End performer with LAMDA qualifications. She is offering classes in singing, drama, movement and stage technique for all children. The performance group is called 'Family of Sound' and often involves parents in performing or production.

Location: Sierra Gorda, Coin
Price: 25€ paid in advance for 6 classes
Tel: +34 952 595 046

Willow's family (Coin) grade: 10

---
Mom: Our son Indigo (age 6) attended one of Tracy Taylor Banks' (Family of Sound Coin )workshops during the summer holidays and had an absolutely great time. Over the course of just three sessions the children learned enough to put on a fifteen minute show which consisted of songs, dance and comedy and had a circus theme. The classes were well organised and obviously motivated the children into taking their material home and practising. They had the opportunity to work as part of a team and Tracy gave them all their own creative input. This was the first time Indigo had attended the classes but he will be going along weekly during the autumn/winter term and we look forward to the Christmas show. Tracy Taylor Banks comes highly recommended. Grade: 10

---
Back to top of Family of Sound Coin
Return to Marbella Schools and Camps
Jun 11, 18 12:28 PM

The Marbella Football Academy - a high-performance Football Camp in Marbella enabling kids from 4 to 16 years of age to develop and excel in football.

Jun 11, 18 11:26 AM

Broadway Bootcamp Marbella provides kids with the triple threat Broadway experience acting, singing, and dancing

Jun 11, 18 09:57 AM

Marbella camps are fun and a great way to keep the kids busy. Check out our listings for summer and holiday camps on the Costa del Sol