EMerald Sixth Form Education in Marbella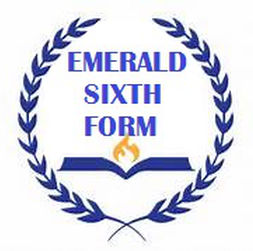 share this page with a friend

Emerald Sixth Form is a private education centre, offering an alternative to large mainstream schools. The school's aim is to create an environment that is conducive to independent learning. This is in line with the current U.K. teaching philosophy of constructivism and methodologies based on blended learning. 
Rather than limiting or restricting students choices for areas of study, Emerald Sixth Form embraces the student's decision to focus on that subjects that interest them most. IGSCE courses also offered.

For more information, contact Emerald Sixth Form at their details, below.
igcse courses offered (year 10 and 11)
Sixth Form Courses Offered (AS and A-leveL)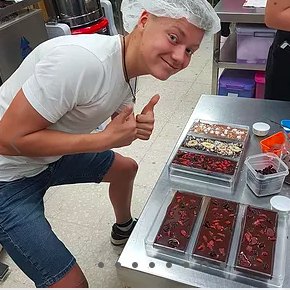 BUSINESS STUDIES:  The course covers economic, environmental, ethical, governmental, legal, social and technological issues, and encourages a critical understanding of: organisations, the markets they serve, the process of adding value, appreciation of the nature and scope of business, and the role it plays in society. 
HISTORY: A flexible and wide-ranging course covering modern history including nineteenth and twentieth centuries.
The emphasis is on both historical knowledge and on the skills required for historical research. Students develop an understanding of cause and effect, continuity and change, similarity and difference, and use historical evidence as part of their studies. Areas of focus include:  European, American or International history. 
LANGUAGE STUDIES: English and French.
PE: YMCA Awards offers a diverse suite of health and fitness qualifications, for people taking their first steps in the industry or established professionals developing their careers. The qualifications are based upon over 25 years of industry expertise and have been developed with the input of training providers, employers and fitness professionals.​
Managed by Elite fitness who are the only company on the coast to offer a YMCA certification course in gym instruction and personal training.
INFORMATION TECHNOLOGY (ICT): The skills acquired through study for ICT will support further study in any subject area.In a world where information technology (IT) is constantly changing, individuals increasingly need technological and information literacy skills that include the ability to gather, process and manipulate data.
LAW: Accepted by universities and employers as proof of an understanding of the main principles of the law in England and Wales. Students gain lifelong skills, including: 
​K

nowledge of the English Legal System and, at A Level, Contract Law and Tort Law; 

​A

bility to analyse realistic scenarios by applying legal concepts, rules and precedents;

​G

reater command of language to express interpretation, reasoning, comment and judgement.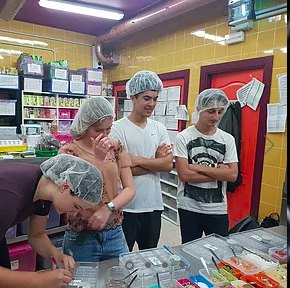 MATH: Students choose from three different routes depending on their area of focus: Mechanics, Probability & Statistics, or both.
Pure Mathematics

Pure Mathematics and Mechanics

Pure Mathematics and Probability & Statistics
SCIENCE: Biology, Chemistry, and Physics.
SOCIOLOGY: The study of Sociology should stimulate awareness of contemporary social, cultural and political issues, and focus attention on the importance of examining these issues in a rigorous, reasoned and analytical way. The Cambridge International AS Level provides a solid grounding in the central ideas and approaches in Sociology, including family as well as theory and methods. Cambridge International A Level students can choose to explore a variety of important areas of sociological enquiry including global development, education, religion and media
SPANISH: Successful language students gain lifelong skills, including: 
Ability to communicate in Spanish confidently and clearly, as well as gain 

a solid understanding of the nature of language and the language study

The skills and abilities required for further study, work and leisure

Insight into the culture and contemporary society of countries where the language is spoken thereby bolstering 

better integration into communities where the language is spoken 

​P

ositive attitudes towards language learning, towards the speakers of other languages, and towards other cultures and societies 

​S

kills which can be used in other areas of learning, such as analysis and memory skills.
TRAVEL AND TOURISM: Candidates learn that the travel and tourism industry is dynamic in nature and how the industry responds to change, e.g., external factors such as changing consumer needs and expectations and developments in ICT. The syllabus encourages candidates to learn practical and technical skills relevant to the industry, enabling them to deal with a range of complex situations and problems. Travel and Tourism can be complemented by studying Business and IT.
For more information, contact Emerald Sixth Form at their details, below.
CONTACT
Avenida Del Rhin, Cancelada, Estepona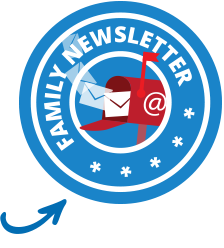 Related ARTICLES