Dr. Rocio Estella - Pediatrician - German Clinic Marbella
by Dr. Rocío Estella
(Marbella)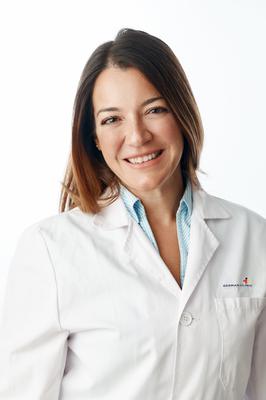 Dr. Rocio Estella a medical specialist trained in Germany in paediatric and adolescent medicine as well as in neonatology (expertise in the pathology and physiology of newborns).


The outpatient treatment of newborns, children and adolescents is carried out in her practice at the German Clinic Marbella. Dr. Estella also performs ultrasound examinations, cardiological examinations and vaccinations. In urgent cases requiring immediate action, she does home visits.
In addition to treatment during the acute phase of the disease, Dr. Estella gives special importance to the diagnosis and early detection of any anomaly. For this purpose, she carries out preventive examinations on children and adolescents at the German Clinic Marbella in accordance with current European health standards.
Other fields of expertise include nutritional counselling, breastfeeding and the promotion of health in children and adolescents.
Since 2011 Dr. Rocio Estella has been working closely with the Institute for Child Nutrition in Dortmund (Germany). Her doctoral thesis is dedicated to this topic. A healthy and balanced diet promotes the well-being of our children and is also a very important component in the prevention of many diseases.
Contact
german-clinic-marbella.com
+34 952 868 599