| | |
| --- | --- |
| Dogo Azul Vets | |

share this page with a friend
Dogo Azul Veterinary clinics are owned and operated by Dr.Sabine Plaschka, part of the professional team at this facility which is made of 5 vets and 4 veterinary assistants plus external specialists in three, well established clinics on the Costa del Sol.
Dogo Azul offers humane and expert veterinary attention. They strive to take care of your pet's wellbeing with a loving attitude and you'll see for yourself how passionate they are for animal care.  
The team is formed of English, Spanish and German speakers to assure you understand everything you need to know about your pet's health.
What Dogo Azul can offer you and your pets?
Specialities include sport medicine for active and competitive pups, rehabilitation and physiotherapy for those with older bones. Also available is cardiology, chiropraxis, acupuncture and dermatology. This facility offers complete care for preventative care as well as  any minor or major accidents your pets may suffer.
Preventative medicine is their speciality, offering you extensive advice to minimise the risks of your pets contracting any diseases enabling them to live a happy and healthy life.  This not only includes nutritional advice but also dental care and general hygiene. They will  will also advise you on legal obligations, and early detection on diseases. 
General services include emergencies and daycare hospitalisation, making sure your pets are as comfortable as they would be in their own home. Lab work, vaccination and oficial certificates are taken care of in a professional manner. They also make home visits.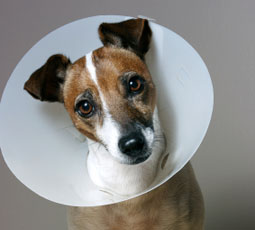 Surgery of any type are available by this team including all the pre- and post-surgery care that is vital to success. Dogs Azul also provides Imaging Diagnostics, Digital Radiography, Abdominal Sonography and Doppler Ecocardiography for those who need it.
Dr.Sabine Plaschka is the founder and director of the veterinary clinics branded as Dogo Azul. After she graduated in Madrid in 1983 and finished a phD with the qualification "cum laude" in 1986, she went to Cologne to work in a small animal practice as well as on a horse track until 1987. There she learned to love her profession.
In 1988 she returned to the Costa del Sol where she began doing home visits based at her parent's house. In March 1989 she opened the first practice in Artola together with her receptionist Astrid Hoffmeister. When her daughter was born in 1993 and the first vet joined she founded "El Dogo Azul" and from then onwards they grew.
Today Dogo Azul inludes 3 clinics, 5 permanent vets and 4 veterinary assistants plus several external specialists providing professional veterinary services on the Costa del Sol.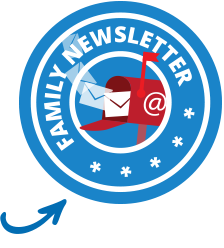 Related Pages