| | |
| --- | --- |
| D-Wine Restaurant | |
share this page with a friend
D-Wine Restaurant in San Pedro prides itself on delivering superlative service and offering guests exquisite dishes, in both traditional and modern styles, with the emphasis firmly on flavour. The team's mission is to combine all of the extraordinary skills, produce and equipment at its disposal, to ensure that patrons discover and enjoy the finest flavours on offer anywhere in Marbella.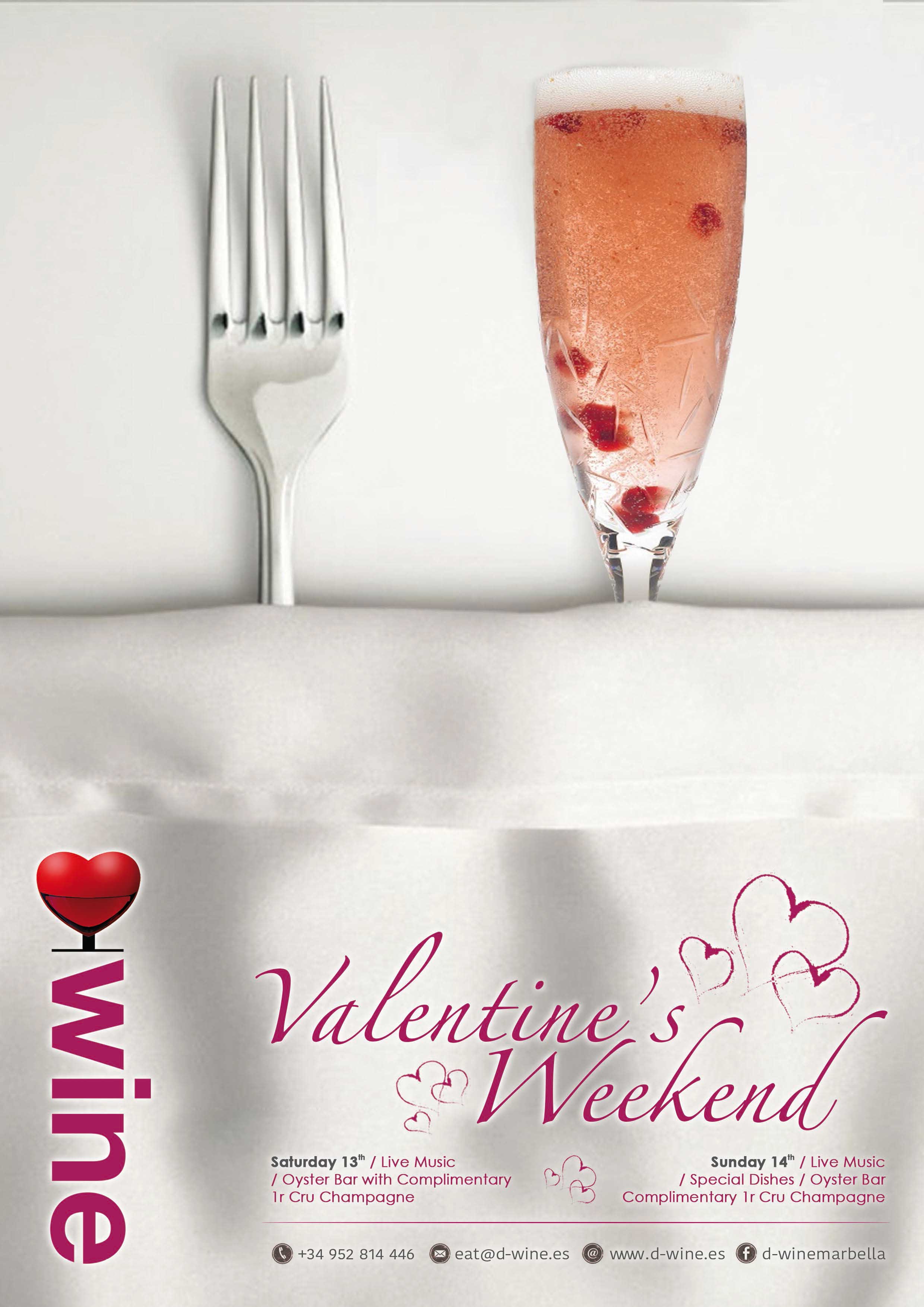 For Valentine's Day, D-Wine will be offering a very special menu both Saturday and Sunday evening.
Saturday 13th Oyster Bar with complimentary 1r Cru Champagne and Live Music.
Sunday 14th Special Dishes and Oyster Bar with complimentary 1r Cru Champagne and Live Music. 
Secure your Valentine's Day dinner reservations today as space is limited by contacting D-Wine Restaurant by email at info@d-wine.es or by calling +34 952 814 446
An exquisite offering
For your delectation, D-Wine restaurant serves a selection of the choicest cuts of meat, cooked to order on our Josper charcoal grill; tapas all day round from opening at 10:00 till midnight; and a full à la carte menu for lunch and dinner service. The gastronomic options include an extensive range of traditional Mediterranean cuisine.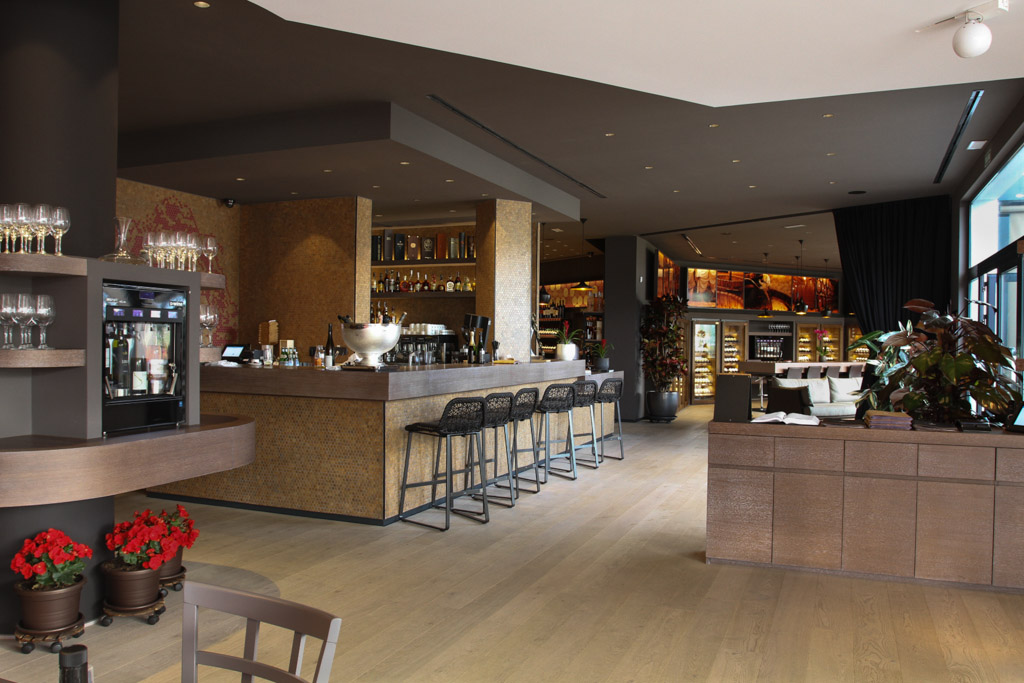 D-Wine's premises, which incorporate both a stylish outdoor terrace and elegant indoor dining room, can comfortably seat more than one hundred guests and can accommodate any size of party, be it large or small. The spacious terrace is equipped with advanced heating and cooling technology, to ensure absolute comfort for diners all year round.
D-Wine's unique concept of combined restaurant and wine shop means that its diners may avail of the most extensive wine list in Spain and - incredibly - every wine in its shop is also available in the restaurant...at no extra cost!  Consequently, diners may choose the perfect wine to compliment their meal, from an extraordinary selection of more than 4,000 premier labels, without paying a restaurant premium.
Centro Comercial y Deportivo Azalea
CN 340 km. 173
Edificio A • Entidad D1


(Google Maps: Calle Norte 2, 29660, Marbella
or simply ask: "D-WINE Marbella" to check location and interior (You could use "Street View") 

iOS Apple Maps: Arroyo Pepina Norte 1, 29660, Marbella) Nueva Andalucía Marbella 29660 España

+34 952 814 446 +34 951 339 309 http://www.d-winecollection.com
Return to Marbella Restaurants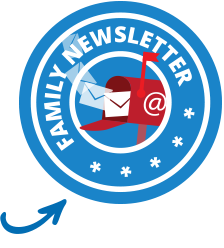 Apr 06, 19 08:07 AM

The Marbella Football Academy - a high-performance Football Camp in Marbella enabling kids from 4 to 16 years of age to develop and excel in football.

Mar 26, 19 02:11 PM

Just a quick tip if your needing a NIE Number in Marbella... I was very happy with my self, read all the websites about getting your own NIE Number in

Mar 26, 19 02:09 PM

I am an enthusiastic and experienced teacher. I taught Biology/Science/Maths in Ireland from 2005 and gained my PGCE in University College Dublin in 2012.