cueva de gato - ronda
by MarbellaFamilyFun
(Marbella)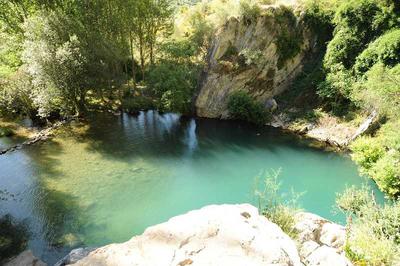 Hidden secrets of Spain
The "Cueva de Gato" which means "Cat Caves" in English gets its name from the cat like head shape the entrance of the cave has. Just beneath it there is a beautiful natural pool, which is great for keeping cool during the summer period. This cave is a popular touristic must-see with archaeological importance, that many love to visit after a morning sightseeing in Ronda. The cute little villages of Zahara de la Sierra and Setenil de las Bodegas are also close by and worth a visit.

Need to know
Although there is no guard to stop you entering the cave itself it is highly recomendable that you only enter if you are with a guide. Otherwise you can peacefully enjoy the natural pools and take in the flora and fauna that surrounds The Serrania de Ronda, as it is one of the richest in the region.

Nice to know
Famous painter Manuel Barró created a piece about this cave which is at the Museo de Bellas Artes in Sevilla, where he claims that this cave was a haunt for the bandits in the 19th century.

If you would like to find similar places to visit please click here.