Benahavis Restaurant Rufino
share this page with a friend
The Benahavis restaurant Rufino is a local favorite offering fresh Spanish cuisine in a charming hilltop village located only 15 minutes from Puerto Banus.
You were there? Please send us your evaluation and grade. We would love to hear from your family!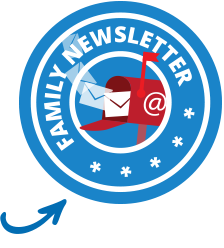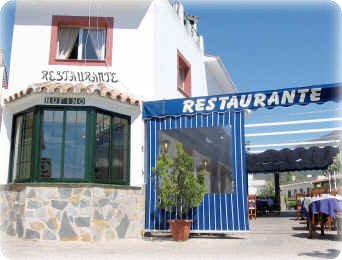 This Spanish restaurant has been serving local cuisine for years in Benahavis at a reasonable price offering great value.

Address: Avenida de Andalucia. Take N340 from Puerto Banus towards Algeciras. Exit at Benahavis and continue up the mountain until you reach the roundabout with fountain. Continue upwards until you hit the first restaurant on the left corner as you enter the village of Benahavis.
Tel: +34 952 855 262
Hours: Open for lunch and dinner from 12:30pm - 4:00pm. Closed for break until dinner at 7:00pm-11:30pm. Closed on Wednesdays.
Email: rufino@benahavis.net

MarbellaFamilyFun grade: 8.5
---
Mom's evaluation: The Benahavis restaurant Rufino is a fantastic place to try authentic Spanish cuisine. The menu hs a little bit of everything from Prawns Pil-Pil to a wide variety of meats.

The service was excellent and they paid special attention to the children entertaining them with jokes and sweets at the end of the meal.

Before ordering we were brought a small glass of port wine and the children were brought mini alcohol-free cocktails to make them feel grown up. Later, we were brought an aperatif of olives, manchego cheese and a paté to satisfy our hungry stomachs while we were deciding what to order.

The children shared an order of Orange Duck, my husband took pork fillets and I ordered a fish. Everything was delicious, but the portions were gigantic! It was a good thing that the kids split an order. My husband had three huge slabs of meat and I had four large slices of fish. One order is equivalent to what I would normally make for the whole family one evening. It was like we had three family meals on our table.

On top of it all, we were brought a family sized portion of steamed vegetables and potatoes that were really home-made style which sat in the middle of the table for all of us to share.

Our whole meal was fit for a king and the price was very reasonable considering the amount of food we had.

I thought we would explode when they brought us the desserts. We were convinced to try the lemon meringue, chocolate cake and arroz con leche (rice with milk). The best was the lemon meringue that was very light. The chocolate cake was a little dry and the arroz con leche was also very good, however we have had better.

Benahavis is a beautiful little village only 10 -15 minutes from Marbella and is a great place to visit for lunch when you want to explore a little bit outside of Marbella. Although there is only one small main street in the whole village, there are many restaurants to choose from. At night there is a great atmosphere in the village with lots of tables outdoors and everyone dining under the stars. The Benahavis restuarant Rufino is really worth the trip to Benahavis. When the weather is good, you should really sit outdoors on the terrace. Grade: 8.5
---
Dad's evaluation: Rufino is a Spanish restaurant at the entrance of Benahavis. It has an imposing terrace over the street to enjoy the sun and a large indoor area, decorated in a rustic style, for the colder days. The menu is typically Spanish. It offers some original dishes and the portions are huge. A pleasant touch as you wait for your order is provided by a nice plate of warm bread and spreads, that is difficult to resist and will easily fill you up.

I found the service friendly with a touch of dry humor. The prices were reasonable for the amount of food we ordered. Rufino is a nice alternative for a quick trip to Benahavis and a change from the Marbella sea side. Grade: 8.5
---
Walker family
---
Eric (UK): Rufinos was fantastic! I had lamb, on suggestion, and my wife had the garlic pork filet. Portions were huge as promised and the wait staff were very good at keeping our little one content (which is worth a ton)! Wine was excellent as well, and I would say well worth the trip and expense.
---
Kaye's family (North Wales) grade: 10
---
Mom: Highly recommended!!! We have been eating there for 14 years.

We visit the village twice a year for 2 weeks at a time. We have tried lots of other places in the village when we have been caught out on a Wednesday night when Rufino is closed. Now, on a Wednesday night we just do not go out as the only place that we ever eat is Rufino.

Paco welcomes us like members of his own family. We may not have seen him for 9 months but he always remembers us. By the time we have settled at our usual table (he always remebers which one that is) 2 beers have arrived without us even having to ask. The 2 glasses of Malaga Ducle and plate of toast with pate, manchego and jam soon follow. Really after consuming these, while you peruse the menu, you should not need a starter, but we always do (yum yum). My husband either has the Pil Pil, Ranas de Chef (frogs legs) I have the Cocteil de Gambas, we then both sometimes have the Entrecot de Parilla (medio) lovely steaks, but have also had the Zarzuela, the lamb shoulder, Dorada or Lubina. The only thing which I have ordered that did not come up to exepctations was the Spag bol, but then if I want to eat pasta I should go to an Italian Restaurant!!

I very rarely manage a "Postre" because I am so full, but the husband always manages either a cheesecake or a flan. However, I always manage to find room for the Melocoton, or Baileys, or whatever I fancy on the house at the end of the night. I like to think that we are special customers as sometimes they even offer us another after that.

We are visiting Benahavis in 6 days and I know where we shall be going on the first noght, Rufino's where else? If had to give them a score I would say 10 what else? Grade: 10
---
Elaine's family (San Pedro) grade: 10
---
Mom: Rufino Restaurante in Benahavis is child friendly yet slightly formal. They welcome you with a glass of sherry and paté. Their speciality is lamb and, ladies, ask for half a portion or share, as the portions are more than generous! I can honestly say not only is the food fantastic but the standard and quality of the food and service is always the same. We've been eating at this restaurant on a regular basis over the past 18 years and have never had a bad meal there! Grade: 10
---
Back to top of Benahavis restaurant Rufino
Return to Marbella Restaurants
Apr 06, 19 08:07 AM

The Marbella Football Academy - a high-performance Football Camp in Marbella enabling kids from 4 to 16 years of age to develop and excel in football.

Mar 26, 19 02:11 PM

Just a quick tip if your needing a NIE Number in Marbella... I was very happy with my self, read all the websites about getting your own NIE Number in

Mar 26, 19 02:09 PM

I am an enthusiastic and experienced teacher. I taught Biology/Science/Maths in Ireland from 2005 and gained my PGCE in University College Dublin in 2012.