Academia de Idiomas Aguilar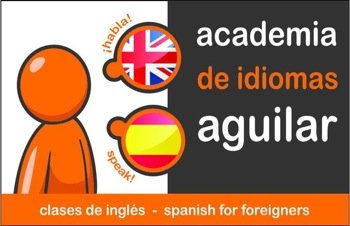 share this page with a friend
Academia de Idiomas Aguilar is a language school in San Pedro de Alcantara offering courses in Spanish and English in a friendly setting. The academy is located only 5 minutes from Puerto Banus. The professors at Academia de Idiomoas Aguilar are certified and professional and create a fun atmosphere to learn either Spanish or English. Group Spanish classes are offered in the mornings. Private classes available.
PLEASE NOTE:
Due to inactivity this page has not been updated and the information listed here may not be accurate. 
Please feel free to leave comments below to reactivate this page. 
Thank you,
The MarbellaFamilyFun Team
Have you been here? Please send us your evaluation and grade. We would love to hear from your family!

Academia de idiomas aguilar
CONTact information
Telephone: +34 639 14 04 64 

Address: Plaza del Mercado in front of the municipal market. No number, just look for the sign Academia de Idiomas Aguilar.
Price: English in groups 3 hours per week = €50 per month; Spanish in groups three days a week for 2 hours each session = €120 per month (option for more or fewer hours). Private classes in English and Spanish €15 per hour.
E-mail: academia.aguilar@hotmail.com
Facebook page: Academia de Idiomas Aguilar
MarbellaFamilyFun grade: 10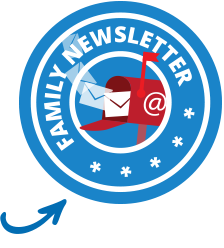 Spanish Class at ACADEMIA DE IDIOMAS AGUILAR evaluations
---
Mom's evaluation: I spent nearly a year learning Spanish with Caty and Encarni from the Academia de Idiomas Aguilar. I came to Spain with two words in Spanish and after 6 months I could speak conversational Spanish. After a break from the classes and homework I set out to make Spanish friends and practice with what I know. I later returned to Caty for private classes as I had advanced quickly and found it more beneficial than group classes.

Caty and Encarni have always been professional yet relaxed and fun, which made the classes so enjoyable. I always looked forward to going to class to interact with them and the other students. I would receive homework and was pretty dedicated to do it and come to class prepared.

I was never made to buy books or invest heavily in materials. They always made photocopies for us which were included in the price. I thought the materials they used were very useful and beneficial to my learning. We would not only use worksheets, but also listen to CDs of other Spanish speakers, and even meet outside of class hours for an "intercambio" or exchange so we could practice our Spanish on other Spanish speakers and help them with their English.

The best thing about the classes are that the price is reasonable and very competitive to other language schools. The professors at this language school are highly qualified, professional, experienced, fun, kind, made me feel very comfortable and welcome, and have been teaching language for a very long time. I highly recommend taking classes at this language school. You won´t be sorry. Grade: 10
---
Ivana´s family (Slovakia) grade: 10
---
Mom: I took Spanish lessons during the summer. It took only one month since I was in Spain, but I can say I was very happy. My teacher was Caty and I think I was lucky that I met her. We went through quite a lot (as I have had some knowledge of Spanish should) and so we had a little grammar, speaking and we have a good time.

Lessons have been creative, I wasnt bored, the price was very convenient and I can say that to me Caty brings flavor to work on myself. This language school, I can only recommend, because it gave me a lot and I hope that I will see Caty soon. When in doubt, go for it, you will not regret it! Grade: 10
---
Back to top
Write your own review about Academia de Idiomas Aguilar
Return to the Marbella schools