Events & Attractions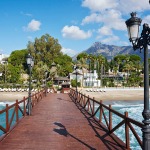 Costa del Sol Facebook Photo Contest - March 2016 - Love photography and want to make more than 250,000 impressions with your Costa del Sol snapshot? Enter this contest for prizes AND the chance to reach thousands with your candid image. read more…
Muiscal Documentary - 19 March - Indulge yourself with Wagner's Dream, a unique and engaging musical documentary film by Susan Froemke. read more…
St Patrick's Day Festivities - 19-20 March - Become Irish for the weekend and celebrate St Patrick's Day in true style with a Guinness, Irish music, gastronomic specialties and lots of dancing leprechauns read more…
Wine & Cheese Festival in Marbella - 19-20 March - Here's your chance to taste an array of fantastic wines of many regions in Spain and many different grapes all paired with Artisan Cheeses. Port & Stilton is a Classic, but what about Sauvignon Blanc and Goats Cheese or Rioja and . . . ? read more…
Semana Santa - 20-27 March- Throughout the week you'll be delighted to find daily events and processions where ancient thrones are carried through the city streets by the local brotherhood. Find out the schedule of where and what is happening during this week. read more…
German and English Easter Fun - 21-25 March - Find the Easter eggs in German (Finde die Ostermeier) with the junior Language club in San Pedro for kids age 5-12. read more…
Easter Holidays - 21 March - 3 April - Make sure your kids have the best Easter Holidays while making new friends. Here's the complete guide to Easter Holiday Clubs & Camps on the Costa del Sol. read more…
Easter Multisports Camp - 21 March - 8 April - This camp offers of loads options for kids of all ages including tennis, football, trampolining, zip-lining, arts and crafts and more. read more…
Discover a World of Wine in Marbella - 23 March - Learn something new about wines with a professional Sommelier or a guest winemaker who has been selected to present their fine selection. read more…
Easter on Ice - 26 March - Marbella's only ice-skating party will be at Happy Days Costa del Sol in San Pedro with kids meal deals, ice cream and music compliments of Lick FM Marbella. read more…
Classical Guitar Concert - 26 March - Take a trip down to the beautiful port of Sotogrande and enjoy a night with Thiebaut Garcia playing his Guitar. read more…
Marbella Workshop: Contributism - 05 April - Michael Tellinger, an author of four books, scientist and explorer, who has become a real-life Indiana Jones, making ground-breaking discoveries about advanced vanished civilizations at the southern tip of Africa. read more…
Stuff Parents Want to Know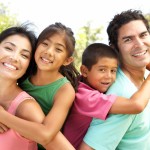 Family Recommended Nurseries in Marbella - Looking for the perfect place to leave your children with experienced professionals that speak English, Spanish and Russian? read more...

Discover your Hidden Talent - In order to know what you are really good at, some recommend getting out of your 'comfort zone'. Find out where you can learn to be a movie director or even a Michelin star chef right here on the Costa. read more...

Indulge yourself with a Spa Treatment in Marbella - Make the most of the holidays! Enrol the kids at a local camp and take a time out for yourself for once. Check out the recommended wellness and spa centres close to you. read more...

Vaccinations for Pets - Make sure your family friend is properly immunised. There are numerous professionals who can help you make sure your pet is well cared for on the Costa del Sol. read more…

Looking for a great Paediatrician or Doctor? - Wondering about the kids vaccination schedule? Or perhaps you simply want to see what other parents are saying about their medical professionals on the Costa del Sol. read more…

Keep Fit & Healthy - Here's a complete guide to local gyms and fitness studios as well as top locations where you can find healthy products on the Costa del Sol. read more…

Don't pay more than you have to for a rental car. - MarbellaFamilyFun.com has a quick and easy comparison tool to help you find the absolute best rental car offer on the Costa del Sol. You'll be surprised at how low the prices are. read more…

Book Hotels for the Holidays - anywhere in the world! - Before you pay too much, check out our price comparison tool to make sure you're getting the best deal possible. read more…

The best Kids Clubs on the Costa del Sol - The sun in Spain is shinning brightly and summer is just around the corner. If you haven't made plans for the kids' summer programme, here's a load of options for you to consider. read more…
Life in Marbella and the Costa del Sol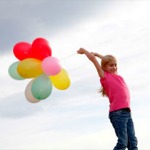 International Television, Sports and Movies has never been easier on the Coast. - Check out the wide selection of channels, sports programmes and movies you can get on the Costa del Sol without a satellite or complicated installation. It's fast, easy and reliable and, best of all, they've got an easy to read guide to show you exactly the programmes and movies you'll received. read more...

Looking for a new place to grab a bite but not sure which to try? - The Bishlin Guide includes real restaurant reviews where you can find an unbiased perspective on family-friendly restaurants all over the Costa del Sol. read more...

Not sure if your family insurance plan will really cover you here? - Check out our family recommended insurance providers here on the Costa del Sol. They are all multilingual and offer a wide variety of coverage for all ages. Some offer comprehensive medical and dental care with a guarantee that your coverage will never be cancelled. read more...

Classical Music Performances & Events on the Costa del Sol - Get the full schedule, times and locations for world class musical performances and events playing on the Costa del Sol, right here. A great way to share an outstanding classical experience with the family. read more...

English Language Movie Listing - Find out about how a glamorous woman returns to her small town in rural Australia. With her sewing machine and haute couture style, she transforms the women and exacts sweet revenge on those who ever did her wrong. read more…
Questions & Answers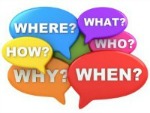 Marbella Questions and Answers Forum - Is where you can get answers to questions you have on Marbella and the Costa del Sol. See what others are asking, below and click the link to see the answers. To post a question or answer one of the queries below, see our full list of Questions & Answers. - click here

Any Nordic walking groups near Marbella? - If you have a recommendation or simply want to see what others are saying. - click here

Recommended lunch delivery service in Marbella? - If you have a recommendation or simply want to see what others are saying. - click here
Job Board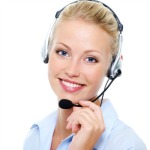 Job Board - To post a job listing or to see our full list of available positions in Marbella. – click here

WANTED: Danish Telesales Reps - click here

WANTED: Nanny & Housekeeper - click here

WANTED: French Speaking Secretary - click here

WANTED: Assistant Secretary - click here

WANTED: Web Developer - click here

WANTED: Telesales Reps for a Real Estate company. - click here

WANTED: Marketing experts for a Global Health Brand in Marbella- click here

WANTED: House Sitters - Here's a solution that offers amazing opportunities for those willing to do a little bit of work for a lot of reward! A great solution for vacation home owners as well. read more...
---
Does your business need a BOOST?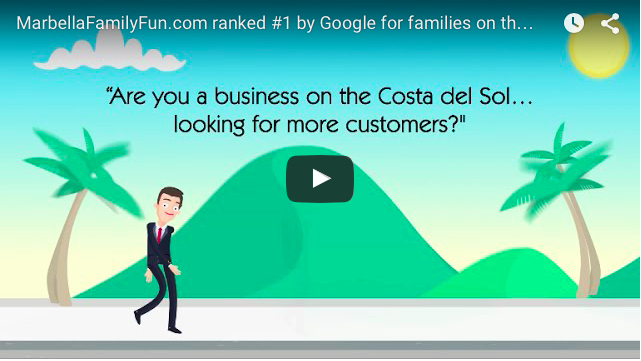 If you're looking for a way to reach international families in Marbella, Google now ranks MarbellaFamilyFun.com as the #1 portal on the Costa del Sol!

Looking for new customers on the Costa del Sol? - Do you - or someone you know - have a business in the area but just can't seem to find a way to connect with new customers? Check out this short video for some great tips. short video...

We offer you an interactive platform to reach families and hear their direct feedback on your business. Before you spend a lot of money on advertising that may never reach your customers, find out how MarbellaFamilyFun.com can help you reach the people who can benefit from your products or services.

We offer a variety of packages to choose from to list and promote qualified businesses, services and events. Contact us if you would like to meet up with one of our representatives or have any questions: +34 671 450 434.
Nothing is more powerful than "Word of Mouth"
Please tell your friends and family about our Marbella Family Newsletter, and don't forget to follow us on Facebook and Twitter.

See you next week!