St Georges School
share this page with a friend
St Georges School offers international bilingual education for children two to eight. You attend St. Georges? Please send us your evaluation and grade. We would love to hear from your family!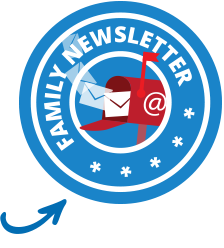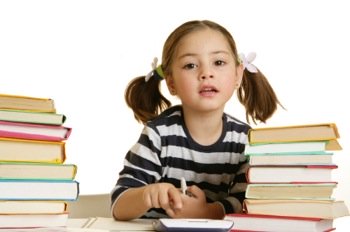 St Georges school has a fine reputation and follows the British curriculum with two obligatory elements in Spanish. Located inside a villa in the quiet neighborhood Cortijo Blanco, the school has a friendly atmosphere, gated pool, home cooking, and is perfect for small children.
Address: Urbanizacion Cortijo Blanco, calle Pablo Picasso, 10 San Pedro Alcantara
Tel: +34 952 786 606
Email: stgeorgesmarbella@yahoo.es


Alice's family
---
Alice: Fui una de las primeras alumnas cuando abrieron el colegio.

Ahora tengo 18 años, y sigo pensando que es el colegio mas fantastico en el que he estado. Me acuerdo todavia de todos los profesores, y tengo recuerdos preciosos con mis amigos que siguen siendo los mismos hoy en dia.

Hace poco fui a visitar el colegio y se me subieron las lagrimas a los ojos de lo emocionada y por todos esos recuerdos. Las clases de piscina, el ballet, todos los pequeños musicales y los magnificos espectaculos, todas esas actividades. Las cocineras, Mr.Mardlin, María José, M.Haukins.. y todos los demas.

Queria dar las gracias a St Georges School para los mejores momentos de mi infancia, la mejor educación, lo familiar y la alegria que hay en este colegio.
---
Translation: I was one of the students when the school opened.

Now I am 18 years old and I still think that this was the best school I have ever been to. I still remember all the teachers, and I have wonderful memories of my friends, who are still the same to this day.

I recently went to visit the school and I had tears in my eyes from the emotion and all the memories. The swimming classes, ballet, all the little musicals and the magnificent shows, all of these activities. The cooks, Mr. Mardlin, María José, M. Haukins..and everyone else.

I would like to say thank you to St. Georges school for all the best moments of my childhood, the best education, the friendliness and happiness that is in this school.
---

Kristina's family (Switzerland) grade: 8.0
---
Mom: I had children who were in classes Kindergarten through year 2 at St Georges School and we left in 2006 because of a move. Our experience was that St. George's is a very family oriented school with excellent teachers and a very strong curriculum. Andy Mardlin is the best teacher my children have ever had and has chosen his profession as a teacher well. The only drawback with the school is that it ends at year 4 and the options for changing your children to another school are difficult with waiting lists at the other Marbella international schools. Grade: 8.0
---

Kristi's family (Marbella) grade: 10
---
Girl (11 yrs): Loved St Georges School. Started at 2 and loved school ever since thanks to excellent beginnings. Maria Jose is magical, the children are held to high standards and the care is excellent. Good home-style cooking as well. Grade: 10
---
Mom: As above. Grade: 10

---
Back to top of St Georges School