skydive spain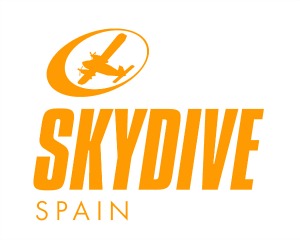 share this page with a friend
Skydive Spain is located just 20 minutes west of Seville, only 2.5 hours from Marbella. They give you the best experience, whether on holiday fun jumping, here to take an AFF course, experience a Tandem Skydive, participate in Team Training or take part in one of Skydive Spain's events.
They have the highest permitted flying altitude in Europe of 15.000 ft!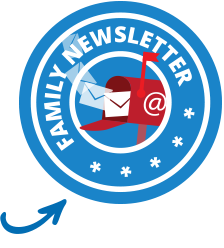 skydive spain services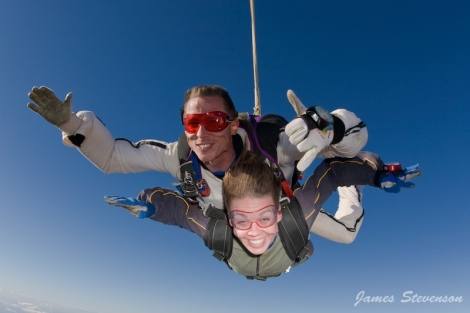 Tandem Skydive: This is a great choice if you want to discover the fascination of free-fall without having any previous experience. You will enjoy terminal velocity at around 130 mph on your first jump for up to a minute which can only be achieved from 15.000 feet.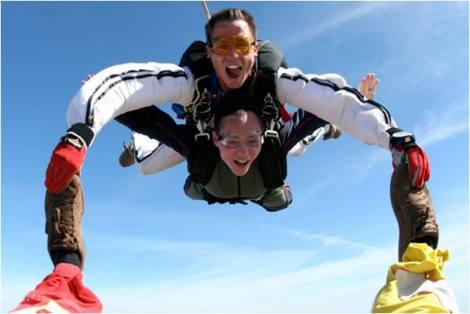 Record your jump on DVD and Photos: Let your first jump be filmed and memorialise your experience. You will never be able to repeat the feelings of your "first jump", the experience, the adrenaline, the peaceful feeling and the freedom, but you can share it with family and friends and re-live it as many times as you want.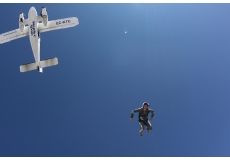 Skydiving courses: They  will arrange everything you need to organize a day that you will never forget. Whether it to be just for the one-off experience, raising money for a good cause, progression to a qualified skydiver or just for a personal challenge.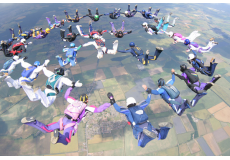 Experienced skydivers: Seville has become a very popular destination for frequent flyers. They have great services on site and  beautiful scenery. Not to mention good weather all year round and the highest altitude in Europe. They also offer Freefly, Canopy Piloting and Wingsuits.
Skydive spain q&a
What if I am afraid of heights?

This is a very commonly asked question. Many people who have come along to skydive have believed they have a fear of heights. We all have a natural awareness that heights can be dangerous and this can easily be confused with a phobia. If you really had an intense fear of heights it is very unlikely you would be thinking of doing a skydive! If you have no fear of flying it is unlikely you will have a problem. Unlike standing at the top of a ladder or looking over a tall building you will have no real comprehension of how high you are, due to no reference.
What happens if the parachute does not open?
The simple answer is that all skydivers carry a main and a reserve parachute. If the main parachute fails to open the reserve would be used. During your tandem skydive this procedure will be done by your Instructor. In addition to the two canopies there is an automatic device known as an Automatic Activation Device (AAD), which would open the reserve parachute if the instructor were unable to do so.
I wear glasses and/or contact lenses, will this be a problem?
There is no problem! Goggles are worn by all skydivers and these will keep your spectacles or contact lenses protected and firmly in place.
Pages related to skydive spain