Santa Claus at La Canada Marbella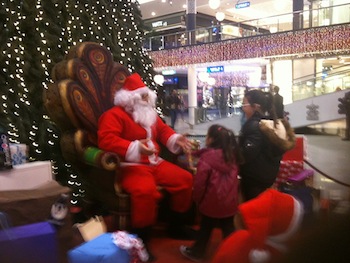 Santa at La Cañada
FOR UPDATED CONTENT ON THIS TOPIC,CLICK HERE.
Santa Claus is visiting
La Canada
Marbella shopping center during the holidays.
You can visit him everyday under the huge Christmas tree set up in the second phase of the shopping mall, next to H&M and Zara. He sits in his huge chair surrounded by gifts until December 26th on:
Weekdays from 4:00pm to 9:00pm
Saturdays and Sundays from 11:00am to 3:00pm and then from 4:00pm to 9:00pm.
After Santa leaves, the kids can visit the
Three Kings
, who will be taking his place at the same venue at the same hours until January 5th.
For more information on holiday events taking place in Marbella, see the
Marbella Town Hall schedule of events
, the
Christmas and New Years Events
page or our own
Calendar of Events
.