Public Bilingual Secondary School - San Pedro
by MarbellaFamilyFun
(Marbella, Spain)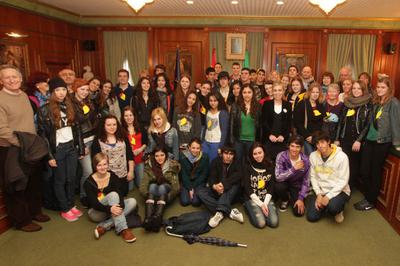 Public Bilingual Secondary School - San Pedro
I.E.S Vega de Mar is a bilingual secondary school for children between the age of 12 and 16 located in San Pedro de Alcantara.


There are 25 class rooms, 3 different laboratories, a music room, I.T room and multimedia room. The school has it's own library and cafeteria, a conference room and examination room. There is also a large gym and 2 sport facilities.
The main language is Spanish with some lectures taught in English. Below you have a list of the main subjects they cover but must contact the school directly to learn more.
· Plastic and Visual
· Philosophy - Greek - Religion
· Spanish Language and Literature
· Physical education
· Music
· English and French
· Physics and chemistry
· Biology
· Geography and history
· Mathematics - Computer
· Technology
CONTACT
Location:
Calle Finca La Granja, s/n, 29670 Marbella, Málaga
Web:
www.vegademar.com
Tel:
+34 951 27 05 09