| | |
| --- | --- |
| PROMAS BUILDINg | |
share this page with a friend
ProMas Building is a recommended construction company in Marbella with over 20 years of experience. They also offer both interior and exterior design, providing guidance and assistance with help from their top architects and designers.
They also offer you the ability to first visualise your dreams on a 3D computer model, enabling you to better understand the full impact of the project to achieve the optimum final outcome.

promas building services
Complete Renovations: They will take of any project whether it is an old property that needs refurbishment or a new property that needs remodelling. Their team of professionals aims to exceed client expectations in every project while assuring that the project remains on time and within the agreed upon budget.
Outdoor Spaces: Families spend a lot of time outside whilst living in Marbella. ProMas can provide you with solutions that take your property's unique attributes into consideration. Many are surprised at how they've literally transformed outside areas into favourite chill out zones with a covered terraces, BBQs, and outdoor fireplaces.
Swimming Pools: Swimming pool are a great complement to any household in Marbella.  Pools can be designed in so many different depths, colours, shapes and sizes. ProMas offers expertise in this regard, as well as a long list of accessories like massage areas, jacuzzis, water heaters, and water current pumps. They will also advise you on filtration and pump systems to suit your needs and maintain a clean and healthy pool.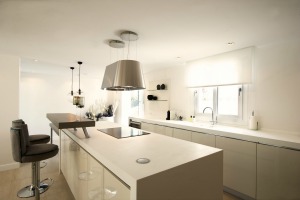 Kitchens: Kitchens are the hub of the home and this is where the magic happens. Every party seems to wind up in the kitchen! ProMas can create the perfect kitchen just for you.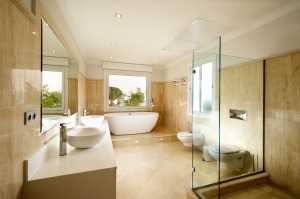 Bathrooms: Are an important valuation factor in any home. This company will also make sure you have the best technology systems in place as well as lighting which makes all the difference, to suit your taste and budget.

ProMas Building professionals have over 20 years in the industry and a great amount of experience in renovations, extensions, plastering, plumbing, electricity, carpentry, decking, painting, swimming pools, kitchens, tiling and much more.
ProMas covers the areas from Málaga to Estepona, on the coast and inland, and provide free estimates. If you are looking to contract builders in Marbella for projects across the Costa del Sol, contact them today to find out how they can help you.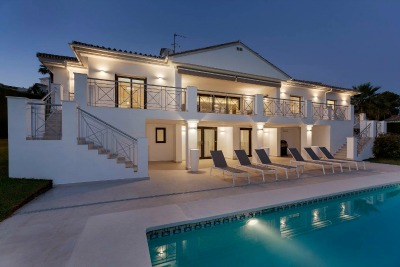 Related links to promas building marbella