| | |
| --- | --- |
| Costa del Sol Pool Maintenance Company | |
share this page with a friend

Costa del Sol Pool Maintenance Company is English-owned and operated, providing Costa del Sol families with high-quality pool services and solutions. The company has been been supporting families here since 1994 and offers a variety of flexible and surprisingly affordable maintenance contracts - or one off clean ups - from €60. Owner, Bob Pearson, personally ensures high quality service from Marbella to Sotogrande. 
What differentiates this pool maintenance company from others is Bob's personal attention to detail, knowledge of the most effective and efficient pool cleaning systems and the company's strong track record supporting families on the Costa del Sol. If you're looking for a reliable pool maintenance organisation who will give you clear, practical solutions at reasonable prices, then Costa del Sol Pool Maintenance is a company you should consider today.
Ecologically Safe Pool Cleaning for Your Family
There are an increasing number of people that simply don't enjoy swimming in chlorine or are alergic to its aggressive qualities. This is particularly true for young children or anyone with asthma or respiratory problems. For this reason, many pool owners are moving to Ultra Violet lamps - rather than chlorine - to keep their pools crystal clean without the unknown effects of chemicals. 
Ultra Violet lamps reduce the need for chlorine by a staggering 70%. So before you consider another 'state of the art ' system for sanitizing and disinfecting swimming pool water, make sure you aren't being taken for a ride. Many are overly expensive and inefficient.
So why consider Ultra Violet Lamps to sanitise your pool?

Firstly, if you don't want your family and friends swimming around in a pool full of chemicals and their damaging by-products, then a UV lamp unit is a very interesting alternative.
Secondly if you wish to reduce your carbon footprint and repect the environment you live in then UV makes perfect sense.
Ultra Violet lamps for keeping pool clear, healthy, appetizing and ecologically friendly is very reasonably priced and cost effective over an incredibly short time period.
Perhaps most importantly, though, is the drastic reduction in chlorine use. UV lamps make it possible to cut down chlorine by 75-85 %.
The Professional, English-Speaking Pool Maintenance Company
| | |
| --- | --- |
| | Maintenance: whether you are looking for a one-off cleanup for your pool or a long-term maintenance contract, Costa del Sol Pool Maintenance Company offers effective service that is reasonably priced and highly recommended by other families on the Coast. |
| | Eco-Friendly Cleaning Systems: are not only better for your family's health, they are also surprisingly affordable and pay for themselves over a short period of time because you aren't bound to expensive chemical agents containing questionable elements. |
| | Tiling & Renovation: work are a speciality of Costa del Sol Pool Maintenance. Whether you have a small jacuzzi or a 500,000 liter mega-pool, find out how the company can refresh your pool into a design that you will love an enjoy for years to come. |
| | Complete Installations: don't have to be a nightmare. Costa del Sol Pool Maintenance has been doing business for more than 20 years on the Coast and has deep knowledge of the most effective solutions for your specific needs. |
| | Pool Covers: are a great way to keep the heat in, reduce operating costs and make sure your pool area is completely safe - particularly for families with young children. Manual and automatic systems are available to make the workload as easy as touching a button. |
| | Decking: can make all the difference in turning a bland pool area into something special. By combining different materials, Costa del Sol Pool Maintenance Company can revitalise your outdoor area in ways you may not have dreamed possible. |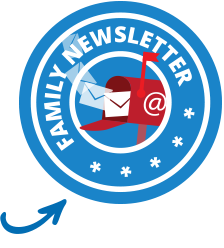 Other Services Offered by Costa del Sol Pool Maintenance
LEAK DETECTION: We are specialists in carrying out pressure testing of pipe-work and use state of the art sonic testing to locate a leak in your pool. This saves time, money and effort in digging up your garden and avoids wasting lots of valuable water!
UNDERWATER POOL LIGHTING: LED lighting consumes 80% less energy and last up to 100,000 hours. This is the equivalent to a staggering 54 years if you have your lights on for 5 hours per night. Costa del Sol Pool Maintenance offers surprisingly affordable lighting solutions to beautify your pool.
POOL HEATING SOLUTIONS: Electric heat pumps, suited for year–round use of your pool or solar power, suited to extend the season in Spring and Autumn. With either method you will need a solar cover and Costa del Sol Pool Maintenance offers a variety of solutions for you.
POOL REVITALISATION: An old and tired looking pool can be brought back to life by grouting it, putting new cement in between the tiles. The first job is to empty the pool! Next the pool is acid washed, then power washed to make it shine like a brand-new pool.
SUMMER POOL PREPARATION: When you live in Northern Europe it's difficult to imagine the incrediblely good climate in Southern Spain. Depending on your pool, summer preparation could include a complete reform, refurbishment , grouting, changing filter sand, or your pump repaired.
CONTACT

Tel: +34 627 350 348
Related pages to Costa del Sol Pool Maintenance Company