| | |
| --- | --- |
| peluqueria pabletes marbella | |
UPDATE Unfortunately Pablete's is closed. For more information about hair dressing and hair salons please visit Hair Salons in Marbella and the Costa del Sol 
share this page with a friend
Peluqueria Pablete's is a new concept of hair salon designed specifically for children 0 -14 years of age. Younger kids at this unique salon will have plenty of toys, games and reading books to keep them entertained while tweens enjoy trendy fashion magazines and craft kits to kill time.
PABLETE'S KIDS AND TWEENS HAIR SALON IN MARBELLA 
Pablete's Marbella is a welcoming, colourful and friendly salon that provides a stress free environment for both kids and parents.
Getting a haircut at Pablete's is a fun adventure. All 0-14 years old will enjoy getting their hair done. 

WARNING! Some kids may not want to leave!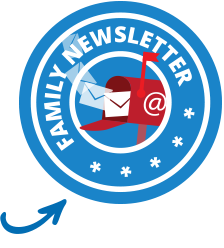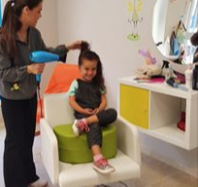 Haircuts & Styling:  Kids nowadays have no time to spare from playing to get a haircut; some don't like sitting still for too long, others fear scissors and some just love getting hair massages and trying new hairstyles. They welcome and care for them all.
All haircuts include wash, cut, blow-dry, with award winning haircare products from ICON.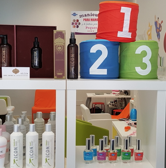 Products:  Pablete's uses ICON - a leading brand for haircare products - to deliver only the best for kids. ICON products have all the right ingredients to be gentle on your child's hair and skin whilst cleaning and moisturizing their hair. 
They provide nit prevention and treatment to promote soft and silky hair.  Pablete's also features its own fragrance line.
Manicures: Girls all ages enjoy a bit of pampering just like Mum! Who does not fancy a manicure and hand massage? Pablete's offers trendy colours and treatments, OPI top quality products. Pablete's trusts OPI nail polishes and treatments for all ladies to enjoy. 
Birthdays: The salon is also a great venue for parties where kids can enjoy an unforgettable birthday celebration with their dearest friends. 
Glamour birthday parties for girls with special hair styles, make-up sessions  and fancy manicures. 
For boys, funky hair styles, temporary tattoos as well as quiz and action games. 
And for the little ones, face painting, crafts and games. 
If you want an even more spectacular event they offer customised party themes including superheroes, cartoons or favourite princesses - you name it.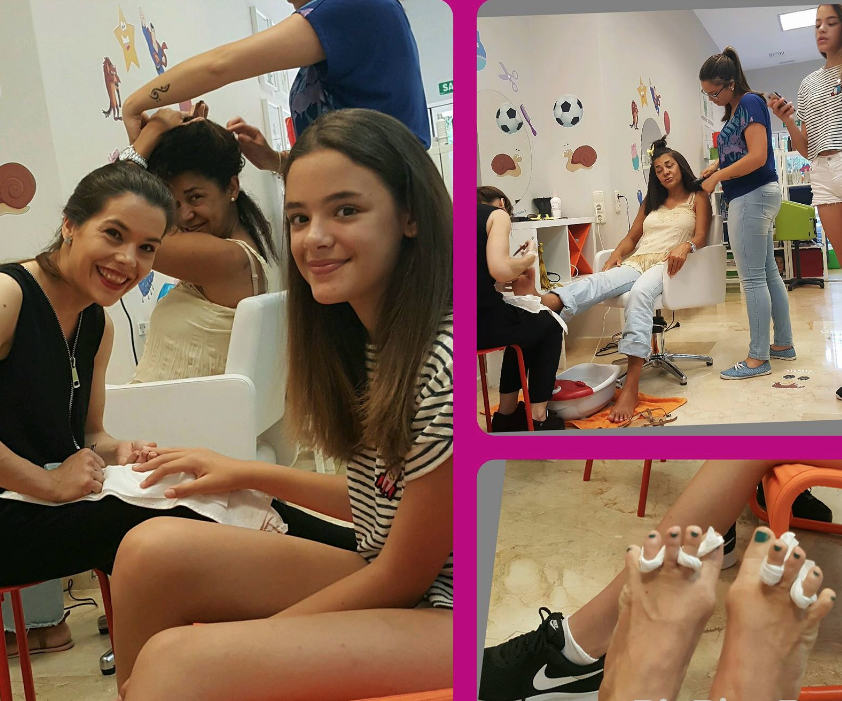 Workshops: Peluqueria Pablete's welcomes afternoons of beauty workshops for the girls. These are super popular new sessions of manicure and nail art fun. Of course it includes hairdressing lessons, learning to care for your hair and creating fun hair do's like braids, every little girl loves to play hairdressers and now they can.
Peluqueria Pablete's is a growing franchise based in Madrid. At Pablete's Marbella, local founder and owner Paulina aims to provide kids with a different hair experience in a relaxed ambience and a bright atmosphere that is filled with positive distractions. Their best reward is putting smiles on faces and that parents leave feeling their child is well cared for. 
So when the question comes to where take your kid for a haircut, the answer is straight forward "Pablete's Marbella".
Appointments allow them to allocate more effectively the time to each client, but don't worry, they will always do their best to accommodate walk-in guests.
have feedback or a question about pabletes?
Related links peluqueria PAbLEtes marbella