ORGANIC GARDENING IN YOUR GARDEN / HUERTO ECOLOGICO EN TU JARDIN
by Esperanza
(Marbella)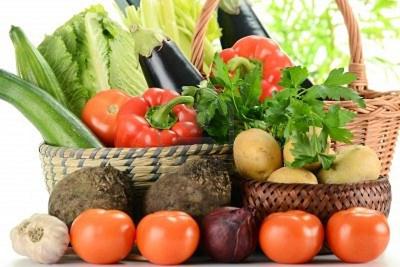 YOU FEED YOUR MEDICINE


I OFFER YOU THE OPPORTUNITY TO GROW YOUR OWN FOOD AND BIOLOGICAL AT HOME TO ENJOY A HEALTHY FOOD AND 100 % ORGANIC .
EXPERIENCE GROWING HEALTHY FOOD AND UNDERSTAND THE WEAR AT YOUR SERVICE , WITH THE KNOWLEDGE OF LANDSCAPING TO REMAIN IN THEIR GARDEN BUILT .
Hire and your health insurance without leaving home.
includes
1. Preparing the ground
Two . Wrought special organic farming
Three . Naturally organic fertilizer
April . Installing automatic watering system
May . Programmer automatic irrigation (drip )
6. Planting seeds and plants 100 % organic
. 7 Floors ; vegetables, fruit and aromatic organic from our choice
Growing BRONZE ---- 6 m2 ( 2x3m ) / / 20 organic plants to choose
Growing SILVER ---- 15 m2 ( 3x5m ) / / 40 organic plants to choose
Growing GOLD ---- 40 m2 ( 5x8m ) / / 100 to choose organic plants
MAINTENANCE
Our maintenance service will provide one , always active and healthy chemical free orchard.
At each time of year and rotate your crop replant giving new seasonal foods in each climatic cycle .
includes:
1. Ecological pest control
Two . Natural Insecticides
Three . Verification and irrigation control
April . Oxygenate and fertilize the soil
May . Wrought
6. All subsequent plantings , seasonal plants and seeds INCLUDED
7. Supervisiones weekly
------------------
Little good we have abundant food , but bring us health and even contribute to sick.
Both in taste and nutritional value , there is no comparison between the products of conventional agriculture - chemical - ecological and family garden.
MY goal is that health reaches your table
QUE TU ALIMENTO SEA TU MEDICINA
TE OFREZCO LA OPORTUNIDAD DE PODER CULTIVAR TUS PROPIOS ALIMENTOS BIOLOGICOS EN TU CASA Y PODER DISFRUTAR DE UNA ALIMENTACIÓN SANA Y 100% ORGANICA.
LA EXPERIENCIA EN CULTIVAR Y ENTENDER LA ALIMENTACION SALUDABLE LA PONGO A SU SERVICIO, JUNTO CON EL CONOCIMIENTO DE PAISAJISMO PARA QUE QUEDE INTEGRADO EN SU JARDIN.
Contrata ya tu seguro de salud y sin moverte de casa.
Incluye
1. Preparación de la tierra
2. Labrado especial cultivo ecológico
3. Abono natural orgánico
4. Instalación sistema de riego automático
5. Programador de riego automático (goteo)
6. Plantación de semillas y plantas 100% ecológicas
7. Plantas; verduras, frutas y aromáticas orgánicas de nuestra selección
Cultivo BRONCE ---- 6 m2 (2x3m) // 20 plantas orgánicas a elegir
Cultivo PLATA ---- 15 m2 (3x5m) // 40 plantas orgánicas a elegir
Cultivo ORO ---- 40 m2 (5x8m) // 100 plantas orgánicas a elegir
MANTENIMIENTO
Nuestro servicio de mantenimiento le proporcionara un huerto sano, siempre activo y libre de químicos.
En cada época del año se replantara y rotara su cultivo dando nuevos alimentos de temporada en cada ciclo climático.
Incluye:
1. Control de plagas ecológico
2. Insecticidas naturales
3. Verificación y control de riego
4. Oxigenar y abonar la tierra
5. Labrado
6. Todas las posteriores siembras, plantas y semillas de temporada INCLUIDO
7. Supervisiones semanales
------------------
De poco nos sirve disponer de abundantes alimentos, si no nos aportan salud o incluso contribuyen a enfermarnos.
Tanto en sabor como en calidad nutritiva, no hay comparación entre los productos de la agricultura convencional –química- y los del huerto familiar ecológico.
MI objetivo es que la salud llegue a tu mesa