The Music House San Pedro
share this page with a friend
The Music House San Pedro offers a fun brand new approach to learning music. Located in San Pedro just 5 minutes from Puerto Banus. You were there? Please send us your evaluation and grade. We would love to hear from your family!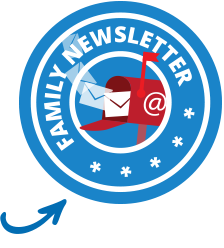 Children of all levels from the age of four are able to participate in classes in piano, violin, cello, clarinet, saxophone, flute, guitar, bass, drums and vocals. Patient and enthusiastic teachers focus on a practical and fun way of learning centered on instrumental performance and group playing all based on the fundamentals of the Yamaha Music School. Instruments are available for use on site. The Music House San Pedro has four sound-proof rooms equipped with the latest technology, computers, over 12 keyboards, electric guitars, electric drums as well as an assortment of percussion instruments. This music academy is created and run by Juan de la Olivia, licensed Cum Laude from Berklee College of Music (Boston, USA), graduate professor in percussion, professional musician with a wealth of experience in teaching. Juan was a professor for five years at the New England Conservatory in Boston.

Location: Edif.San Pedro del Mar 12, Nueva Alcantara, San Pedro de Alcantara. On opposite side of building from Da Bruno´s restaurant.
Tel: +34 627 075 000
Email: info@themusichouse.es
Website: www.themusichouse.es/
Summer school program in San Pedro.


MarbellaFamilyFun grade: 9.0
---
Son's evaluation: Grade:
---
Daughter's evaluation: Grade:
---
Mom's evaluation: It´s a bit early for me to evaluate the Music House San Pedro as my kids have only been to one class, but I am already impressed. We´ve had several attempts at guitar classes in Marbella and they´ve all been unsuccessful. Mostly because the teachers weren´t very engaging. After the first class at the Music House my kids came out of the room beaming and with huge smiles.

The teacher seemed very nice. In their first class he taught the kids the first chords of "Smoke on the Water" by Deep Purple and talked to the kids about Jimi Hendrix, playing some of his songs. How cool is that for a first lesson? The teacher just knew kids would get excited by rock songs instead of some boring chords that they don´t even know.

The teacher says it´s important to listen to the music and become familiar with the song before they learn it. So he played a bit of original tracks from some of the most popular artists in rock guitar. I´ll post another evaluation about this place in a few months´ time, but we were all so excited about the class I couldn´t wait to mention it.
---
Well, now after six months of guitar classes, my son decided to quit. I don´t necessarily think it is due to the teachers. I still think they are good and did their best to keep my son´s interest up. They were very accommodating to find new techniques and schedule changes.

After several months of classical guitar we switched to the electric guitar after we saw my son´s interest start to wane. This kept him going for another few months, but in the end we couldn´t get him to go to any more classes. My son was advancing quite quickly and we even changed to private classes, but this didn´t help much either.

What I think happened was that my son realized that it takes work to learn to play an instrument and you need to learn the notes, just like a language. Once he had to start learning the notes his interest took a nosedive. After the honeymoon period wore off my son just decided that it wasn´t worth the effort.

I am still trying to convince my son to go back to The Music House San Pedro, or anywhere else for that matter...even pick up a different instrument, but he needs to find some other inspiration. Grade: 9.0
---
Dad's evaluation: Grade:
---
Back to top of The Music House San Pedro
Apr 06, 19 08:07 AM

The Marbella Football Academy - a high-performance Football Camp in Marbella enabling kids from 4 to 16 years of age to develop and excel in football.

Mar 26, 19 02:11 PM

Just a quick tip if your needing a NIE Number in Marbella... I was very happy with my self, read all the websites about getting your own NIE Number in

Mar 26, 19 02:09 PM

I am an enthusiastic and experienced teacher. I taught Biology/Science/Maths in Ireland from 2005 and gained my PGCE in University College Dublin in 2012.