MarbellaNow: Programme #90 - 09 September 2016
by Nicole King
(Marbella, Spain)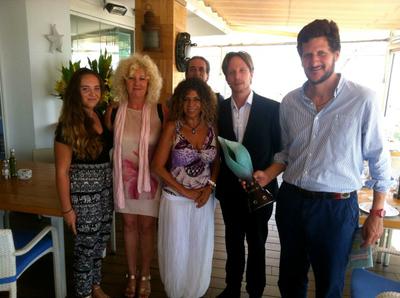 MarbellaNOW
This week on MarbellaNOW Nicole hosts a series of interviews and stories including:


• Interview: Rafael Torres, Vice President Real club Maritimo de Marbella.
• Captain of the Marbella team - "Pepequín" Orbaneja winner of this years King's Cup Regatta.
• Meet Jorge Alvare and Alberto Vazquez.
• Meet Llanin Marco and Marco, President of Dog Show last weekend.
• Interview: Vanessa Van Camp, President of the Belgian Business and Community Club of Spain.
• Patrick Grant, solicitor talks about covering wills.
MarbellaNOW
is Produced & Directed by Nicole King – For more information, visit:
MarbellaNOW