MarbellaNow: Programme #89 - 02 September 2016
by Nicole King
(Marbella, Spain)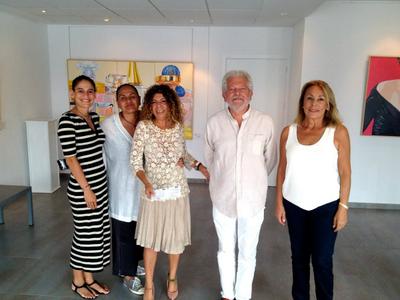 MarbellaNOW
This week on MarbellaNOW Nicole hosts a series of interviews and stories including:


• Interview: Luis Torroba & Elena M Orad presenting- L.E. Art Côtier Pop Art Exhibition
• Meet Sevillian tourist Angel Camacho & son-in-law Xavier eating their way around the market!
• Learn about the most emblematic streets or Marbella: Ricardo Soriano & Prince Alfonso Hoenlohe
• Visit Café Artisan
• Noel Bohorquez, diagnosed with Parkinsons takes a holistic approach to treatments and diet.
• Patrick Grant, solicitor talks about divorce.
• Lily Van Tongeren from Triple A interviewies Caroline Stone from K9
MarbellaNOW
is Produced & Directed by Nicole King – For more information, visit:
MarbellaNOW