Marbella Summer Camp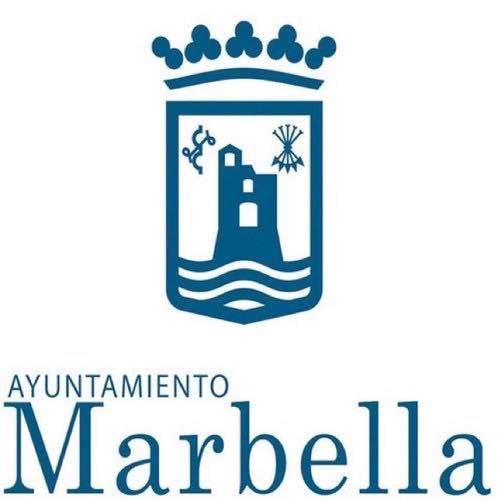 share this page with a friend
Ayuntamiento Sponsored Marbella Summer Camp - By far one of the best values in a Marbella summer camp is the programme offered by the local government called the Delegacion de Deportes. This Spanish language summer day camp holds four sessions Monday through Friday from July to August in two different locations:
The Palacio de los Deportes de San Pedro (also known as the Polideportivo) and the adventure park El Parque (formerly known as Natura Aventura - off the road to Ronda) just 5 minutes from Puerto Banus. 
Fuerte Nagüles - in Sierra Blanca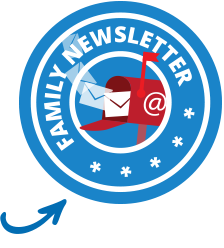 There are two options for these great value camps.
How to Register for this camp
To apply to this Marbella summer camp you'll need to call to reserve a space first then go to the offices either in San Pedro or Nueva Andalucia. Registration from 9:00am to 2:00pm at the Polideportivo Guadaiza. Payment can be made by bank transfer as well. Bring your registration form and bank transfer receipt to La Fundación Deportiva (c/ Caballeros, 25, 1st floor), Oficina de Instalaciones Deportivas (c/ Magallanes) 0r Palacio de Deportes de San Pedro Alcántara. 

Marbella Summer Camp is an ideal way for kids and teens of all ages to experience what the Costa del Sol has to offer while enjoying a new sport, learning a skill or language. For the complete list of options, check out our complete guide to: Marbella Summer Camp
Looking for other types of Summer Camps in and around Marbella? Check out our detailed page on: Camps & Clubs in Marbella. 

Marbella Summer Camp Contact
Address:  Palacio de los Deportes San Pedro
Tel: +34 655 913 030 (15:00-16:00), +34 952 761 185 (delegacion de deportes).
Both numbers are Spanish only
More info: 
Have you gone to this camp? Please send us your evaluation and grade. We would love to hear from your family!
Marbella SUmmer Camp Evaluations
MarbellaFamilyFun grade: 9.0 

Son's evaluation: This Marbella summer camp is very good if you like sports. They play games like dodgeball, football, tag... So it´s really a great sport camp. Once in a while they have treasure hunts, so they put you into three teams and you have to find the clues. They also might have art days which are days where you create stuff. Once when I went there we made a ghost with just a napkin, a ping-pong ball and a few other materials. 
They have a T.V. to watch movies that you bring in. They have a pool there so at the end of everyday (14:00) you go to swim; there is a deeper end for older kids and a not so deep end for younger children. There are kids from 5 years old up to about 14 years old but they´re separated in different groups. 
In the middle of each day there is a snack break and you have to bring your own snack. At break time you´re allowed to bring any electronics that you might have such as Nintendo DS, PSP, ipods... At the end of the year there is a competition with all sorts of games like marathons, who can run the fastest up the stairs, balance challenge and more. 
This is a good Marbella summer camp because you also get to go to the cinema, watch a movie and get a real (not plastic) medal. Just around the corner there is a very good pastry called D´Alicia which has bread, cakes, croissants, chocolate croissants, good breakfast or snack foods and cookies. The bad thing is, is that it starts at 9:00 in the morning so you have to wake up early. Grade: 9.0 
Daughter's evaluation: This Marbella summer camp, or Polideportivo as we call it, is quite fun but I did this camp when I was younger and I didn't know a lot of Spanish then so I didn't understand a lot. At this camp you bring your own lunches. 
At the polideportivo you play indoor games and sometimes you play outdoor games but after a long time we go in the pool because it is a summer camp and so it is in the summer so we get hot. To go in the big pool you have to be a certain age I think at least seven or eight, below that you go in the small pool. If you are old enough to go to the bigger pool if you wanted to you could also go in the small pool. Grade: 8.0
Mom's evaluation: The Marbella kids camps organized by the local government are equivalent to the kinds you find in the US organized by the YMCA. It´s a great place to meet local Spanish children and I find it the best way to get my kids integrated with the locals and learn Spanish at the lowest cost possible. 
This Marbella summer camp is really the best value you can find as they cater to the local population it is subsidized by the government. You only need to look at the list of activities they offer to see how much you get. My kids haven´t been to this particular one called Merlin, but they´ve been to a similar one in San Pedro´s community sport center called the Polideportivo. At first they were reluctant to go as their Spanish wasn´t very good and they didn´t know any children who were going, but by the end of the week they were all smiles and their Spanish had improved significantly. This is a kind of camp that doesn´t have many foreigners about so if you want to submerse your kids in a language and hope they swim, not sink, then this is the camp for you. Grade: 10 
Mom: My kids really liked this summer camp and had a great time. A lot of the kids from our school went in July so all the kids were happy to find each other there. They did all kinds of activities that really entertained my kids. I could definitely recommend this camp, however, I have to warn you though that my kids (as well as all my friends´ kids) all got nits from the helmets they wore when they did the rock climbing and rapelling.
We complained about the nits to the staff and they said they would take care of it, however the kids still got them the weeks they attended after. I would put my kids in this camp again next year, but I would bring my own helmet. Grade: 9.0 
Jenny´s Family (Marbella) grade: 9.0 

Carley´s Family (America) grade: 9.0

Boy (7 yrs): I think it's a really good Marbella summer camp (Fuerte Nagueles) because we get to go swimming and go to Funny Beach. Everyday we have water balloon fights but they always aim at me. I think the lunch is really bad though. There is a cave that we go to and we talk about it. Grade: 10

Anonymous Family grade: 5.0

Girl (9 yrs): I really like this Marbella summer camp because we get to go to Funny Beach. We also swim,dance,do kareoke,go kayaking and play in the playground. My favourite part is going to Funny Beach. In my opinion the lunch is terrible. Although the playground is big and fun it would be the most boring part because weplay in it everyday. Grade: 8.0

Mom: My children stayed here (Fuerte Nagueles) three years ago and it really wasn't a success. The people that run it were smoking in front of the children and the only Spanish they seemed to learn were swear words. My daugher in primary school was put with a much older child for part of her stay and she was a terrible influence. It was basicallly full of rough Andalucian basic children. There are much better summer camps in Spain, particularly Madrid. Grade: 5.0