Marbella Sphereing
share this page with a friend
Marbella sphereing is the perfect activity for the whole family and offers a truly unique and unforgettable experience! Sphereing is also available in Benalmadena 30 minutes from Marbella.
You were there? Please send us your review and grade. We would love to hear from your family!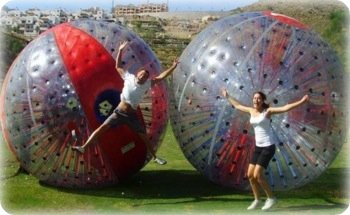 Tired of the usual mix of aqua parks, animal shows and water sports? Then why not try something completely different and ensure that your holiday is more memorable with the SphereMania experience?
Located on an impressive golf course Sphere Mania offers you the chance to glide down a hill at mega speeds of up to 27mph and provides the ultimate adrenaline rush. There are two types of Sphereing available - Harness Sphereing and Aqua Sphereing. There is a strict height requirement: Minimum 1 meter or over for the Aqua Sphere (approximately 7 yrs. old) and 1.4 meters for the Harness Sphere (approx 12yrs old).
Marbella Address: Magna Marbella Golf, Nueva Andalucia. Exit 174, A-7. Calle Calderon de la Barca.
Benalmadena Address: Benalmádena Golf, Ctra. De Arroyo de la Miel, Benalmádena. Exit 222 A-7. Follow signs to Xanit Hospital.
Price: Harness Sphereing - 28€ for adults (14yrs+), 23€ for children. Aqua Sphereing - 1 person 45€, 2 people 56€, 3 people 65€
Hours: Open all year round. Booking essential.
Marbella site tel: +34 611 611 606
Benalmadena site tel: +34 693 509 275
Website: www.spheremaniaespana.com 
MarbellaFamilyFun grade: 
Son's evaluation: Grade: 
Daughter's evaluation: Grade: 
Mom's evaluation: Grade: 
Dad's evaluation: Grade:
Back to top of Marbella Sphereing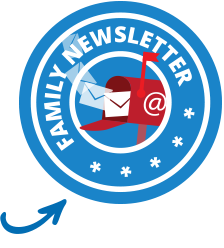 Apr 06, 19 08:07 AM

The Marbella Football Academy - a high-performance Football Camp in Marbella enabling kids from 4 to 16 years of age to develop and excel in football.

Mar 26, 19 02:11 PM

Just a quick tip if your needing a NIE Number in Marbella... I was very happy with my self, read all the websites about getting your own NIE Number in

Mar 26, 19 02:09 PM

I am an enthusiastic and experienced teacher. I taught Biology/Science/Maths in Ireland from 2005 and gained my PGCE in University College Dublin in 2012.