marbella ralli museum
by MarbellaFamilyFun
(Marbella, Spain)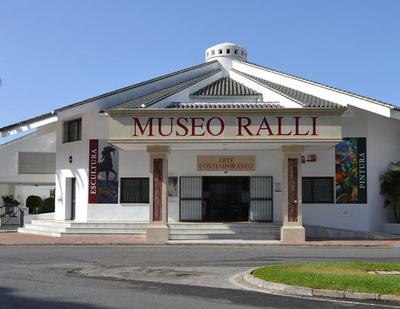 Marbella Ralli Museum opened in 2000, it contains one of the most important Latin American art collections in Europe.

The museum is devoted to the dissemination of contemporary Latin American and European art. Highlights of its collection are the works of artists like Salvador Dalí, Wilfredo Lam, César López Claro, Leopoldo Torres Agüero, Giorgio de Chirico, Antonio Seguí and Giorgio de Chirico.

The Ralli Museums in Marbella are part of five Ralli Museums in the world, an institution founded by Harry Recanati. The main aim of the museums is to disseminate contemporary Latin American art. When appreciating Latin American surrealism, the folkloric motifs and the figurative emphasis, one can grasp the importance of these great works of contemporary art. The museums were dedicated to the memory of the Jews expelled from Spain and Portugal during the Inquisition and of the Jewish community of Thessaloniki, which was almost completely exterminated in the Holocaust.


Discover more of
Marbella's hidden secrets
by
clicking here
.
Marbella is made of several museums, significant archaeological heritages and a cultural calendar with all year round events. There are many secret's to Marbella that many don't know about, like the man and the mermaid carved in the tree in front of the famous Marbella Club Hotel.