Marbella Luxury Weekend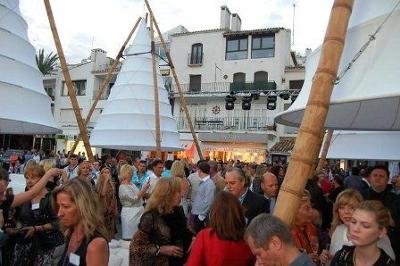 Marbella Luxury Weekend
The third edition of Marbella Luxury Weekend Will be held in Puerto Banus on Thursday May 30 until Sunday June 2, 2013. Enjoy four days of activities that welcome lovers of luxury and sophistication. Music, parades, eye-popping offers kick start the summer season in Marbella.


During these four days, not only do stores extend their hours until well into the night, but the port is filled with music, fashion shows, parades and hundreds of visitors of many nationalities.
Two large VIP areas will receive the most selective guests in a magical atmosphere where they will enjoy personalized service and attention
Many of the shops in the port will be hosting their own events indoors as well as in the tents placed all along the main promenade. Restaurants will also be participating in the event with special dishes and menus dedicated to passersby.
About Marbella Luxury Weekend
Marbella Luxury Weekend is an initiative driven and supported by the Delegation of Tourism of the Municipality of Marbella. This is an unprecedented event in Spain and boasts a large international presence, both because of the importance of the firms that developed it, as well as the location where it all takes place:
Puerto Banus
- where fortunes from all corners of the world meet during the summer season.