Marbella International Art Festival
by sharon
(Spain)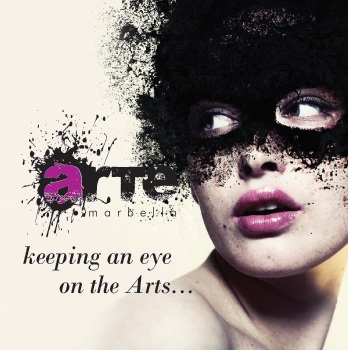 Marbella International Art Festival
Festival Internacional de Arte Marbella open to the public 21st June


The white tents of Southern Spain's largest outdoor art festival, Arte Marbella, are up and they are preparing to open their doors for their 5th edition. It is held at the Parque de la Alameda and Avenida del Mar in Marbella, from 21st to 23rd June and promises to be bigger and better than ever.
This free, three day event offers an amazing opportunity to view the works of more than 60 talented artists, as well as enjoy a packed entertainment program in a stunning location. It is widely recognised as the Costa del Sol's most important cultural event, with over 20,000 visitors in 2012 and organisers expect even more people to attend the landmark 5th edition.
From 21st to 23rd June it will be open to all from 16.30 to 23.30 displaying paintings of all styles, photography, sculpture and more to delight art lovers. Visitors will be able to see several hundred works in just one place, created by International artists from more than 20 countries. Offering a more relaxed way of viewing art is hoped to inspire experts and novices alike to get engaged with the arts and support their local artists.
In addition to the exhibition there is a packed programme of entertainment with a Jazz and Classical theme from 18.00-22.00 every day in the Parque de la Alameda. Over 30 performers including; duo Anna Sargeant and Heather Bellene, Stephen Lloyd-Morgan and Encore, Helena Paul and her jazz trio, a gospel choir, string quartet, classical piano and guitar players will entertain the crowds. Every day a graffiti artist will also be demonstrating their amazing skill and creating unique works of art.
There will also be a strong Georgian influence thanks to the collaboration with Batumi Art Festival bringing artists from the Black Sea countries, Georgian cuisine and wine. A Delegation from the Town Hall and business associations will also be in attendance, including the Mayor and Vice Mayor of Batumi.
Caroline Bowley, President and co-founder of Arte Marbella commented "It is amazing to reach our 5th year and be growing each and every time. It is a wonderful experience to be able to bring together so many talented, creative and passionate artists. Allowing them to display their art out of a gallery setting brings art to the wider world and offers affordable art for sale. We look forward to welcoming the Costa del Sol's residents and tourists to enjoy the art and entertainment."
More information www.artemarbella.com
Issued by Shaw Marketing Services on behalf of Arte Marbella. For more information or images please contact Georgina Shaw - +34 952 903 154 georgina@shawmarketingservices.com
---
As a non-profit making organization, Arte Marbella welcomes contributions from sponsors and volunteers. To get involved, please contact the President, Caroline Bowley, caroline@artemarbella.com.
More information - www.artemarbella.com, www.facebook.com/artemarbella
---
About the Marbella International Art Festival
The Marbella International Art Festival was founded in 2009 by a dedicated group of Spanish and international residents, with the support of Marbella Town Hall.
The event has now grown into one of the most important street art festivals in southern Spain and a major visitor attraction. For 3 days and one evening in June there is a celebration of artistic talents, we bring together the many different nationalities some who live in Marbella, others travel from around the globe to participate, uniting us all through the passion of creativity and art.
* 100+ artists of varying mediums exhibiting in elegant tented village
* Meet professional artists as well as up and coming artists
* Affordable Art
* 30+ free live entertainment for all to enjoy: music, dance, theatre & poetry
* Educational Children's workshop
* 20,000+ visitors over 3 days
* Gourmet area
* 100+ media channels cover the event
For more information visit www.artemarbella.com