Marbella football
share this page with a friend
Marbella Family Fun

>
Marbella Sports Page
> Marbella Football
Discover Marbella football at the municipal stadium with the U.D. Marbella. You were there? Please send us your review and grade. We would love to hear from your family!
Created in 1997, U.D. Marbella played in the Spanish third division until 2003, when it was promoted to the second division B group 4.
The local games are generally played at 18:00 at the municipal stadium.
Location: Municipal stadium, Avda Ricardo Lucena Sola, Marbella
Tel: +34 952 827 801
Website: www.uniondeportivamarbella.es/
MarbellaFamilyFun grade: 6.0
Son's evaluation: It is quite a small pitch with third league Spanish football teams. It is quite dirty but you have a fun time watching the game. Grade: 6

Daughter's evaluation: Grade: 

Mom's evaluation: Grade: 

Dad's evaluation: The stadium is located in the heart of Marbella. Attendance is usually around a couple of thousands people. The games normally start at 5 - 6pm when the heat goes down. Ticket price vary between 15 and 20 euros. Children under 16 are usually free. It is a good opportunity to watch some Spanish league football with my son in a relaxed atmosphere before going for tapas along the sea shore.(March 2009) Grade: 6
Back to top of Marbella football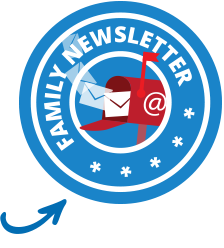 Apr 06, 19 08:07 AM

The Marbella Football Academy - a high-performance Football Camp in Marbella enabling kids from 4 to 16 years of age to develop and excel in football.

Mar 26, 19 02:11 PM

Just a quick tip if your needing a NIE Number in Marbella... I was very happy with my self, read all the websites about getting your own NIE Number in

Mar 26, 19 02:09 PM

I am an enthusiastic and experienced teacher. I taught Biology/Science/Maths in Ireland from 2005 and gained my PGCE in University College Dublin in 2012.