Malaga to Reykjavik
by MarbellaFamilyFun.com
(Marbella )
10 DAYS IN ICELAND
A trip to Iceland is like a magical secret that you want to keep it for yourself.
As a family of four with two energetic boys, our priorities for travel are that they include a mix of adventure, an opportunity to learn something and convenience.
So when I first told my wife that we were going to Iceland for 10 days, her first response was, "How long…?".
At the end of the trip, the entire family was begging for just one more day. Why? Because Iceland is one of those unique and extraordinary places where kids and parents become captivated by one of the world's most exquisite landscapes. Furthermore, there's a convenient way for you to book affordable nonstop flights direct from Malaga to Rejkjavik, compliments of Primera Air.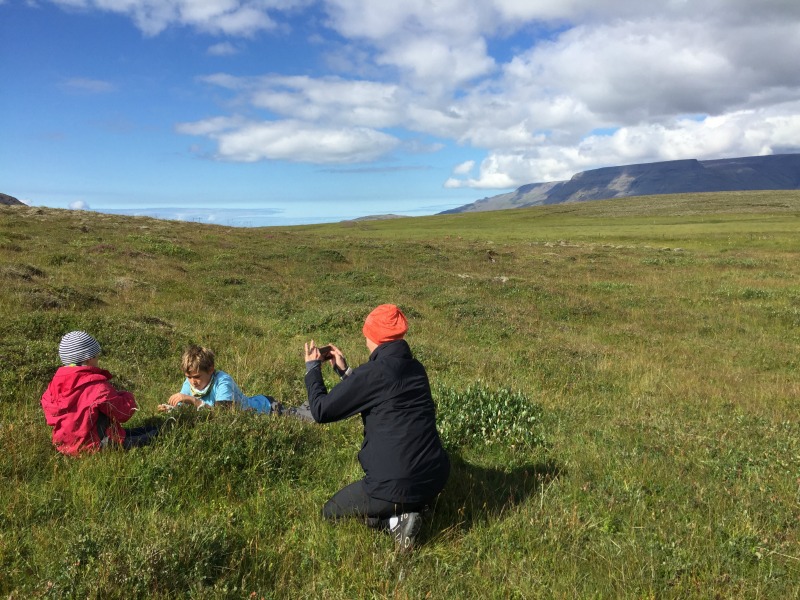 Although Iceland's total population is only 330,000, we found its travel services industry to be highly advanced compared to more traditional destinations in Europe. The fact that the industry began its meteoric rise during the internet age means that you can literally find and book everything you need with a few clicks online. We also found Icelanders to be entrepreneurial and very customer friendly. Plus, the high level of English language fluency helped because nothing got lost in translation.
We considered doing a tour around the entire island but later decided that – because there is so much to do near the capital – we rented a charming flat on AirBNB walking distance from Laugavegur, the main shopping street in Reykjavik. The city is the world's most northerly national capital, and it's also a compact, tightly organized city where you can walk nearly everywhere in a few minutes' time.
Our shortlist of absolute must-see activities are:

1. The Golden Circle
2. Check out the Geyser
3. Hike INTO a Glacier
4. Visit the Gullfoss Waterfalls
5. Fish for Fresh Trout
6. Go offroad in an AWESOME 4x4
7. Scuba Dive between the Tectonic Plates
8. Shop along the Chic Laugavegur Street
9. Visit the Blue Lagoon
10. Enjoy delicious Icelandic Cuisine
The Golden Circle
This is a perfect day excursion to get a first hand feel for the countryside and see some incredible natural geological formations – including an active geyser. (Did you know the word "geyser" has its origin in Iceland?) You can book an official tour or, like us, rent a car and make the trip on your own. There are numerous online maps you can use and some even have GPS tags built into it so it's like having your own private tour guide in the car as you drive!
Hike into a real glacier
A couple of hours drive from Reykjavik you can experience what it's like to literally walk beneath an ancient glacier. As you drive along the moon-like landscape you'll see steam rising from hot springs, huge craters and tectonic splits that stretch as far as the eye can see. When you get hungry, you can make a quick stop and nibble on kleinur (the Icelandic version of donuts - but much tastier) and tasty Icelandic pancakes.
Visit the Gullfoss Waterfall
One of the key stops as you cruise the Golden Circle is the legendary Gullfoss waterfall. A glacier feeds directly into the waterfall, which has two spectacular, cascading walls of water beside craggy cliffs that plummet 230 feet.
Fish for Fresh Icelandic Trout
Although we are not fisherman by nature, the allure of hooking an Icelandic trout was just too strong to ignore. We contacted ------ and arranged a date where we could head out to a charming local lake, only 30 minutes from downtown Reykjavik. Not only did our youngest son manage to catch three trout in less than one hour, our guide also had everything needed to grill them for a tasty lunch right on the lakes edge.
Go offroad in a BOSS 4x4
One of the things we noticed after a few days of arrival were these enormous offroad vehicles driving around town. These gargantuan machines are purpose built to provide visitors with the experience of to driving on top of glaciers and through wild rivers in the Icelandic countryside. Our kids eyes lit up when our guide took a spontaneous detour into the middle of a fast-flowing river.
Visit the Blue Lagoon
This has become one of the iconic Icelandic experiences. The warm, soothing waters of the Blue Lagoon is something you can only do in Iceland. You'll soak in waters naturally heated by magma from the core of the earth. The lagoon is filled nutrient rich silica, algae, and minerals from the geothermal waters. Don't forget to book a massage which is done on floating mattresses right in the water!
Scuba dive between tectonic plates
Iceland sits between two massive tectonic plates which separate Europe and North America. This is one of the few places in the world where you can put on a wet suit and actually dive beneath the waters while touching where these two continents meet – simultaneously. If you're not a certified diver, you can also snorkel and there are numerous local tour operators who can book this turnkey adventure for you. Although the water temperature hovered around 3 degrees Celsius, this is an adventure that our 12 year old will cherish for a lifetime.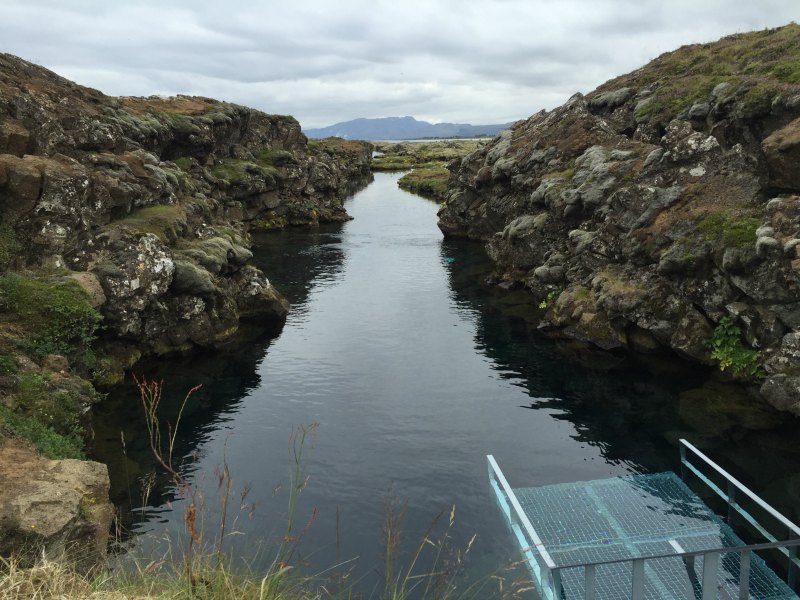 Go shopping on Laugavegur Street
Without a doubt, Iceland is a fashionistas dream! You'll find many of Iceland's hippest shops and bars along one street—Laugavegur, which literally translates into "Wash Road". Many years ago, this was the route to the hot springs where locals took their clothes to launder. Today it's an über-cool destination where you can delightfully part with your money on clothes, housewares, and accessories. What's great about it is that, within just a few blocks, you can get a vast portrait of fun, quirky and innovative designs that you will simply not find anywhere. If you love shopping, you could spend days wandering this street alone.
Enjoy extraordinary cuisine
"What exactly is Icelandic food?" you might ask. Well, if you love fresh, clean tasting food that delights and makes you feel good, you'll be at home here. The fundamendal elements of the diet hasn't changed much since the Viking days, but the creativity of local chefs have made them incredibly vibrant. If you like fish, make sure you try cod, haddock, monkfish, herring, skate, lobster, and salmon. For meat eaters, the lamb is out of this world and, if you're really lucky, you may get a chance to sample reindeer which has an incredibly rich and succulent flavor. Oh, and don't forget the skyr – Iceland's very own yogurt that you'll be searching for after you get back home.
Travel Planning Tips
• How to get there: Direct flights from Malaga to Rejkjavik (Keflavik) on
Primera Air
• Where to stay: Numerous hotels are available; we chose AirBNB as there are numerous flats on offer
• Best time of year to visit: Summer; temperatures hover around 15 degrees Celsius