Malaga football club
share this page with a friend
You have a unique opportunity to see Spain's top teams attending a game of the Malaga football club. You were there? Please send us your evaluation and grade. We would love to hear from your family!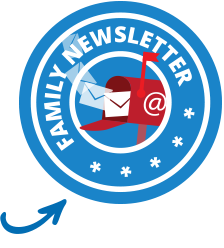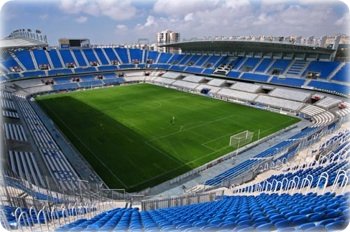 The Malaga F.C. is currently playing in the Spanish first division. It is one of the most historical Andalusian football clubs. They have played twenty-eight seasons in La Liga and thirty-four in Segunda División.

They won the UEFA Intertoto Cup in 2002. Then, they qualified for the following season UEFA Cup and reached the quarter-final stages.


Location: Estadio "La Rosaleda", Pº. de Martirícos, 29011 Málaga.
Website:www.malagacf.com/

MarbellaFamilyFun grade: 8.0
---
Son's evaluation: It is a really big stadium with a lot of people where you can sit high up to watch the match. It is also dirty with a lot of sunflower seeds on the floor. When I go there with my football team, we have a lot of fun. (March 2009)Grade: 8.0
---
Daughter's evaluation: Grade:
---
Mom's evaluation: Grade:
---
Dad's evaluation: For the amateurs of good football, this is a chance to watch the best Spanish teams. The stadium is located about one hour away from Marbella. It has a maximum attendance of 35,000 spectators. (March 2009) Grade: 8.0
---
Back to top of Malaga football club
Apr 06, 19 08:07 AM

The Marbella Football Academy - a high-performance Football Camp in Marbella enabling kids from 4 to 16 years of age to develop and excel in football.

Mar 26, 19 02:11 PM

Just a quick tip if your needing a NIE Number in Marbella... I was very happy with my self, read all the websites about getting your own NIE Number in

Mar 26, 19 02:09 PM

I am an enthusiastic and experienced teacher. I taught Biology/Science/Maths in Ireland from 2005 and gained my PGCE in University College Dublin in 2012.