Maison Afrique du Sud
share this page with a friend
Maison Afrique du Sud offers an exceptional range of handmade sofas featuring charming, colonial styles with a touch of Provence. You will find a wide variety of sofas with loose covers, steel upholstery springs and quality designs for the discerning who love comfort, understand traditional quality and dislike mass production.
NOTE: This business is no longer in operation.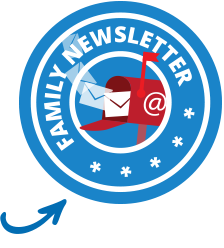 Our beautiful and centrally situated showroom opposite the Marbella Club Hotel is easily accessed with plentiful parking. Wander through 700 square meters of the most luxurious and unique collection of sofas on the Costa del Sol. All our furniture is designed and handmade at our factory in South Africa, especially for people who need comfort and understand quality in furniture.
Maison Afrique du Sud of Marbella
One is drawn in by the elegant and airy atmosphere with a hint of an African Safari. You can't miss the magnificent 3 meter tall elephants stand as herald at the entrance, encouraging one to wander between inviting sofas on display. We are the premier manufacturers of tailored loose cover sofas and chairs, armchairs, tub chairs, club chairs and ottomans.
Especially for the casual elegance of the Mediterranean, we have a range of dining and coffee tables, white wicker chairs and special umbrellas for the terrace or garden. Constantly changing collections in our showroom offer a unique approach to decorating to your particular requirements for interior, terrace and chillout areas. Our showroom is a pleasure to revisit time and again.
---
Location: Boulevar Principe Alfonso Hohenlohe, Centro Expo opposite The Marbella Club Hotel, Marbella
Tel: (+ 34) 951 27 94 07
Email: Maison.Afrique@yahoo.com
Hours: Monday to Friday 10:00am to 7:00pm. Saturday 11:00am to 2:00pm
Website: www.maisonafrique-international.com
Facebook: Maison Afrique du Sud (Interiors Marbella)
---
Maison Afrique du Sud Loose Covers
The loose covers on our sofas are simple to remove and replace, offer a tailored design that allows the sofa frame cover to be held in place by a special "pocket" feature. The sofa-frame cover is in one piece, which ensures a good fit every time it is replaced. This means no loose sections requiring to be stuck onto the frame with Velcro.
The skirt has proper box pleats on each corner (no loose flaps of fabric) and the covers are finished with elegant piping on seams, which gives both extra strength to the covers plus enhances the neatness of the fit onto the sofa frame. We have our fabrics Teflon coated prior to manufacturing the covers, for extra practicality, if required.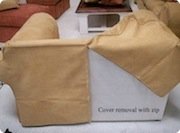 ---
Maison Afrique du Sud Classic Sofas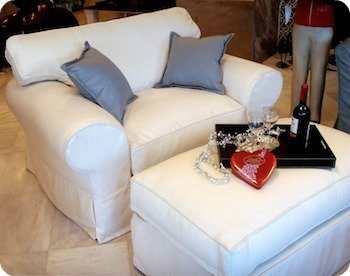 Valentino Grand Classic sofas and armchairs are the "must have" piece for your home measuring 145cm x 108cm and featuring single back cushions with excellent shoulder support. The classic rounded arm offers robust construction with an ottoman (60cm x 90cm x 40cm). Sofas are also available in standard sizes:

- 190 x 108cm x 70cm (90cm)
- 235 x 108cm
- 270 x 108cm
- 300 x 108cm

We offer our customers sofa frames with steel upholstery springs in both the seat base and in the back for perfect lumbar support. This is unbelievable in this day and age!
---
Maison Afrique du Sud Fabric Selection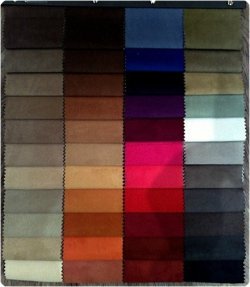 Choose from a wide variety of fabrics for your sofa:

Alcantara - softer, more pliable and suited to loose covers - Teflon coated, Martindale rub count 35,000
Orly cord (Jumbo cord) - Teflon coated, soft luxurious texture and appearance.
Nubuck - Luxurious appearance of leather without the hassle of real leather.
Lounge - Polyester
Denver - Cotton
Cheeky - Extremely functional, textured fabric. Machine washable.
Inspiration - Elegant textures and designs in the natural colour range.
Teflon coating - optional extra.
---
Foster Family (Marbella)

Fosters: "I love my sofa"
I bought my sofa last year from Maison Afrique du Sud and absolutely love it! My whole family fights for the corner of the sofa and we all manage to fit. I wanted a large sofa to fit into the large living room we have and this one certainly fits!...
They have lots of styles to choose from, but my favorite part of the store is the South African theme. This is big furniture for big colonial style homes that you just cannot find anywhere else. They have an amazing selection of fabrics to choose from and the English speaking staff is so friendly. They'll even make you a cup of tea and have a chat with you! I cannot recommend this furniture company enough. It's even nice to just pop in and have a browse. You won't regret it!
---
Back to top of Maison Afrique du Sud
Return to Marbella Shopping
Write your own review about Maison Afrique du Sud