LUX Therapy Clinic Marbella
by Lux Therapy Clinic
(Marbella)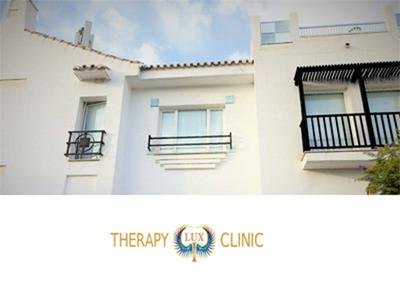 LUX Therapy Clinic Marbella
Lux Therapy Clinic


SO YOU ARE SUCCESSFUL....BUT
Are you curious and free? To explore, being, doing, having ALL you can?
Many people are looking to vanquish a limiting habit, belief, or emotion.
We offer that and much more, a profound awakening of your potential.
You can start with a free 30 minute introduction session worth €50.
Some examples of our success include:
Woman age 57 with stammer for 50 years: Gone in one afternoon.
Woman age 46 depression for two years on medication: Now off medication and happy after two sessions lasting few hours each.
Man age 48 with porn addiction destroying his business & relationship: Solved in three afternoons.
Man age 32 single, low in confidence – weighed in at Obese 26 stones:
Lost 7 stones, with his increased confidence, now married, has son, and a new job.
- Anxiety Depression & Stress management
- Personal and business coaching
- Addictions – Quit smoking – Cocaine – Alcohol – Gambling
- Phobias: Flying – Dentists – Surgery – Public speaking etc
- Obsessive Compulsive Disorder O.C.D.
- Weight adjustment
- Hypno Gastric Band
- Pain management
A home service is available from Malaga to Marbella and Gibraltar.
Many enjoy having sessions away from it all and travel here to Spain, either a beach front hotel, or near an idyllic Spanish Village with views out over the countryside.
Children also respond very well to hypnosis. Obviously under 18's are accompanied by a parent or guardian.
Sessions for Life coaching or hypnotherapy are either in person or by Skype.
Call direct on +34 952490003 and discuss how we can help you. Or fill in the form on this page.
https://www.luxtherapyclinic.com/
Lux Therapists Established since1996 in the UK and here since 2005
Master Practitioners - ABH American Board of Hypnotherapy certified Hypnotherapists,
NLP & Time Line Therapy®
Languages we speak:
English and some Spanish
Address: Visits by appointment only
Centro Comercial Oficina 5
Urbanización Los Naranjos de Marbella
29660 Marbella
Málaga
Telephone: +34 952490003
Website: https://www.luxtherapyclinic.com/
Facebook: https://www.facebook.com/lux.therapyclinic/
Twitter: https://twitter.com/lux_therapy