Lost and found pets
by Nazli Kreft - van den Kieboom
(Estepona, Malaga, Spain)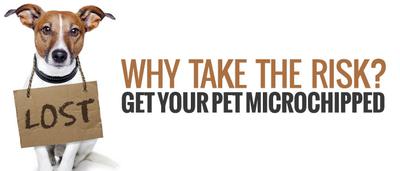 Every year we get confronted with a found dog with a microchip but either the contact details are not working or the telephone is not on. Therefor we cannot contact the owner. Please check if your numbers are still correct and if your dog goes missing contact us so we can help you.

Special: MarbellaFamilyFun.com is running a survey about where pets should and shouldn't be allowed to play🐶 To take part click here
For more information visit Pointer Clinic or click here to learn more interesting things about pets in Marbella.