Lobo Park Antequera
share this page with a friend
Lobo Park Antequera is a unique wolf park where you may find four of the most interesting wolf subspecies in the world. Located in Antequera about 1.5-2 hour drive from Marbella.
You were there? Please send us your evaluation and grade. We would love to hear from your family!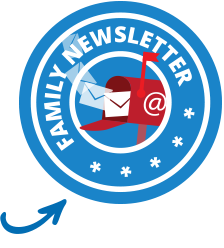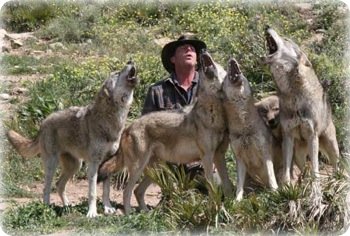 Lobo Park Antequera is an unspoiled nature and wildlife park in the heart of Andalusia. This is a private wolf park where you may look at a wolf eye to eye for the first time in your life. Located in the heart of Andalucia, the 40-hectares of protected and untouched nature park has innumerable rare plant and animal species. Unlike other parks the wolves are socialized but not domesticated and live in a semi-natural environment. All enclosures have been set up with vast space as you usually don't see in other animal parks.

The surrounding nature has been kept genuine, which gives you the chance to enjoy a walk through with a guide (Spanish and English speaking guides available) in a landscape with oak trees and wonderful views of the El Torcal - a massive exposed hump of limestone that has been weathered into bizarre rock formations.

Lobo Park Antequera is also home to other animals such as a fox family and domestic farm animals you can touch in our petting zoo. We also have noble Andalusian horses which are available to ride. There is a spacious terrace with a spectacular view of the 'El Torcal' which is part of the cafeteria services. The souvenir shop offers original mementos of your visit. This beautiful park offers families fun and excitement, stimulating educational programs, as well as a peaceful place to enjoy nature.

Hours: Open all year round from 10:00am-6:00pm (except December 25 and January 1)
Prices: Guided wolf tour: Adults - €8.50; Children (3-12 yrs) - €5.50
Guided Tours: Mon-Fri 11:00, 1:00, 3:00, 4:30; Sat-Sun 11:00, 12:00, 1:00, 2:00, 3:00 and 4:30
Location: Ctra Antequera-Alora (A 343) - km 16.
Tel: +34 952 03 11 07
Email: info@lobopark.com
Website: www.lobopark.com


MarbellaFamilyFun grade: 9.0
---
Son's evaluation: Grade:

---
Daughter's evaluation: Lobo Park Antequera was really interesting. The guides were full of information. It was fun to see the dog show and the animals were so cute. I learned a lot about animals that I didn´t know before. It was a bit far to get there from San Pedro, because we went on a bus and it was slow. Grade: 9.0
---
Mom's evaluation: Grade:
---
Dad's evaluation: Grade:
---
Lola's family (from San Pedro) grade: 9.0
---
Girl's (8 yrs old) evaluation: I liked it a lot, because you can learn a lot of things about wolves. There were animals other than the wolves like pigs, fox, goats, and other kinds of pigs that fiddle with your shoes. They were in a petting zoo, but we couldn´t go in. There is a cafeteria there, but we didn´t eat there. You can visit the park by walking around, because there are no cars. We got a little bit tired of walking. Grade: 9.0
---
Back to top of Lobo Park Antequera
Write your own review about Lobo Park Antequera
Return to Marbella Attractions