Just Cupcakes Marbella
share this page with a friend
UNFORTUNATELY JUST CUPCAKES HAS CLOSED DOWN IN 2012. RETURN TO OUR PARTIES PAGE FOR OTHER MARBELLA CAKE COMPANIES.
Just Cupcakes Marbella makes beautiful cupcakes in a variety of flavours for birthdays, anniversaries, or just because. With a minimum of 12 cupcakes per order and three days advanced notice, Just Cupcakes will have their gorgeous cakes delivered anywhere on the Costa del Sol.
Tried Just Cupcakes before? Please send us your review and grade. We would love to hear from your family!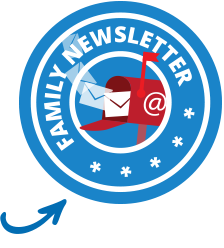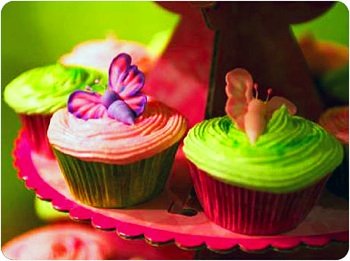 From Carrot cake with cream cheese icing to chocolate with marzipan topping, Just Cupcakes Marbella offers plenty of flavors and toppings for nearly every occasion. Cupcakes are a unique change to the traditional birthday cake and is sure to bring out the child in everyone.

Price: Prices start at one box of 6 cupcakes for €18 (including gift box).
Tel: +34 952 907 729 or +34 672 379 260
E-mail: nickychambers@telefonica.net
Website: www.justcupcakes.eu

MarbellaFamilyFun grade: 9.5
---
Son's evaluation: Grade:
---
Daughter's evaluation: The cupcakes from Just Cupcakes Marbella looked good and tasted delicious. They were decorated with sparkles, flowers and silver balls. The cupcakes were in shapes of flowers and things like towers. Grade: 10
---
Mom's evaluation: When we got our first box of cupcakes from Just Cupcakes we all couldn´t wait to sink our teeth into them. They really are beautiful looking and make a really nice presentation. I´m going to order a bunch for my daughter´s birthday as a change from the usual birthday cake we make or buy. I saw a photo from one of the events they catered and there was a beautiful tier of cupcakes that looked like a tree with lots of brightly colored ornaments. Each cupcake had a unique design some with sprinkles others with little butterflies. You can also get custom made cupcakes with a specific theme. I´ve tried making my own cupcakes, but they never turned out as tasty nor as lovely as these. I only tried the vanilla cake, but saw on their site that they have so many other kinds of flavors like peanut butter, pineapple and coconut. We tried a variety of icing toppings and our favorite was the lemon. Grade: 9.0
---
Dad's evaluation: Grade:
---
Kalina´s Birthday (San Pedro) grade: 9.25
---
Girl (10): I like the pink cupcake (vanilla with butter cream). The cupcakes are really rich and I could hardly eat more than one! Grade: 10
---
Boy (11): Very good cupcakes. I liked the one with chocolate cake and chocolate mint icing. They´re really filling, but not too rich. They´re really nice. I give it a 9 and would be a 10 if I could fit a bit more in my mouth. Grade: 9.0
---
Girl (10): Really good cupcakes. I liked the chocolate ones. Grade: 9.0
---
Girl (9): I can´t eat anymore! I had like two bites and can´t eat more because they´re so rich. You can only eat like half of one. I liked the chocolate with chocolate mint icing. Grade: 9.0

---
Back to top of Just Cupcakes Marbella